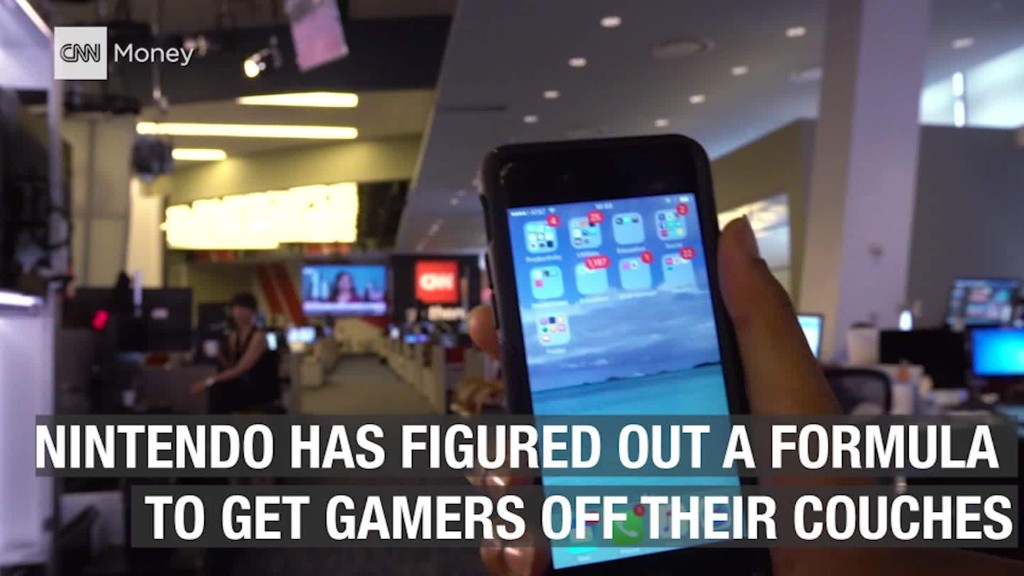 Sex offenders should be barred from Pokemon Go.
On Monday, New York Governor Andrew Cuomo took steps to remove potential predators from the wildly popular mobile app.
Cuomo directed the New York State Department of Corrections and Community Supervision to forbid sex offenders on parole from playing Pokemon Go and other internet games, affecting some 3,000 registered offenders.
He also solicited the help of Pokemon Go creator John Hanke in keeping sex offenders off the game.
He requested that New York's Division of Criminal Justice Services turn over an updated registry of sex offenders to Hanke and Niantic Labs, the company behind Pokemon Go.
That's information -- email addresses, screen names, and other identifying details -- that's shared with other tech companies like Facebook (FB), which doesn't allow sex offenders on its platform. Tech companies can use this information to remove accounts. (Pokemon Go requires a Google account to sign up.)
Software developers with augmented reality games should be provided all of this information too, wrote Cuomo in a letter to Hanke dated August 1.
Related: Pokemon Go players unwelcome at Holocaust Museum
"Protecting New York's children is priority number one and, as technology evolves, we must ensure these advances don't become new avenues for dangerous predators to prey on new victims," said Cuomo.
Cuomo's ask comes after an informal investigation by two New York senators that looked at the troubling proximity of Pokemon-related items to the residences of sex offenders. The report, released on Friday, found that within a half-block radius of 100 sex offenders' residences, there were 73 Pokemon Go-related items, like Pokemon, Pokestops or PokeGyms. Similar reports have surfaced in other cities as well, indicating that players are led to areas that aren't suitable for children, like halfway houses.
The game allows players to purchase a "lure" to encourage people to visit a certain location. Registered sex offenders could set up lures near their home -- for $.99 or 100 Pokecoins.
Related: Pokemon Go users get naked
"While children believe they are out to catch a Pokémon, what might really be lurking could be a predator instead of a Pikachu," wrote New York Senator Jeff Klein of the need to restrict sex offenders from accessing the game.
Niantic Labs did not immediately respond to request for comment.