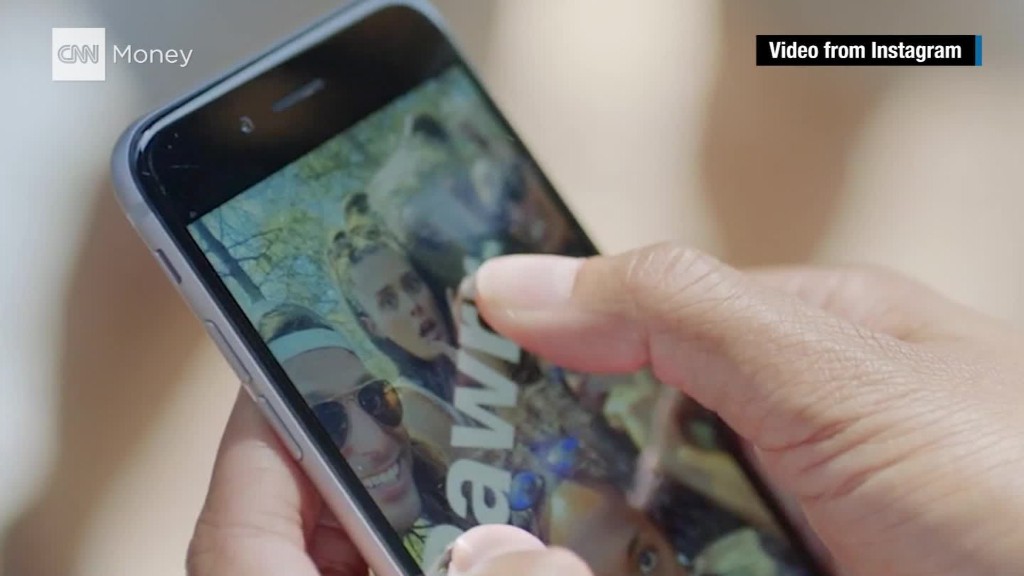 Remember Poke? How about Slingshot? They're long forgotten Facebook apps that attempted to steal some of Snapchat's thunder.
Now, Facebook (FB) is at it again. On Tuesday, it launched another feature that takes aim at its messaging nemesis. This time it's a new tool inside Instagram called Stories.
Instagram Stories is a clone of Snapchat Stories that lets people cobble together a montage of photos and videos to share with friends. Stories are available for one day before poof, they disappear into the social media ether. They can be shared publicly or with a private group of friends.
Related: Teens say Snapchat is 'most important social network'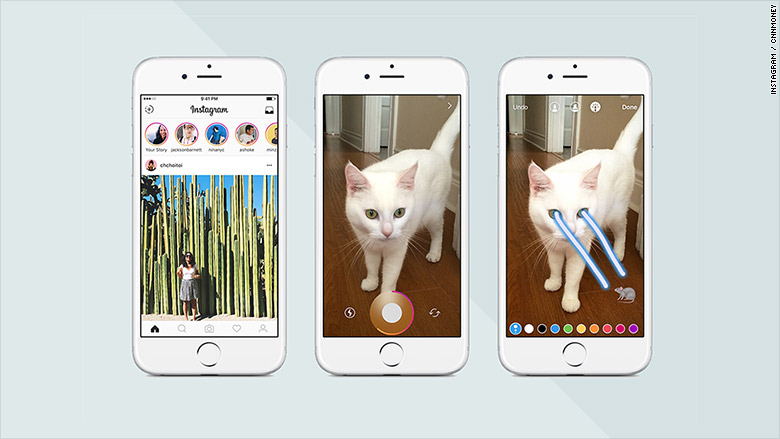 Facebook has a well documented case of Snapchat envy, and even tried to buy the company for $3 billion in 2013. It regularly imitates the popular messaging app. In addition to the apps nobody remembers, Facebook has tinkered with disappearing posts, tacky photo editing features and if it's recent acquisition of startup Msqrd is any indication, it may soon add kooky face filters to Messenger.
This latest feature, even its name, may be far from original, but that might not matter to Instagram's 300 million daily users. (Snapchat has 150 million people using its app every day.)
Many Instagram posters fret over sharing only the most perfectly filtered, jealously inspiring shots. Because they don't live on forever, Stories are an attempt to take some of the pressure off. The company hopes it will encourage people to check in and share more frequently. More active users see and click on more ads.
Related: Snapchat could soon be valued at more than $20 billion
"With Instagram Stories, you don't have to worry about overposting. Instead, you can share as much as you want throughout the day," Instagram said in a blog post.
Instagram Stories are rolling out the update to iOS and Android users worldwide over the next few days.