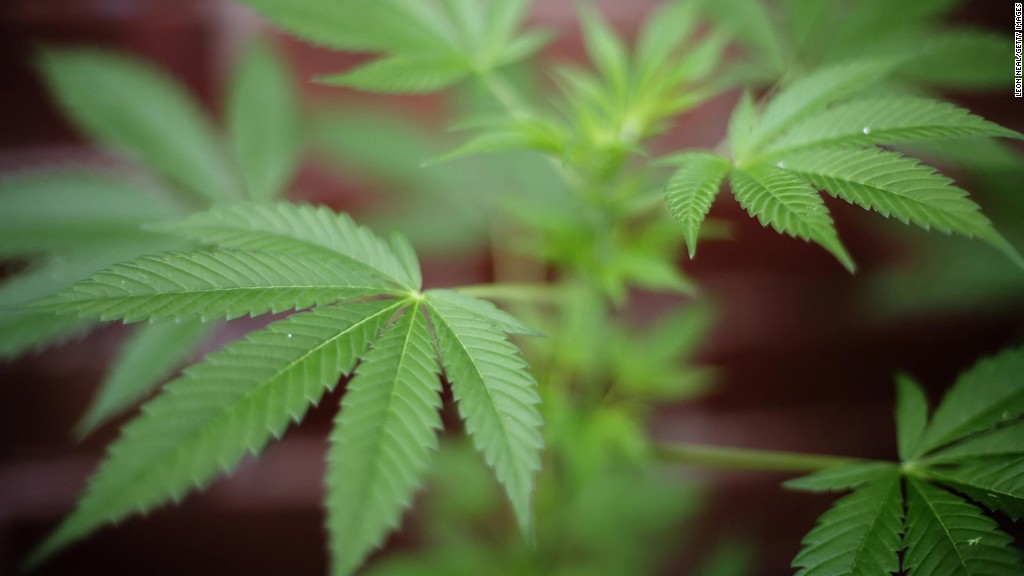 Scotts Miracle-Gro is squaring up to cash in on the marijuana business -- and JP Morgan is betting its stock will go higher.
Scotts, a lawn and garden supplier, is buying up a few businesses involved in hydroponics, a method used to grow pot without soil.
On Thursday Jeffrey Zekauskas, an analyst with JP Morgan, upgraded his outlook for the company's stock and raised its target price from $70 to $85.
"The hydroponics market taps into marijuana demand and the company now has a growth option that we think an investor is able to capture for about the price of the traditional business," Zekauskas said, according to a Barrons blog post.
Soon after the stock was upgraded, Scotts (SMG) hit an all time high of $80.14.
That bested the previous all-time high set Wednesday after Scotts issued its latest earnings update. Despite sub-par earnings that the company blamed on poor weather conditions earlier this year, CEO Jim Hagedorn told investors that the company is finalizing its third "significant acquisition in the hydroponics space."
"As we had promised, we are now beginning the transition away from acquisitions and will begin a more aggressive return of cash to shareholders," Hagedorn said in a press release.
Its stock is now up more than 23% year to date.
Wall Street has been bullish on marijuana, as legal sales have skyrocketed due to more states adopting recreational and medical marijuana laws. In 2015, sanctioned pot sales grew to $1.2 billion, more than triple the 2014 numbers.