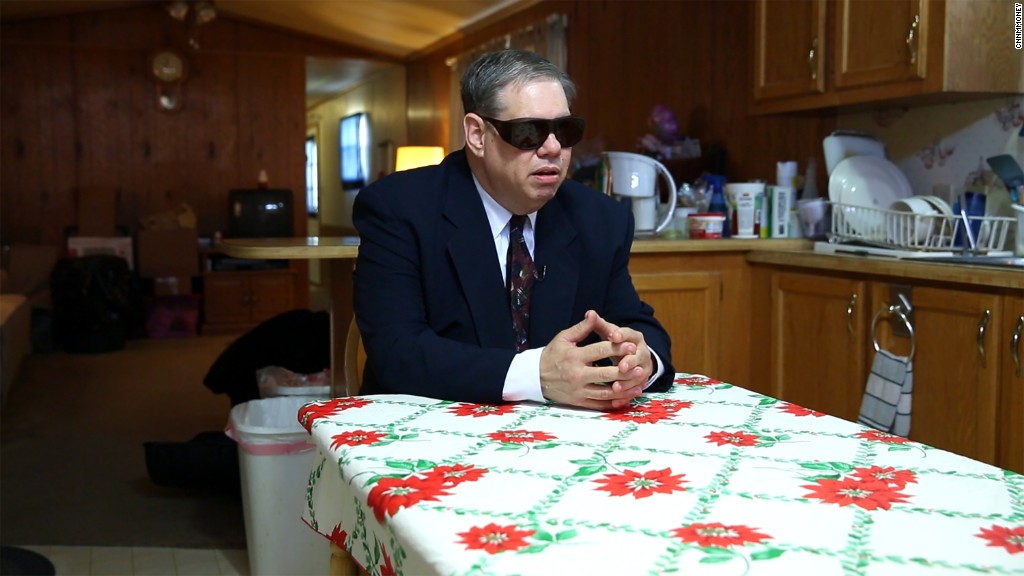 The best job advice Jason Lewis ever got was from an older colleague who told him: "Invest in a trailer."
Lewis has traveled America. He's lived in seven different states working several jobs in the past 10 years. This isn't by choice. This is reality for a growing number of America's blue collar workers.
Lewis has a college degree in industrial design and loves to build things. On weekends, he remodels old cars that he buys off Craigslist for as little as $350. He's proud of the work he's done in factories for great American companies like GE (GE) and Caterpillar (CAT).
But here's the catch: Lewis was never actually employed directly by any of those companies. He's part of a new batch of manufacturing workers who find work via contractors and subcontractors.
The phenomenon has been dubbed the "fissured workplace." The U.S. government hasn't kept statistics on how many people work for contractors and subcontractors, but economist David Weil at the Department of Labor estimates over 29 million workers are now in this category.
Most of the jobs Lewis gets are short-term contracts for three to six months or a year. Sometimes employers tell him it's a "temp to hire" job, but after the Great Recession, he hasn't been able to get a full-time role.
"It's very hard to live this life. You feel like a nomad," Lewis told CNNMoney. "Anyone younger than me, I think they should totally forget about the American dream."
He really wants to settle in one place, but the past three years have been hellish. His financial situation got so bad he had to move back home.
"I'm a 35-year-old black man living with my mother again. It's kind of depressing," he admits.
Related: My job nearly drove me to commit suicide
I studied hard so I could get out of my hometown
It wasn't supposed to be this way. Lewis grew up in Ferguson, Missouri, the city that made headlines in 2014 for the fatal police shooting of Michael Brown, which sparked weeks of protests.
As a young black man coming of age in the 1990s, Lewis had supersized dreams. He graduated a year early from high school and took college level courses.
"I was goal oriented. I wanted to get out of Ferguson and prove I was smart," he says.
But he believes he made a big mistake by going to ITT Technical Institute, a for-profit university. He earned his bachelor's degree, but he also got $90,000 in debt. Now he's found that employers don't value his degree.
"A boss flat out told me we'll never hire you because you don't have the right degree," says Lewis. He advises his younger relatives to go to "real universities."
Enrollment in for-profit universities in the U.S. peaked in 2010 at 2 million students. It has since fallen to 1.56 million as the federal government has cracked down on such colleges.
Related: I'd be the first in my family to graduate college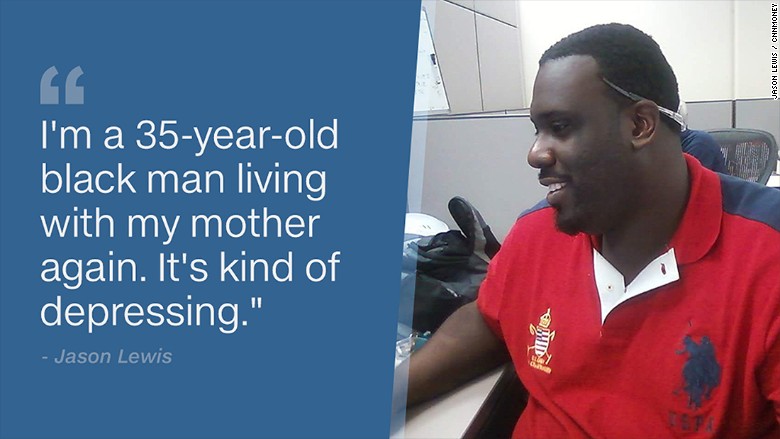 'The worst three years of my life'
After college, Lewis got a glimpse of the "nice life." He worked at a small manufacturing company in Illinois. Then he found his way to Texas and worked his way up to be engineering rep for an assembly line at a Caterpillar plant. But he was always a contractor.
Those were the golden years. He could afford an apartment and car that wasn't from Craigslist. Then, around 2013, it was like someone flipped a switch. Caterpillar started laying off workers. As a contractor, he was an easy cut.
"That was the start of the worst three years ever," he says.
He moved all over in search of work -- including other parts of Texas and Tennessee. Getting hired was easy. Getting hired for longer than four months was nearly impossible.
A few months ago, he caved and moved back home to Missouri.
Related: Millionaire NBA player isn't only guy living with his parents
Short-term work is on the rise
Today, he works at an electric motor company that he really likes, but it's another short-term gig. He spends his nights taking electrical engineering classes to expand his skills.
"No one has ever offered me a long-time position. I would love to take one," says Lewis, who was supporting Bernie Sanders in the election. Now he's listening closely to Donald Trump and Hillary Clinton's plans to improve working American's lives.
Lewis isn't an anomaly. Temporary workers like Lewis are on the rise.
"One of the most astonishing stories is the degree to which this is taking place in manufacturing, even automobile manufacturing," says Larry Mishel, president of the Economic Policy Institute, a left-leaning think tank.
As U.S. employment has fallen dramatically to under 5%, the expectation was that businesses would want to hire more workers full-time and compete for people like Lewis. But that doesn't seem to be happening.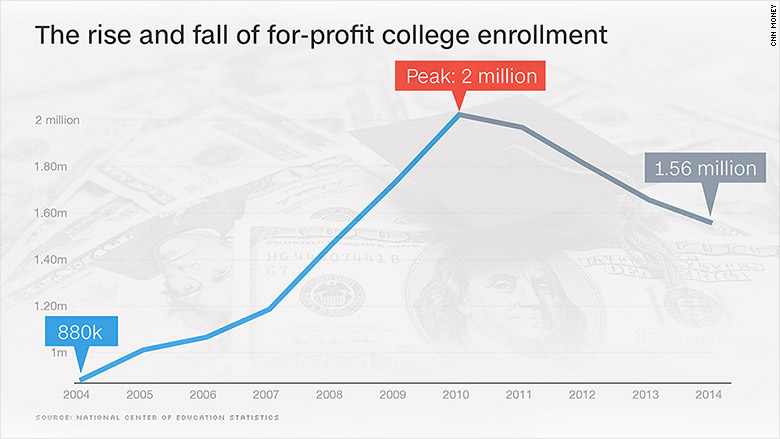 Related: How I went from middle class to homeless
No benefits for temp work
Tom Gimbel is the CEO of LaSalle Network, a hiring firm in the midwest. Eighty percent of his business comes from finding temporary workers for companies. Since 2010, LaSalle Network has had double digit growth every year in its division that recruits for short-term positions.
On the upside, short-term contracts allow workers a lot more flexibility. It can also help people re-enter the workforce after being jobless for a while. Companies don't have to take as big of a risk to hire someone short-term.
Temporary positions often pay a higher hourly wage, but they don't come with benefits like 401(k) retirement plans or vacation days.
The bigger downside is that people like Lewis can get caught in a life of short-term work.
"For short-term gigs, you get people who have jumped around more on their resume," says Gimbel. The job hoppers often get put into a different pool than people who stick around at a job for many years.
If he could, Lewis would ask the Trump and Clinton how people are supposed to plan a life when every job they find is for three to six months.
"My job title is contractor. It makes you feel less than you are," says Lewis.