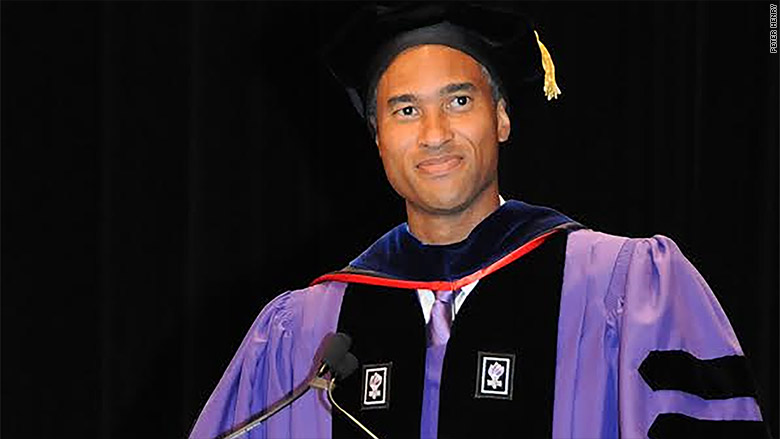 As a young child growing up in Jamaica, Peter Blair Henry was struck by the extreme poverty he saw around him.
"When you're in Jamaica -- even with educated parents and with a comfortable life -- you're never more than a few steps from poverty," said Henry, who is now an economist and dean of New York University's Leonard N. Stern School of Business.
Henry left Jamaica at age 9, but the memories stuck. His parents, both PhD holders, sought a better life for Henry and his three siblings. The key, they believed, was a good education.
"My parents were not wealthy, but they did the typical educated immigrant move, they found the cheapest house in the best school district they could afford," he said.
That strategy worked.
Henry excelled in school and received an academic scholarship to attend the University of North Carolina, Chapel Hill. After earning his bachelor's degree in economics, he spent two years studying at Oxford University and then earned his PhD at the Massachusetts Institute of Technology. After completing his doctorate, he joined Stanford University as a professor of economics.
Then, six years ago at age 40, he became the youngest person ever to become dean of NYU's business school.
Since taking on the role, he has gotten NYU to start offering 34 scholarships to low-income undergraduates at the business school that cover all tuition, room and board.
"As a dean, opening the door to business school to high-achieving lower-income kids -- to teach these kids how to fish -- is one of my top priorities," he said.
Henry was recently named a Great Immigrant of 2016 by the Carnegie Corporation, the nation's oldest grant making foundation which honors roughly 40 naturalized U.S. citizens each year.
This is Henry's American Success Story:
What was life like in Jamaica as a child?
Growing up in Jamaica was extraordinary.
My father got a PhD in chemistry at the Illinois Institute of Technology and my mother got her PhD in botany at the University of Chicago in the late 50's. Then in 1962, Jamaica became independent of England and they wanted to go back home to help.
I was born in Jamaica in 1969.
We lived in such a rural area that we didn't have a phone.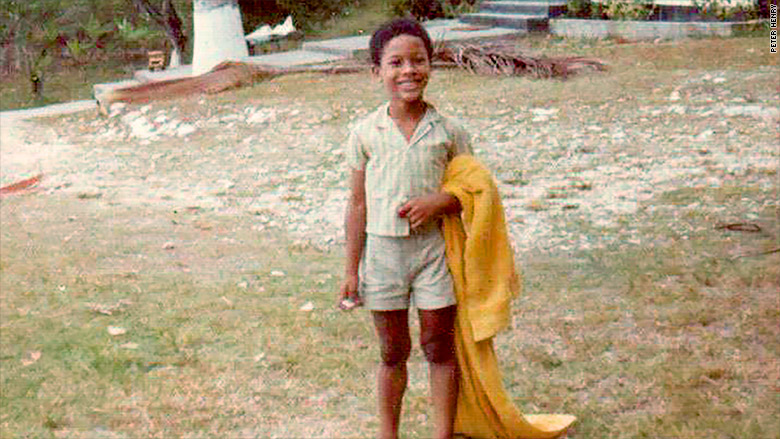 My parents had books. I remember sitting on our porch with a candle and my dad telling ghost stories or reading from The Rime of the Ancient Mariner.
We had a powerful mix of colloquial Jamaican culture versus the highly educated English culture.
Although 98% of Jamaicans are descendents of African slaves, the school I went to was a melting pot.
What was it like once you moved to the U.S.?
Jamaica in the early '70s was in great upheaval. We had a leader, Michael Manley, who had a great vision for the nation but didn't understand market economics.
My parents decided it was easier to raise kids in the U.S. So as a family, all six of us joined the line outside of the U.S. embassy for hours waiting for an appointment.
My sister, who was born in the U.S. and is an American citizen, was the one who sponsored our Green Card.
My family and I came to the U.S. in 1978. I was about 9 years old. We flew to JFK and stayed with my aunt in Brooklyn for several weeks. All of us crammed into her two bedroom apartment.
I remember the winter. I had never experienced less than 75 degrees!
Then we settled near Chicago because it's where my parents had gotten their PhD's.
They got all six of us in a two-bedroom ranch house in a town called Wilmette, Illinois.
Did you feel as if you fit into the community?
We went to church every week so in a way, yes, me and my family fit in. But we also were seen as the "other."
I went to a big public school, New Trier High School. In my graduating class, there were 1,100 students and of those, maybe 12 of us were black.
My first day in gym class, we played kickball -- a game I had never played. My first at bat I kicked the ball into the rafters. My classmates thought that was pretty cool. That helped bridge the gap.
But for the family, it was a very different world. My parents had taken everything they had to be able to buy the house.
We weren't poor, but there was no excess. We were in a fancy suburb and here I was, this immigrant kid in one pair of jeans in a junky car.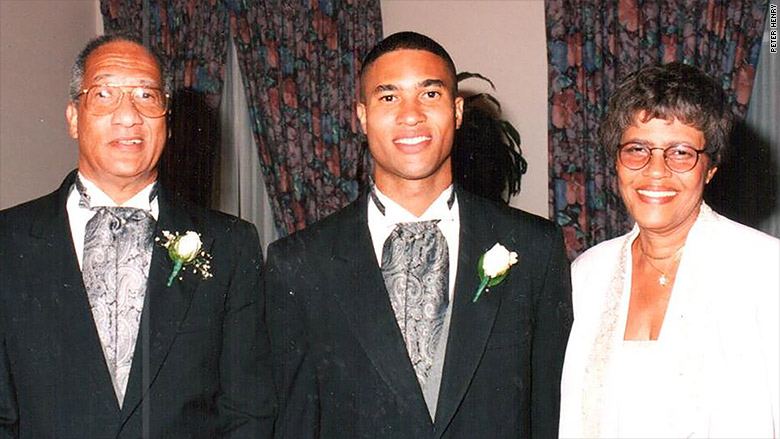 This is the beauty of an education: my parents had a sense of self.
My dad's first job was with Kraft Foods as an R&D chemist. I remember debating with him over affirmative action. I was making an argument on a purely socioeconomic basis, rather than taking race into account.
My dad said, "this theoretical stuff is all good, but I would have never gotten this job had they not been forced to consider me."
He went on to become head of research and development and developed two patents: cholesterol free and fat free mayonnaise.
My mom's first job was wrapping presents at a department store. She eventually got a job Chicago State University. She became head of the botany department -- talk about grit!
My parents were first generation students. They got scholarships to study. They could never have gone to college otherwise.
The power of education was emblazoned in my head. Sports were also really important to me.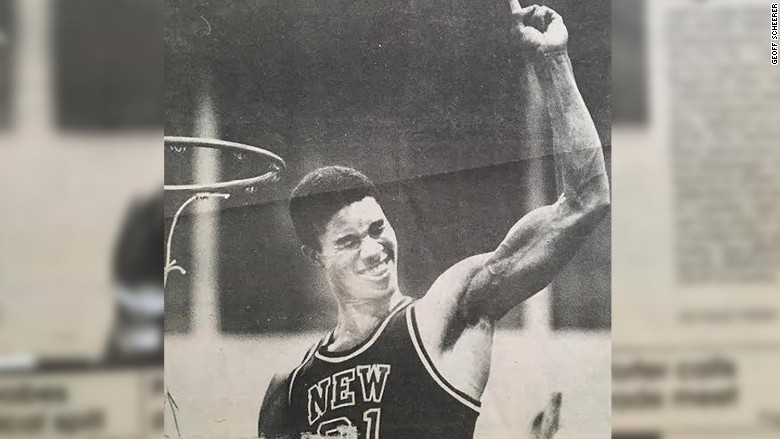 I was recruited by Stanford to play football. I had my head set and I wanted to be a Stanford football player, but I wasn't offered a football scholarship. I remember being devastated when I didn't get the Stanford scholarship. Luckily, I got an academic offer from UNC.
But I ultimately got to Stanford. I jokingly tell the story that I had to get into Stanford through the backdoor -- as an economics professor.
The door was opened and we made the most of it. We're the classic immigrant family whether it's sports or something else, give it your all and do whatever it takes.
How did you become interested in economics?
I remember spending time at my grandmother's house in Kingston, Jamaica. A woman, Ms. Momma, would sit on the porch and my grandmother would ask if she was hungry. She would always say yes and my grandmother would go to the house and get her bread, butter and milk.
I asked, "Why is Ms. Momma hungry? She has a big belly."
And my grandmother said, "She's hungry and has a distended belly."
Then in Wilmette, I got to wondering why Americans are so well off.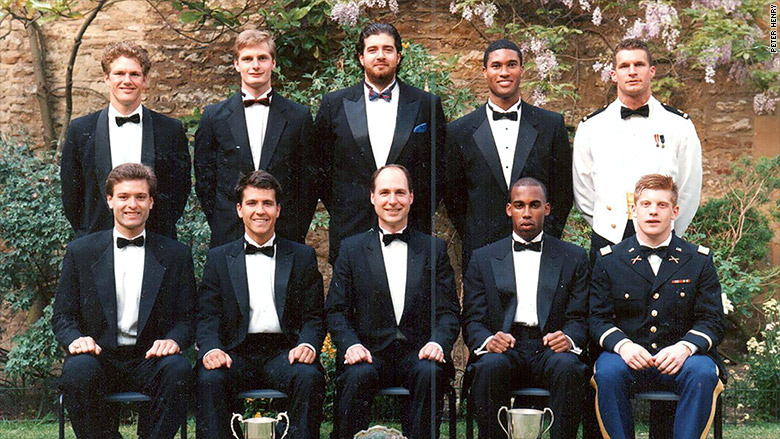 I got interested in economics because of the differences between Jamaica and the U.S. and spent the rest of my life trying to answer the question of why these differences exist. A career in higher education was the best way for me to do that.
How do you define success and do you think you have achieved it?
Developing your skills to the utmost and to use those skills to empower others to live fruitful lives.
I don't think I've achieved it. It's a journey. I'm trying to make the world a place where ideas and people can move across borders and create opportunity, economic growth and a higher standard of living. It's not about just having another swimming pool.
What is the one thing you do every day that helps you achieve your goals?
To hug my wife and kids. It reminds me of what's important. I'm standing on my parents' and grandparents' shoulders and people whose names I didn't even know, who went through the middle passage and survived.