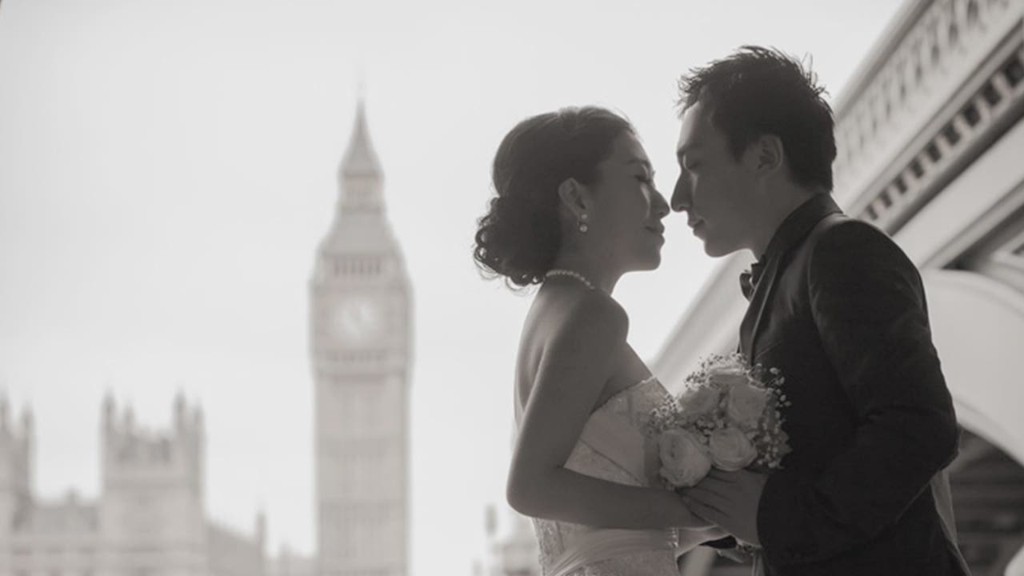 When Daniel and Ilana tied the knot in Guatemala City earlier this year, the couple wanted to create a modern-day time capsule that would allow them to relive the day.
"As we started to plan the wedding, it became clear we needed something that could truly capture everything about the day, in a way we could enjoy many times over," said Daniel, who declined to share the couple's last name.
In fact, the newlyweds have re-experienced their wedding several times by watching it back in virtual reality. The company hired Aventura, Florida-based startup YouVisit to capture 360-degree footage and turn it into something that virtually transports them back to that day.
Related: Couples are spending more than ever to get hitched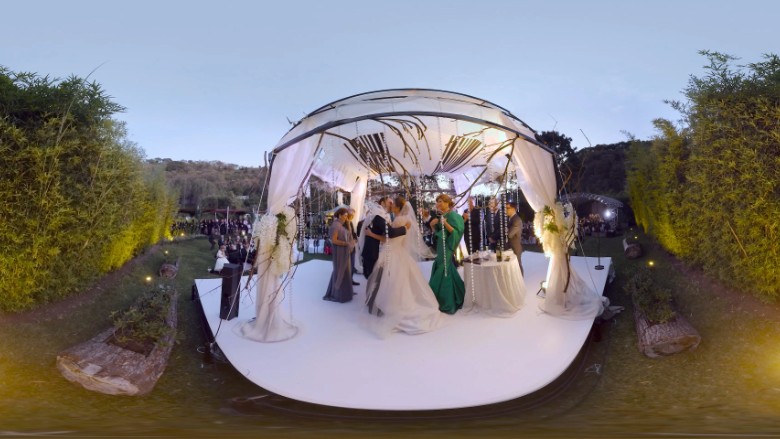 "My wife, who has watched the video many times already, cries every time," Daniel said. "No matter how much we see it, there's always something we hadn't noticed before. These are things that would have gone unnoticed because we were so wrapped up in the moment, but it feels like a whole new day every time we step into the virtual environment."
A small team from the professional VR filming service attended the wedding and set up cameras at specific spots throughout the grounds. YouVisit then compiled the footage and released it online, so the couple could share it with anyone with access to a desktop computer, mobile phone or VR headset.
Technology has always played a key role in their relationship. When Daniel spotted Ilana on Tinder nearly two years ago -- and she didn't return his "swipe right" -- he was able to track her down after remembering they once met at a friend's wedding. He ultimately got her phone number and asked her out.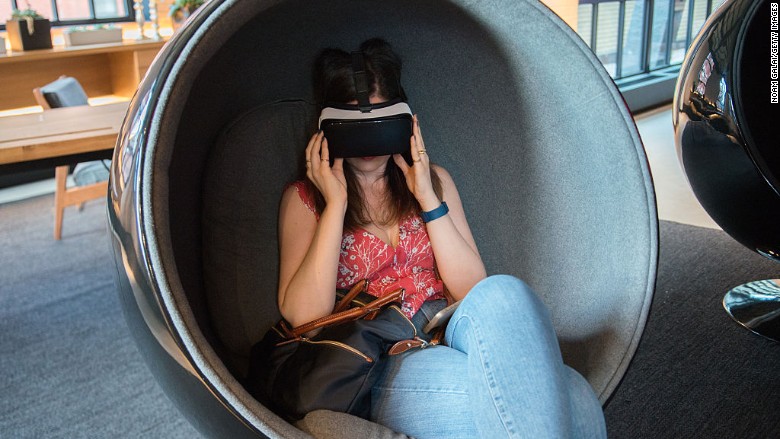 "The ability to capture personal moments in VR is a trend that has been growing exponentially, particularly as 360 cameras are becoming mainstream," YouVisit cofounder Abi Mandelbaum told CNNMoney. "As a fully immersive medium, VR has the ability to completely shift how we tell stories, both on a corporate level through business marketing but also a personal and social level."
YouVisit has produced more than 1,000 interactive VR experiences, from music festivals and theater performances to athletic and corporate events. While filming a custom VR experience is costly -- a YouVisit package starts at $10,000 -- the company offers free access to its platform called Experience Builder, which allows users to create their own VR experiences by uploading 360-degree videos and photos.
The overall process for developing Daniel and Ilana's wedding VR experience, from conceptualizing to final editing, took about 2 to 3 months. The couple has since shown it to friends and family members who weren't able to make it to the destination wedding. The pair also hopes to show it to their children one day.
Related: Kristen Bell shares glimpse of $142 wedding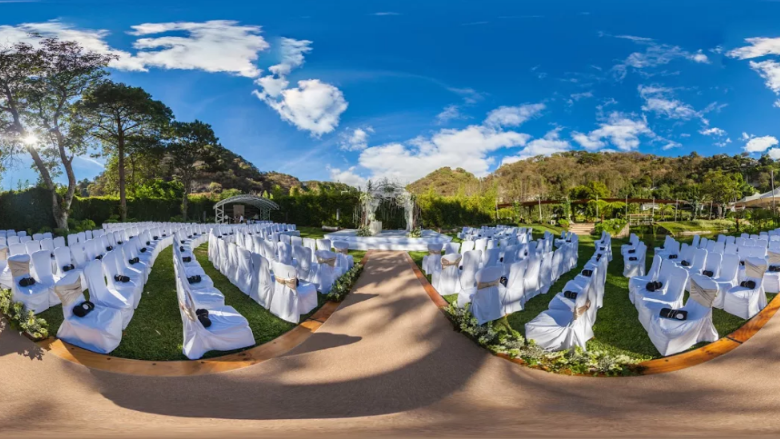 VR isn't the only creative use of technology that couples are using to get unique wedding footage -- some have even hired drones to take aerial footage of the grounds or snuck a GoPro (GPRO) into a bouquet for an intimate angle of a bride's walk down the aisle.
Technology is helping couples cut down on overall wedding costs, too. For example, Bloomerent allows couples to share floral arrangements with others getting married nearby, which cuts down on cost, considering about 10% of the average wedding budget is spent on flowers used only for a few hours.
While capturing a wedding in virtual reality may not be at the top of a couple's priority list, especially when it comes to limited budgets, Daniel said remembering the day was more important than splurging on other areas.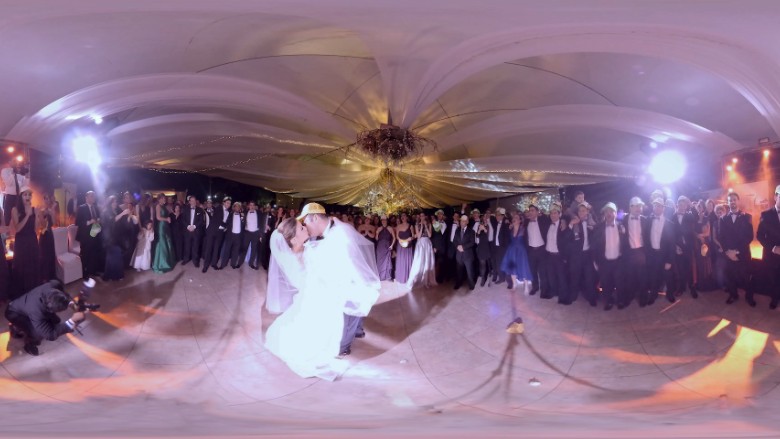 "The takeaway for us was not so much to be leveraging innovative technology, but to be able to capture this magical day in Guatemala and to go back and visit whenever we want."