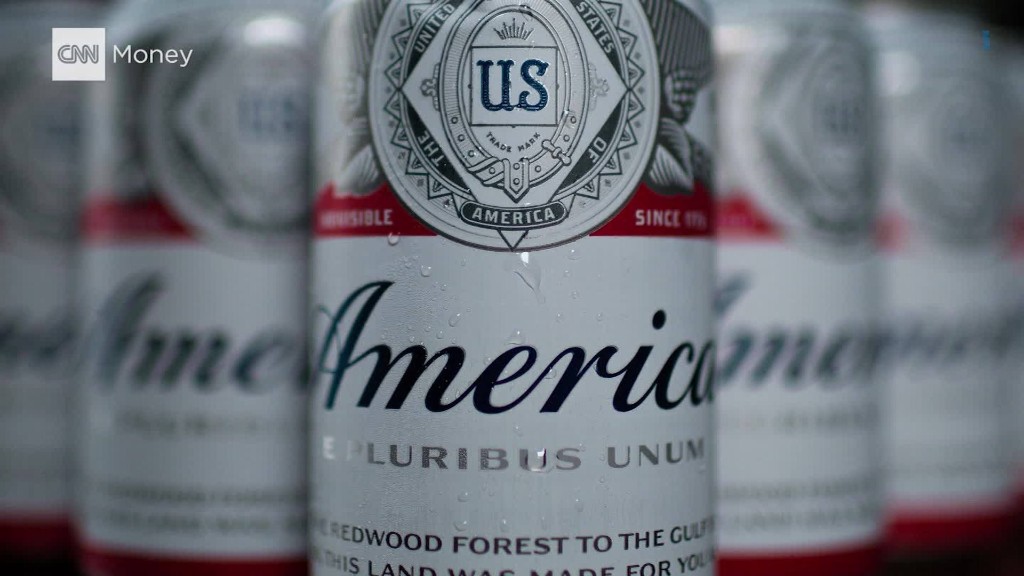 The weekly grind is coming to an end and the Rio Olympic Games are about to begin.
The market mood is positive this morning and U.S. stock futures are rising.
Here are the five things you need to know before the opening bell rings in New York:
1. How strong is the economy?: The U.S. economy created 255,000 new jobs last month, according to the U.S. Department of Labor. The figure blew past Wall Street expectations.
Economists surveyed by CNNMoney predicted 182,000 new jobs were added last month.
The report reflects the health of the labor market and the broader economy, and is closely watched by investors.
The U.S. has gained well over 1 million jobs so far this year and data shows wages are also picking up.
The unemployment rate in July remained steady at 4.9%.
Related: Cheap oil has killed nearly 200,000 U.S. jobs
2. Earnings: It's a slower day for earnings, but the day will end with a bang.
Magna (MGA) and Virgin America (VA) are releasing results ahead of the open.
And then Warren Buffett's Berkshire Hathaway (BRKB) will post earnings after the markets close.
3. Stock market movers -- Priceline, Kraft Heinz, FireEye, Zynga: Shares in Priceline (PCLN) and Kraft Heinz (KHC) are jumping after each company posted better-than-expected earnings on Thursday afternoon.
On the flip side, shares in cyber-security firm FireEye (FEYE) look set to plunge at the open after the company reported it was cutting headcount in order to help the firm regain profitability.
And Zynga (ZNGA) stock is heading south as investors reacted poorly to the latest turnaround update from the firm, which is behind online games like FarmVille and Words with Friends.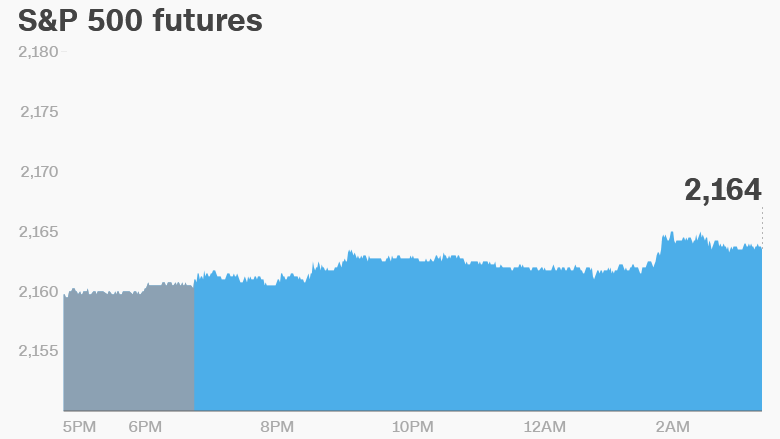 4. Global market overview: Stock investors seem to be in a cheery mood right now.
European markets are all rising in early trading while many Asian markets ended the day with gains.
But one firm bucking the trend and heading south is the Royal Bank of Scotland (RBS). The British bank reported a £2 billion ($2.6 billion) loss in the first six months of the year. Shares in the bank have plunged by about 40% since the start of 2016, in part due to concerns about how the U.K.'s Brexit vote could hurt the British banking sector.
5. Thursday market recap: The Dow Jones industrial average and S&P 500 ended the trading day unchanged on Thursday after experiencing some minor bumps and jumps earlier in the week.
The Nasdaq added 0.1%. The index would have to rise just 66 more points to surpass the all-time high it set last summer when it reached 5,232.