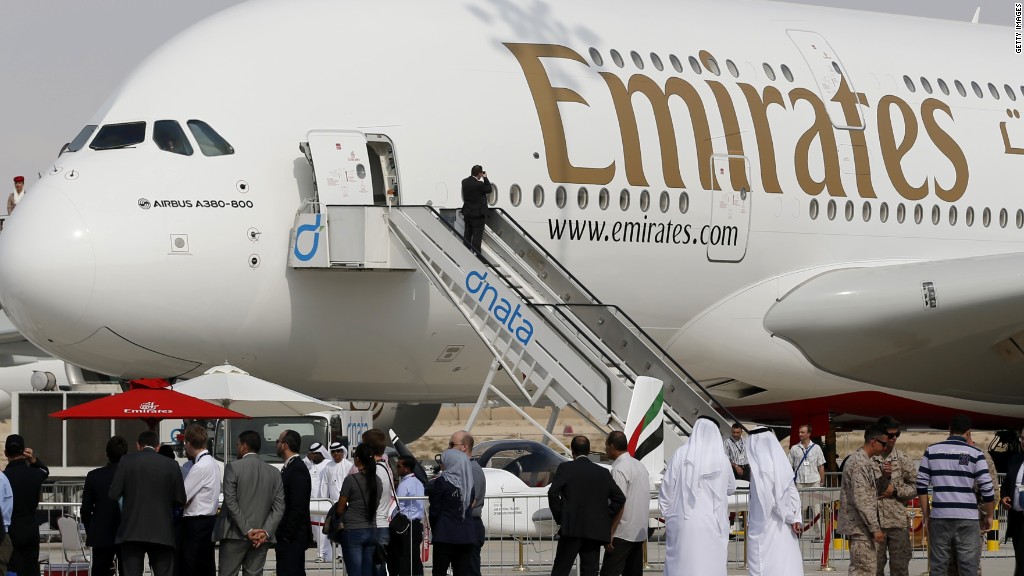 American Airlines and a union said they have agreed on hefty pay raises for 30,000 workers.
American Airlines and the TWU-IAM Association said in a joint statement on Friday that they reached an "interim agreement" on "significant pay increases" for 30,000 maintenance and fleet service workers and "other related employees."
"These increases now give employees in each of these groups the highest hourly wage rates amongst their peers at other network carriers," the airline and the union said in the statement.
The pay increases range from 15% to 36% for maintenance employees, 24% for fleet service employees, 31% for tower planners, who work to keep departures on schedule, and 55% for weight and balance planners, who organize the loading of aircraft.
Related: Southwest no longer feeling Wall Street LUV
The airline, which is part of the parent company American Airlines Group (AAL), had been negotiating with the union since last year.
The TWU-IAM Association is an alliance between the Transport Workers Union and the International Association of Machinists and Aerospace Workers. It was formed after American Airlines merged with US Airways in 2013.