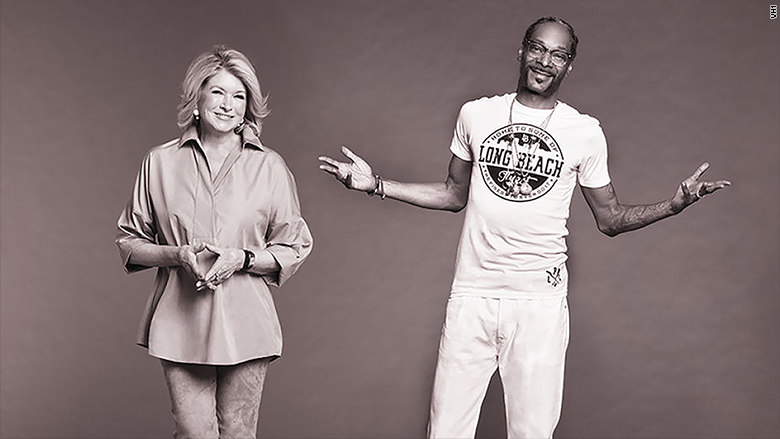 Hip hop artist Snoop Dogg and lifestyle icon Martha Stewart plan to join forces in the kitchen this fall.
The two will co-host "Martha and Snoop's Dinner Party," a VH1 cooking show that will feature the two stars preparing a meal for their celebrity friends, the network announced on its website Monday.
"My homegirl Martha and I have a special bond that goes back. We're gonna be cooking, drinking and having a good time with our exclusive friends. Can't wait for you to see how we roll together!" Snoop told VH1.com.
Stewart said the show will "exemplify" the country's fascination with dining, celebrity and entertainment.
"I can't wait to get snoop in the kitchen," she said on a promo teasing the show that aired on ABC's 'Good Morning America.'
"Our new show is rizzle, dizzle for shizzle," she added, imitating the West Coast slang popularized by Snoop.
This will not be the first collaboration between Stewart and Snoop -- real name Cordozar Calvin Broadus, Jr.
Their on screen connection goes back to at least 2008, when they made multiple dishes including mashed potatoes and holiday brownies on an episode of "Martha Stewart Living." They later sat next to each other at the Comedy Central roast of Justin Bieber in 2015, and appeared together on ABC's "$100,000 Pyramid" game show earlier this summer.