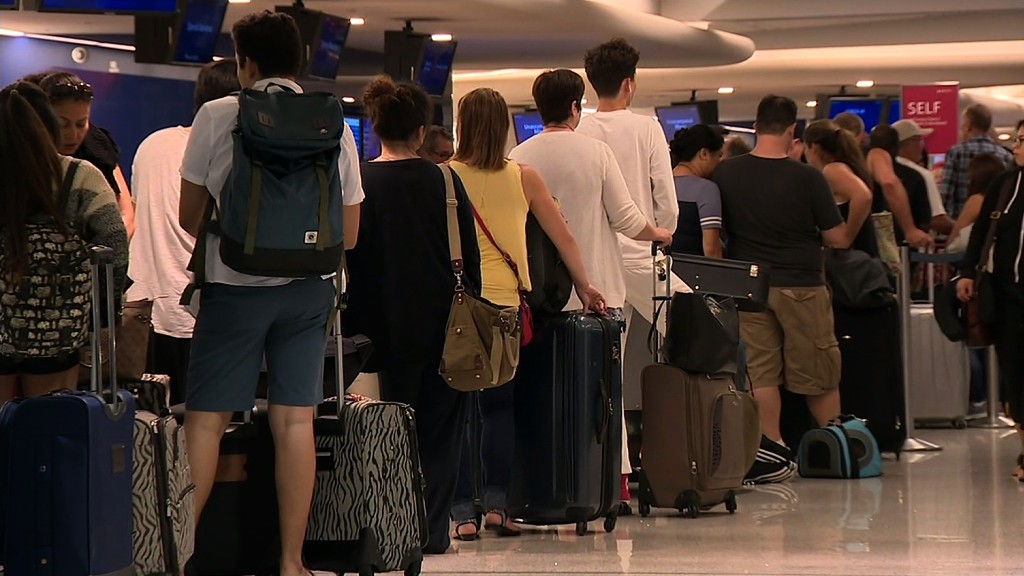 Airline computer systems know your name, credit card info and destination. You can't travel on a major airline without them. And when they go down, fliers and carriers come to a virtual stop.
They're pretty much the heart of every major carrier. So if they don't work, you don't fly. Their tentacles are extended throughout your travel experience.
Q: What specifically do airline computer systems do?
A: A lot of it includes maintaining and operating the airline's reservation system and passenger name records. The system holds your name and personal information and it's where your flight reservations are kept.
When online travel agents, like Expedia, query for availability, airline computer systems will often communicate with global distribution systems like Sabre, which offer agents a list of all available flights from all airlines. But now some airline computer systems allow online agents to connect with them directly and book flights.
Related story: Delta flights resuming after outage
Airline computer systems also dovetail with data bases that manage airline revenue. Those parts of the system determine how many airplane seats to sell at what fares on each flight.
They track passenger bags and cross check to make sure passengers with checked bags have boarded their flights.
These systems talk electronically to government data bases, for security purposes. They make sure passengers listed on each flight are not named on any No-Fly lists.
Computer systems also monitor the status each airplane -- letting everyone with access to the network know if planes are still at the gate, have pushed away from the gate, are in the air, or whether they have landed.
Q: What happens when these computer systems go down?
A: If the computer system crashes, airlines can't operate.
Related: The real reason airline computers crash
This is for many reasons, including security and record keeping. Tracking everything temporarily with paper during computer down time would be impossible, experts say.
Q: Why don't all airlines all use the same system?
A: Every airline has different needs and wants. No system would adequately serve everyone. A low-cost carrier wouldn't want the same functionality as a premium airline.
One major U.S. airline actually uses two systems. Southwest (LUV) uses one system for domestic flights and a different one for international flights.
"If you call Southwest, and they say, 'Do you have a domestic itinerary or an international one?' they actually need to know that, because they have two different systems," said airline travel expert and former airline senior analyst Brett Snyder of crankyflier.com.
Delta Air Lines (DAL) bought its own host system, called Worldspan, from a company called Travelport.
"Delta said, 'This is ours and we're going to do all the development in-house that we need.' Now they're pitching it to other airlines," said Snyder.