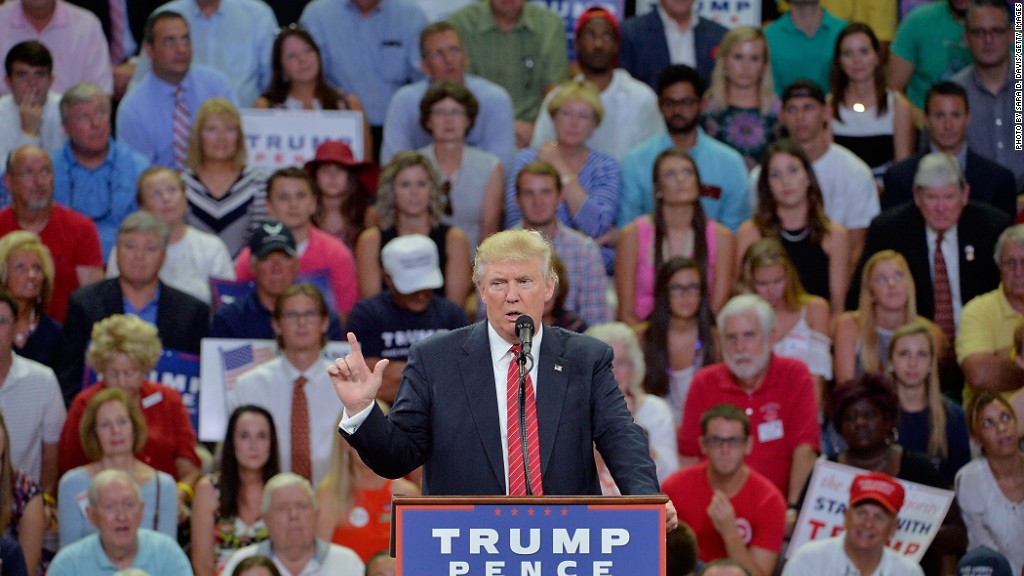 Former anchorman Dan Rather has issued a challenge to his colleagues: "This cannot be treated as just another outrageous moment in the campaign."
Rather is talking about Donald Trump's remark that "Second Amendment people" might be able to stop Hillary Clinton's appointment of Supreme Court justices.
The comment raised the specter of political violence and earned widespread condemnation, though Trump supporters denied that he was encouraging violence.
"To anyone who still pretends this is a normal election of Republican against Democrat, history is watching. And I suspect its verdict will be harsh," Rather wrote on Facebook shortly after it happened on Tuesday afternoon.
Related: New York Daily News calls for Trump to end his campaign
Rather -- who covered the assassination of John F. Kennedy in Dallas -- called Trump's "Second Amendment people" remark "a new low," unprecedented "in the history of American presidential politics."
Writing about political figures who have reluctantly endorsed Trump, he said, "Many have tried to do a side-shuffle and issue statements saying they strongly disagree with his rhetoric but still support the candidate. That is becoming woefully insufficient. The rhetoric is the candidate."
Fellow journalists were the other audience for his Facebook post.
"We will see whether major newscasts explain how grave and unprecedented this is and whether the headlines in tomorrow's newspapers do it justice," he wrote. "We will soon know whether anyone who has publicly supported Trump explains how they can continue to do."
Rather was the anchor and managing editor of the "CBS Evening News" for more than 20 years. He now hosts an interview series on AXS TV and runs a production company.
Related: Clinton challenges Trump by saying she'll attend all three debates
Several of his Facebook essays have gone viral in recent months, picking up hundreds of thousands of shares and comments. His latest one was a top trend on Facebook by Wednesday morning.
Rather seemed to be agreeing with what a number of media critics have argued recently: That Trump cannot be covered and treated like a "normal" Republican or Democratic candidate for president.
Earlier this week, reacting to a "Reliable Sources" segment about Trump, Rather wrote that "This is perhaps the most important time in election history for the media. It's time for some reporters, especially those that often interview Donald Trump, to get a spine. Tough questions are our job."