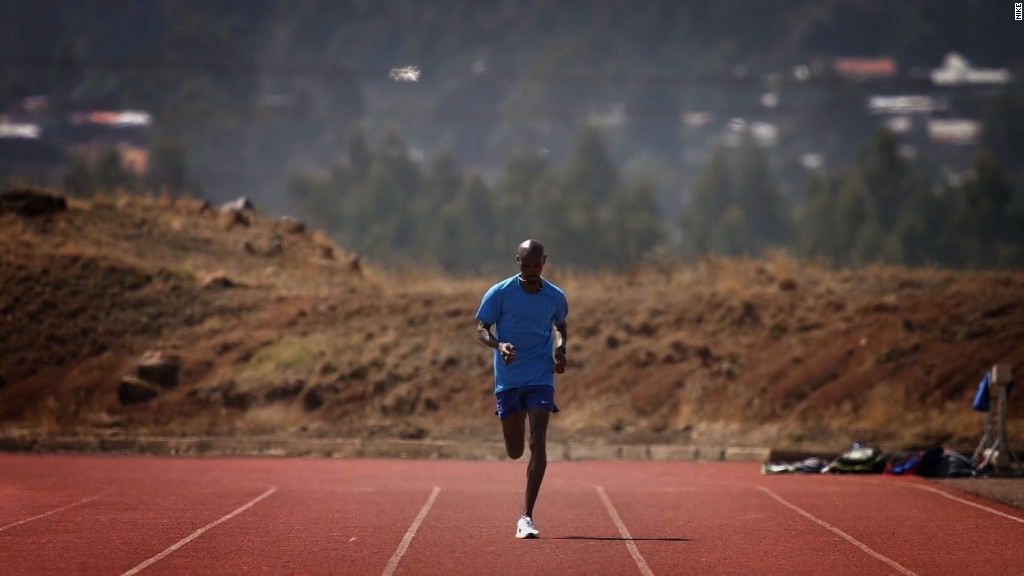 The U.S. Olympic gymnastics team in Rio this year is sporting its flashiest -- and priciest -- uniforms ever.
Each member of the "Final Five" has eight custom-fitted competition leotards decorated with 3,500 to 5,000 swarovski crystals -- and the uniforms cost between $700 and $1,200 a piece.
Only one of the leotards the 2012 Olympic team wore included anywhere near that level of embellishment.
Don't let the Under Armour logo on the leotards mislead you. The mastermind behind the dazzling costumes is a company called GK Elite, a gymnastics outfitter based in Pennsylvania, which has a contract to produce the uniforms with Under Armour.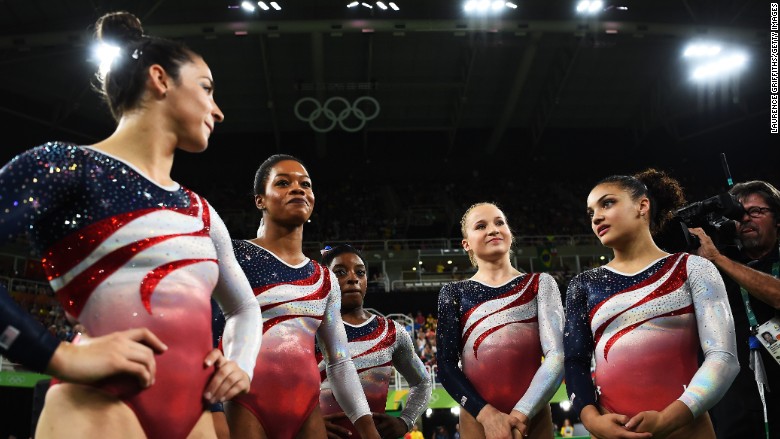 GK Elite's Kelly McKeown has designed the U.S.'s Olympic uniforms since the Atlanta games in 1996. Back then, the uniforms were a bit more bland.
"We didn't have the technology for (the crystals) to be applied," McKeown told CNNMoney. "We used to do a lot of hand application. It was so labor intensive."
Today, it's a different story. GK Elite has a machine with robotic arms that does all the embellishing.
Related: Olympic athletes in unofficial sponsors' ads
"Now we can do incredible, intricate designs," McKeown said.
Other modern features of the ensembles include a high-tech fabric that's designed to stay in place even while the athletes run and flip.
She added that one reason the 2016 uniforms are hyper-embellished is to honor coach Martha Karolyi, who's retiring this year after 44 years coaching the U.S. Olympic team.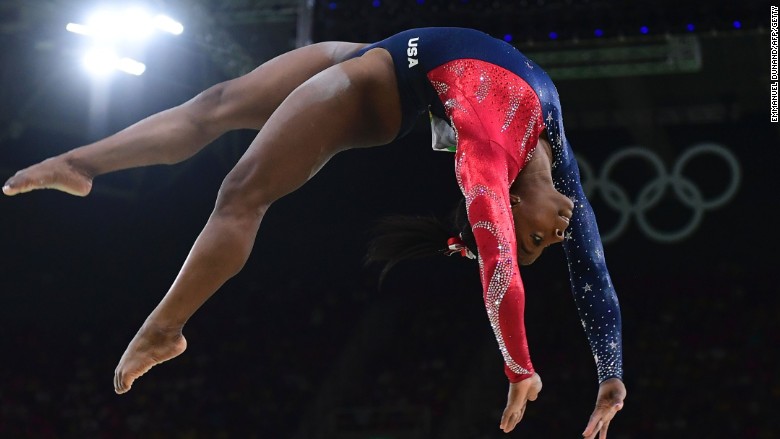 Then there's the sheer star power of the athletes who wear them. The U.S. women's team was widely expected to dominate in Rio, and on Tuesday the team delivered by winning gold in the team all-around competition.
Fans will get to see more of McKeown's creations on Simone Biles and Aly Raisman when they compete in the individual all-around. It airs Thursday at 3 pm ET.