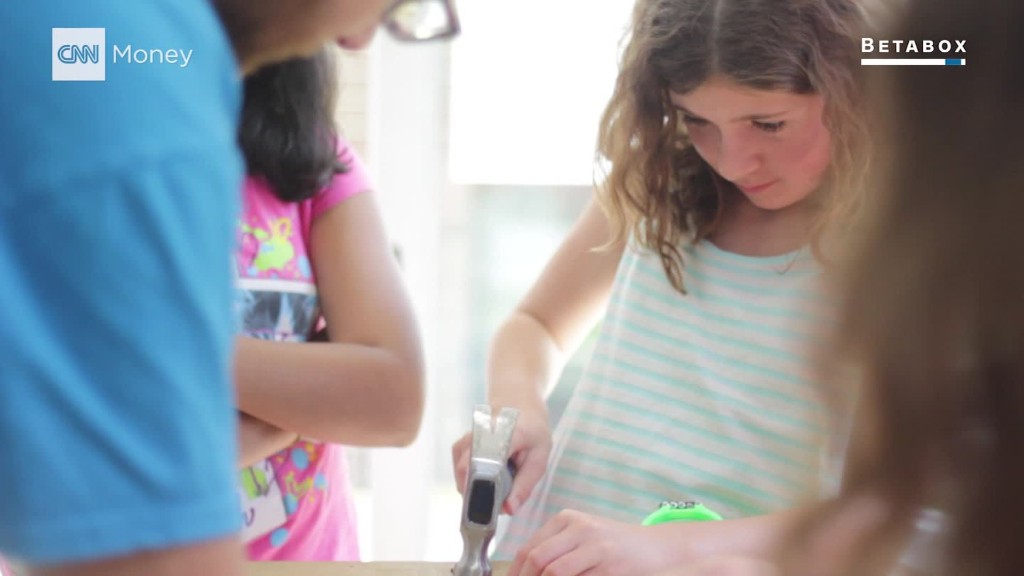 Sean Maroni has a passion for tinkering with things.
The childhood trait persisted through his teen years and made him pause his college education in mechanical engineering to launch his startup Betabox in 2014.
Maroni, 24, is founder and CEO of Raleigh-based Betabox, a business whose premise is to inspire innovation, especially among schoolkids.
Most public schools lack funds to offer students a full-time lab filled with expensive tools like 3D printers, laser cutters, scanners and electronics to design and build prototypes of cool ideas.
Betabox tackles that challenge. "It's as if you snap your fingers and a fully-stocked tech lab arrives," he said.
Related: How tech literate are 8th graders? You'd be surprised
Betabox's mobile labs are built inside refurbished shipping containers and have been retrofitted to include things like whiteboards, laptops and CNC milling machines.
The labs come in two models. One has wheels, battery power, solar panels on its roof and 200 square feet of space, which can hold 8 to 15 students comfortably.
"We can drive it to customers and set it up anywhere outside," said Maroni, adding that he just needs about a week's notice.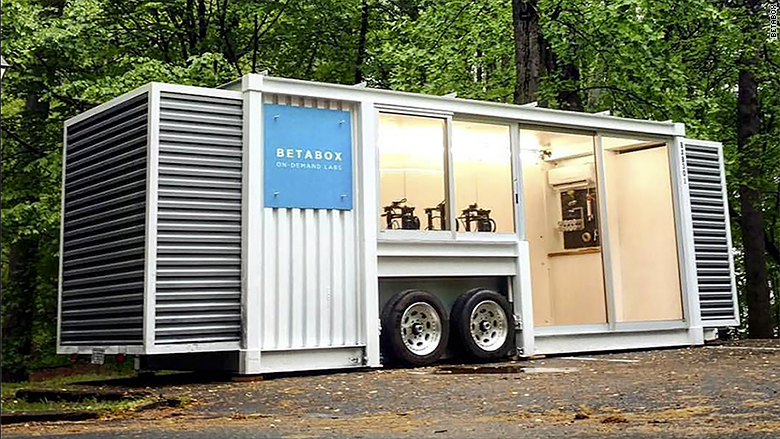 The other version is lacking wheels and some of the frills.
The mobile labs cost anywhere from $800 a day to $4,000 a day, depending on what people are looking for.
There are currently three labs and Maroni plans to add two more by the end of the year. It also has a roster of 100 experts -- designers, engineers, educators -- who work with customers. In addition to the standard tech gadgets like printers and cutters, Maroni said he's adding food 3D printing, virtual reality and a wet lab as other options.
In less than two years, Betabox has grown to 110 clients, has six employees and is poised to cross $1 million in total revenue.
About 70% of its clients are K-12 schools and the rest are companies like Texas Instruments, which have rented a Betabox lab to conduct design brainstorming sessions or pop-up hackathons. (Betabox gives schools a discounted rate.)
Related: She's 15, loves tech, and wants to be a farmer
Maroni has been making things since he three. "I even tried selling snowballs from the back of a red toy wagon," he said.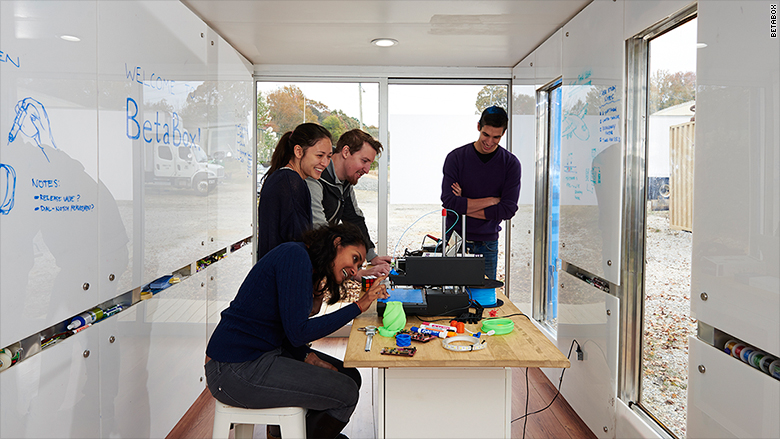 He was a self-professed tech geek who didn't have an outlet in school to support his interests.
"When school was over, I'd go straight to my workshop at home and work on my rocket project," he said.
Related: This truck brings shop class and 3D printers to low-income schools
In college, he was one of only a few students at the school's makers club, which inspired him to get more innovation labs into schools.
The early model for Betabox focused on turning unused spaces in colleges into collaborative labs.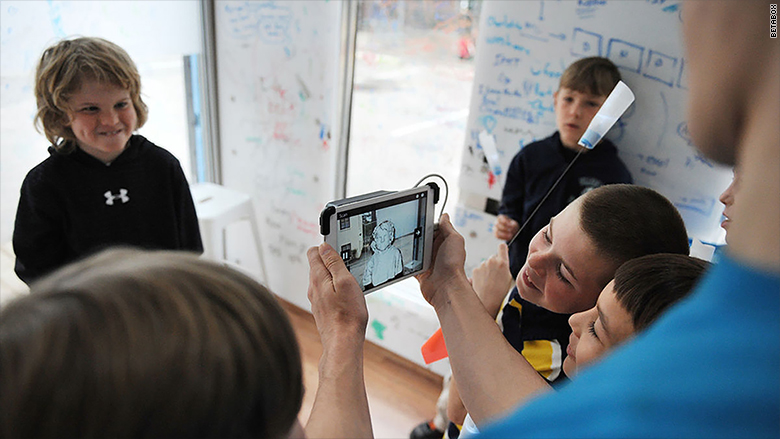 "We would outfit the available room into a Makerspace for students," he said, adding that he bootstrapped the business idea with personal funds and $75,000 in grants.
"I could have stayed with that model, but I wanted to get into schools and give younger students this opportunity," he said.
Enter Betabox.
Related: Facebook's ad chief: Let's rethink STEM
Currently, most of Betabox's customers are in the Southeast, but Maroni wants Betabox to be available nationwide.
By early next year, Maroni would like to be able to set up an on-demand Betabox lab anywhere in the country. He's also exploring the option to sell the labs.
"This is not just about us promoting the importance and value of tech and STEM education," said Maroni. "When kids have an outlet to discover and invent, it goes a long way in building their self confidence."