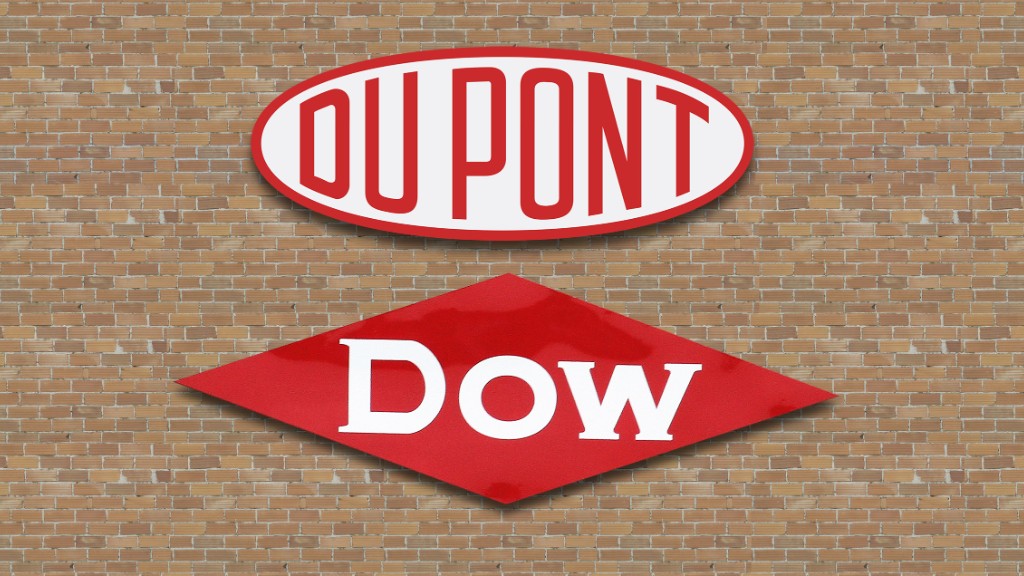 The planned $130 billion merger between Dow Chemical and DuPont has run into a big, fat regulatory problem.
Europe's top antitrust watchdog said it's launched an in-depth investigation into the deal. The concern is possible reduced competition and innovation in the seed and farming products industry.
Both Dow (DOW) and DuPont (DD) have major seed and crop protection businesses that compete with market leader Monsanto (MON).
Dow and DuPont announced plans in December to combine to form DowDuPont, creating a new industrial titan worth $130 billion. They intend to split into three publicly traded companies -- an agriculture firm, a material sciences business and a specialty products company.
This plan doesn't sit well with Europe's top competition commissioner, Margrethe Vestager.
"The livelihood of farmers depends on access to seeds and crop protection at competitive prices," she said. "We need to make sure that the proposed merger does not lead to higher prices or less innovation for these products."
Vestager has until December to make a decision about the deal.
An earlier proposal from Dow and DuPont to address regulatory concerns fell short, according to Europe's competition commission.
In response to the investigation, Dow and DuPont said in a written statement that the deal is expected to be "procompetitive and good for customers and consumers."
They said they would work with the authorities to address any concerns.