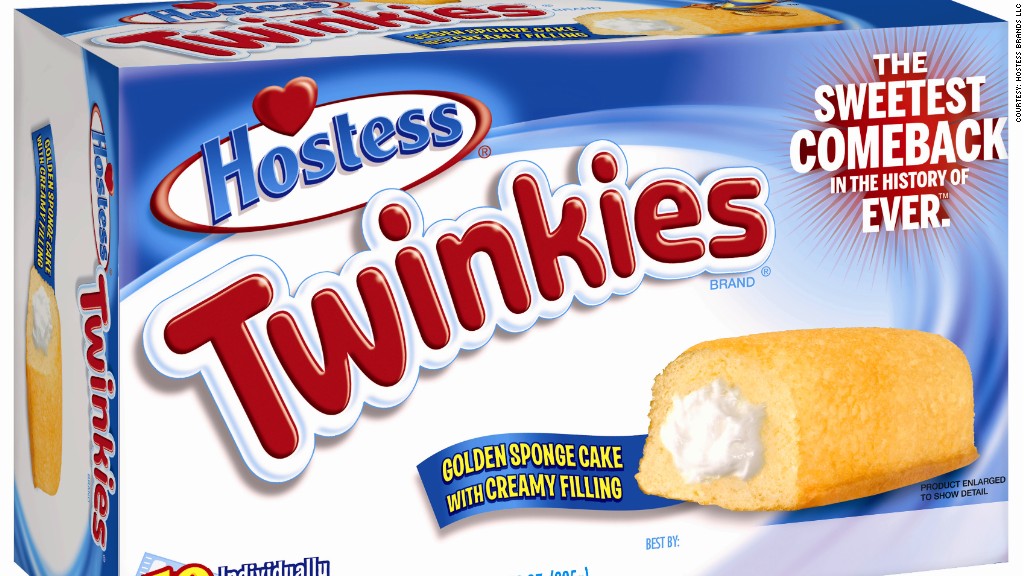 Forget the county fair: Walmart is now selling deep-fried Twinkies.
Walmart (WMT)started selling the prepackaged, frozen Hostess products on Thursday at some of its stores, and it plans to roll them out nationwide by Aug. 16, according to a Walmart spokesman.
The deep-fried Twinkies come in two flavors: original golden and chocolate. There are seven deep-fried cakes in a box.
John Pearson, senior buyer for frozen foods for Walmart U.S., wrote in a corporate blog how his company had co-designed the deep fried Twinkies with Hostess and that they "are so good they're worth the calories."
Twinkies are perhaps the best known product from Hostess, which also makes Zingers and CupCakes.
This isn't the first time the company has tweaked its Twinkies. Last month, the company launched Key Slime Twinkies in conjunction with the new "Ghostbusters" movie. The cream filling was the same green hue as the ectoplasm-spewing ghost Slimer.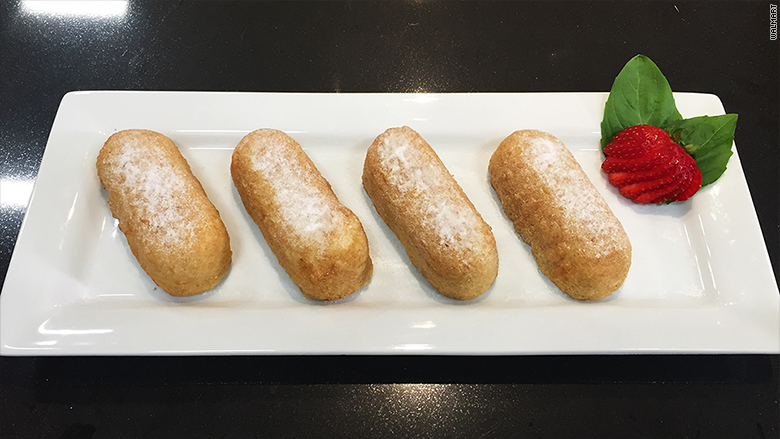 Related: Twinkies maker Hostess to go IPO
Hostess was founded in 1919 and started making Twinkies in 1930. The company recently went through some corporate upheaval that brought Twinkies perilously close to extinction.
There was a halt to Twinkie production in 2012, when the Bakery Workers union went on strike and Hostess filed for bankruptcy. But Twinkies were back on the shelves in 2013, after Hostess was bought for $410 million by private equity groups Apollo Global Management (APO) and Metropoulos & Co.
While Apollo and Metropoulos still own part of Hostess, the private equity firm Gores Group purchased a majority share last month for $725 million. Gores Group plans to take Hostess public, expecting the IPO will value the company at $2.3 billion.