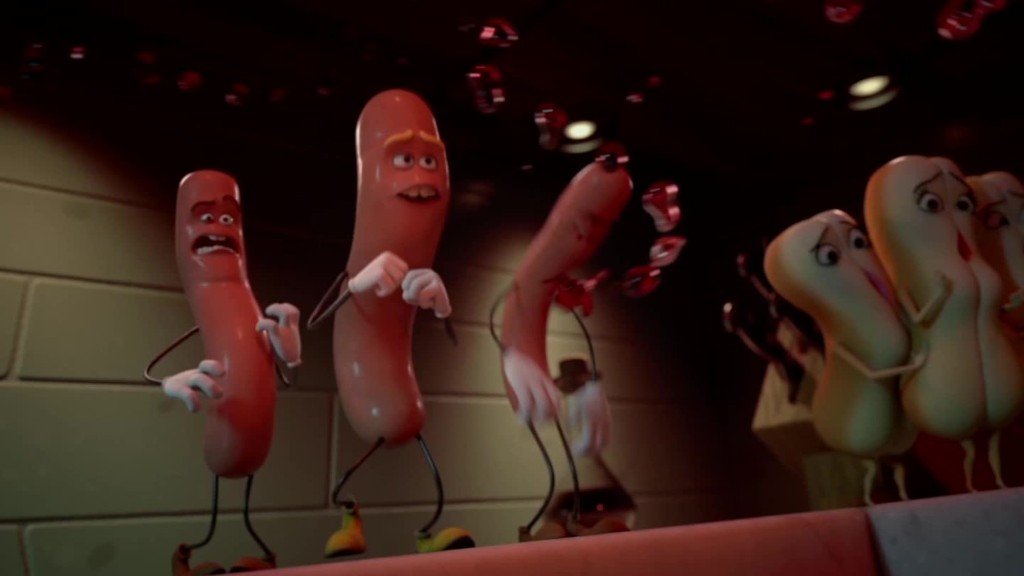 Sony Pictures Entertainment is relishing a big, and quite surprising, weekend at the box office.
"Sausage Party," the studio's raunchy R-rated animated comedy about talking food, brought in $33.6 million at the North American box office this weekend. That beat industry projections that the film would open to $10 million to $15 million over the weekend.
The debut for film, which stars Seth Rogen as a hot dog named (yup, you guessed it) Frank, was also nearly double the comedy's $19 million budget.
"Sausage Party" looks to also be another big win for Rogen and his writing partner Evan Goldberg. The duo has a long track record of creating low-budget hits for Sony's Columbia Pictures like 2007's "Superbad," 2008's "Pineapple Express," and 2013's "This Is the End."
"Rogen and Goldberg are Sony's go to guys for outside the box comedies," said Paul Dergarabedian, senior media analyst at comScore (SCOR). "'Sausage Party' again proves that studios with guts stand by their edgiest filmmakers through thick and thin. That's what separates the wieners from the losers."
While "Sausage Party" feasted at the weekend box office, Warner Bros.'s "Suicide Squad" dropped off the table.
The comic book film starring Will Smith and Margot Robbie took first place, but dropped roughly 67% in its second weekend, bringing in $43.7 million after opening to record numbers last week.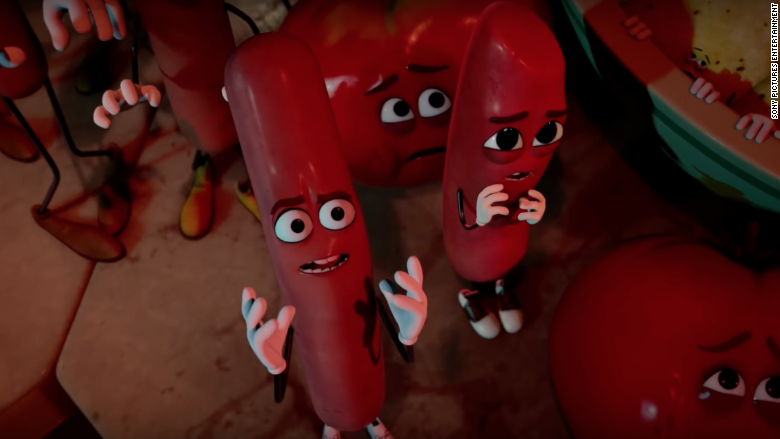 Related: 'Suicide Squad' laughs its way to record-breaking August opening
So it appears that while "Suicide Squad" has already brought in more than $465 million worldwide for Warner Bros., its bad reviews are starting to catch up with it.
(Warner Bros., like CNN, is owned by Time Warner (TWX))