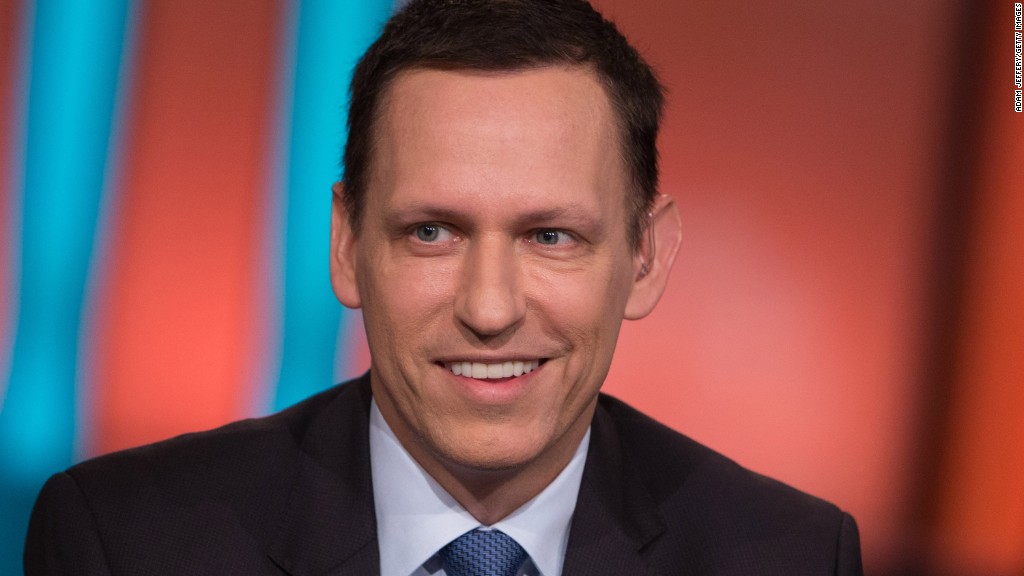 But by week's end, Denton, 49, will no longer be the owner of the company he founded 14 years ago. After filing for Chapter 11 bankruptcy in June, Gawker will be the subject of a court-supervised auction on Tuesday. Bids are due by 5 p.m. ET on Monday.
On the eve of the auction, which has drawn interest from several different media companies, Denton spoke about the health of his company.
"I'm proud of the shape of our brands and business, and proud of the people who work here," Denton said via Gchat, his preferred mode of communication.
Denton has been trumpeting the success of Gawker Media's brands ahead of Tuesday's auction. He took to Twitter on Friday to tout the company's traffic numbers, saying that Gawker's sites have attracted "20% more readers than spring."
The underlying implication is that Denton and his band of bloggers have persevered in spite of a devastating invasion of privacy lawsuit funded by a Silicon Valley billionaire.
Related: Are Gawker and Hulk Hogan about to settle?
The lawsuit, brought by the former pro wrestler Hulk Hogan over Gawker's publication of footage showing him having sex, resulted in a $140.1 million judgment against Denton and his company earlier this year.
PayPal co-founder Peter Thiel, himself a frequent subject of Gawker's unsparing coverage, revealed in May that he financed Hogan's lawsuit, along with others
In an op-ed for the New York Times on Monday, Thiel wrote about a 2007 post on Gawker's now-shuttered tech blog, Valleywag, titled "Peter Thiel is totally gay, people."
"I had begun coming out to people I knew, and I planned to continue on my own terms," he wrote. "Instead, Gawker violated my privacy and cashed in on it."
Thiel said he intends to "support" Hogan, whose real name is Terry Bollea, "until his final victory." Gawker is appealing the judgment awarded to Hogan, and Denton has expressed confidence that he will be vindicated by the appellate court.
Related: The anti-Gawker crusader speaking for Trump
Under pressure from the weight of Hogan's enormous judgment, Gawker was forced to file for bankruptcy in June, two weeks after Thiel's stunning revelation. Denton followed suit earlier this month, filing for personal bankruptcy to prevent Hogan from seizing his assets.
Gawker's bankruptcy filing in June confirmed that Denton would soon lose ownership of the company, which he launched out of his apartment in 2002.
The tech publisher Ziff Davis submitted what is known as a "stalking-horse" bid, setting the auction floor at $90 million. Other potential bidders are said to be in the mix, including Univision, the largest Spanish-language broadcaster in the United States.
Univision has ramped up its digital media ambitions this year, buying a stake in The Onion in January. Earlier this year, Univision and Gawker teamed up to create Spanish-language versions of a pair of Gawker sites: Gizmodo and Lifehacker.
A Univision spokesperson did not respond to a request for comment.
On Monday, the New York Times reported on a handful of other possible Gawker suitors -- including Penske Media, which owns Deadline and Variety, and New York Magazine.