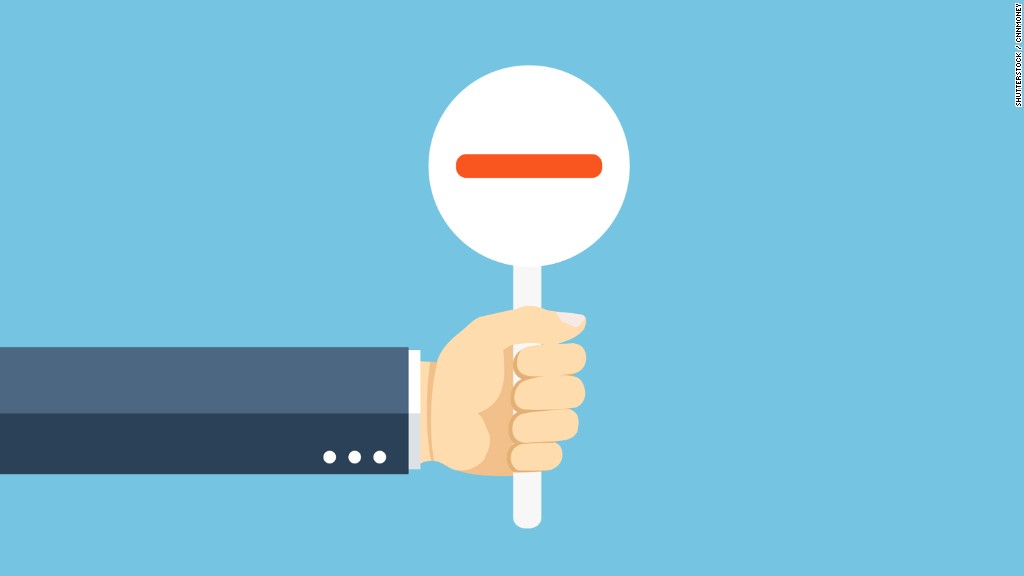 Japan's economy is growing -- but only just.
The country managed meager GDP expansion of only 0.2% in the second quarter of this year, according to official data released Monday.
Japan has pumped vast amounts of money into its struggling economy in recent years to try to spur growth and combat falling prices. But the efforts are failing to produce their desired results.
Japanese businesses are suffering from the country's strengthening currency, which has surged more than 18% against the dollar this year. That hurts exporters by making goods produced in Japan more expensive abroad.
Exports fell during the second quarter, and so did business investment.
Related: Japan's $276 billion stimulus plan is much smaller than it looks
After plunging into recession in 2014, Japan's economy has swung back and forth between growth and contraction. It has also failed to pull free of deflation.
The Bank of Japan attempted to jump-start the economy by gobbling up huge amounts of assets and pushing interest rates into negative territory. But some experts are now questioning whether the central bank is reaching the limits of what monetary policy can do.
The government of Prime Minister Shinzo Abe, meanwhile, said this month that it would throw even more money at the problem with a fiscal stimulus package that failed to satisfy investors.
Analysts are predicting the central bank will take more action at its next meeting in September, but some are warning markets not to get too excited.
"We still expect the Bank of Japan to announce additional stimulus measures at next month's meeting, though the scale of any further easing may turn out to be disappointing," said Marcel Thieliant, senior Japan economist at Capital Economics.