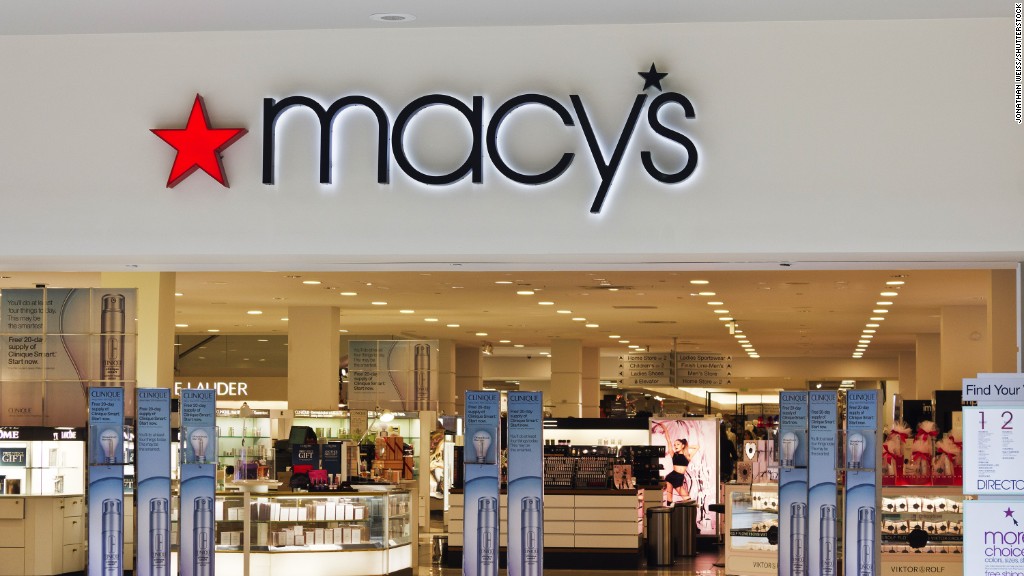 More bad news about the health of the U.S. consumer. Retail giant Target reported sales for the second quarter that fell more than 7% from a year ago -- and warned that another key measure of sales may drop in the third quarter and fourth quarter.
The second half of the year is usually great for big retailers like Target. Back-to-school shopping tends to boost sales in the late summer and consumers typically splurge on presents for the holidays during the fall.
But Target CEO Brian Cornell, who took over the company in 2014 following the massive cybersecurity breach that compromised tens of millions of customers' credit and debit card accounts, warned that this is now a "difficult retail environment."
Cornell added during a conference call with analysts on Wednesday that the company's grocery sales continue to be disappointing as well.
As a result, Target said same-store sales, which measures sales at retailers open at least a year, could fall as much as 2% in the third and fourth quarters. Target also slashed its earnings outlook for the third quarter.
Target (TGT) stock plunged nearly 5% in pre-market trading on the news. Rival Walmart (WMT), which will report its second quarter results and guidance for the remainder of 2016 on Thursday, fell more than 1.5%.
Related: Nearly 44,000 retail workers have been laid off this year
It's been a challenging year for many traditional retailers. Kohl's (KSS) and Nordstrom (JWN) reported last week that their second quarter sales were down from a year ago.
So did Macy's (M), which also announced that is planning to close 100 stores. JCPenney (JCP) recently posted another loss too.
Sales at the Gap (GPS) for July disappointed investors as well, dimming hopes that the company may be able to turn things around anytime soon.
But retail stocks rallied late last week on the hopes that the worst may be soon over. Consumers would start spending again in the second half of the year, right? Well, Target's gloomy outlook now casts doubt on those expectations.
The poor guidance from Target could be a sign that U.S. consumers could be tapped out ... or, at the very least, are only spending on things they absolutely need.
Not all retailers are struggling though. Home Depot (HD) posted strong results on Tuesday -- although rival Lowe's (LOW) disappointed investors with weaker-than-expected sales on Wednesday.
Related: Macy's closing 100 more stores
Sporting goods chain Dick's (DKS) posted stellar sales and profits on Tuesday as well.
But Target's latest stumble is clearly a sign that Americans aren't as willing to spend with reckless abandon as they once were.
Target has taken steps to try and turn things around. It sold its in-store pharmacy business to CVS (CVS) late last year.
The company is investing more in its grocery business as well as it attempts to steal sales from Walmart, Kroger (KR) and Whole Foods (WFM).
The lackluster performance of Apple (AAPL) recently appears to be hurting Target too. Cornell said during its conference call that sales of Apple products plunged more than 20% in the quarter.
Finally, there's another huge problem for Target -- the rise of Amazon (AMZN). Target said its digital sales were up 16% from a year ago in the quarter, which ended in July.
That may sound impressive. But it's down from the 23% growth rate in the first quarter -- and 34% growth in the fourth quarter of 2015.
Target didn't mention Amazon in its earnings release. But it's worth noting that Amazon held its second annual Prime Day extravaganza last month. That could have eaten into Target's online sales.