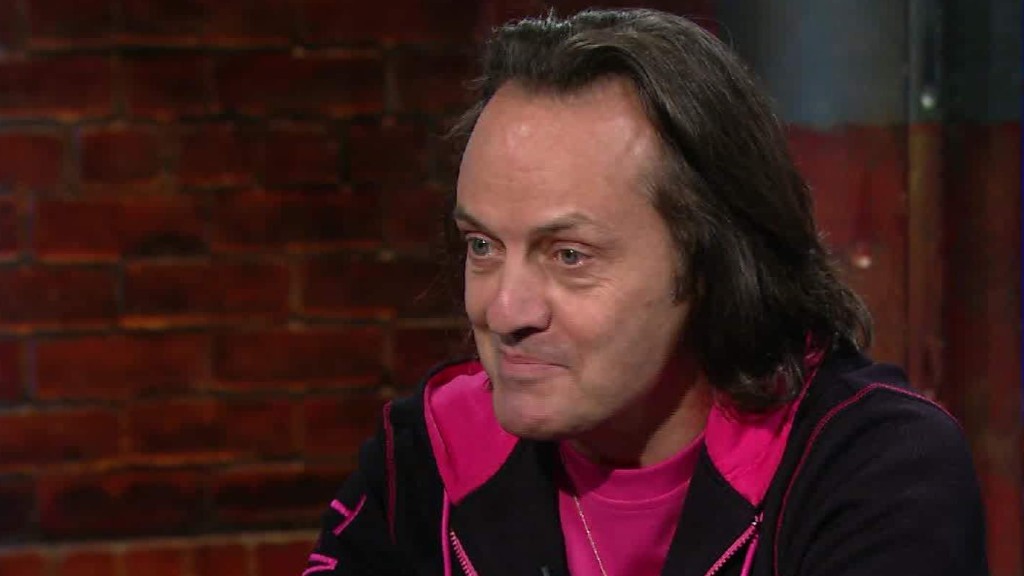 The carrier wars continue: AT&T said on Wednesday that it, too, is shaking up its wireless plans.
AT&T (T) announced a new plan structure, available starting Sunday, that eliminates overage fees for customers. Those with a tendency to quickly use up their mobile data allotment for the month can now breathe a sigh of relief.
Rather than slapping customers with additional fees for those who exceed their monthly data quota, the company will reduce wireless speeds to 128 kbps (2G) for the remainder of the billing cycle. It's also possible to pay for more data instead of enduring the slower load time.
Previously, customers had to pay $15 per gigabyte in overage charges.
AT&T's new Mobile Share Advantage plans will be tiered: The cheapest option starts at $30 and comes with 1GB.
Related: AT&T could hand deliver your next phone
Other plans include: 3GB for $40, 6GB for $60, 10GB for $80, 16GB for $90, 25GB for $110, and 30GB for $135. For those with 10GB or more, customers get unlimited talking and texting to Mexico and Canada, as well as free plan usage in Mexico without roaming charges, too.
Last month, Verizon (VZ) also announced a new "Safety mode" plan of paying an upfront overdraft fee after monthly allowances are met.
T-Mobile (TMUS), however, doesn't charge overage fees but halts data after monthly quotas are used up. The carrier also gave free data to all of its customers to use on the wildly popular Pokemon Go mobile app.
AT&T's latest effort, coupled with Verizon's and T-Mobile's recent initiatives, serves as a reminder of how much carriers are vying for customer loyalty in an increasingly competitive space.