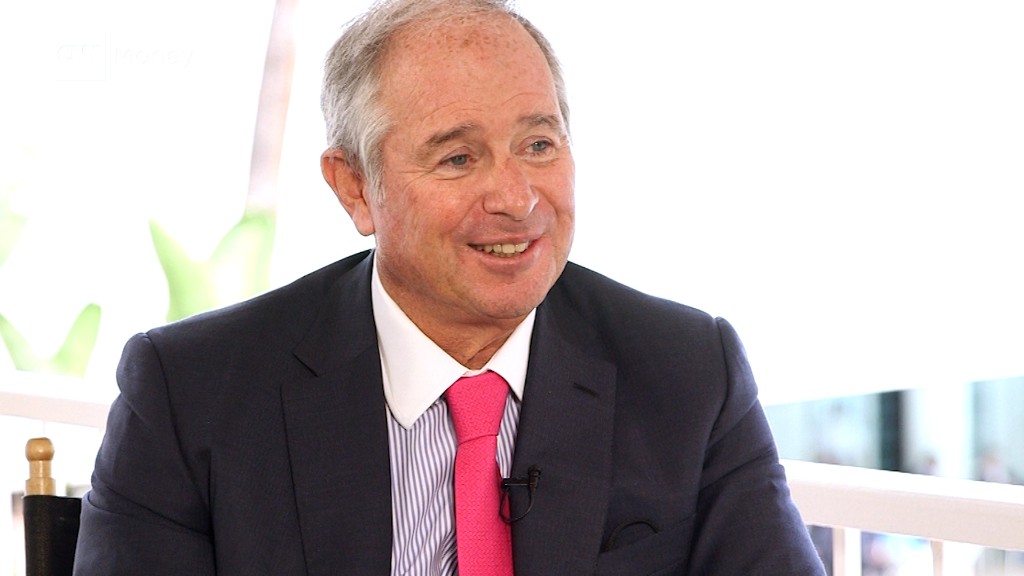 China's record-breaking charge to gobble up foreign companies is running into obstacles.
From the U.S. to the U.K., Germany and Australia, resistance is growing to efforts by Chinese companies -- often state-backed -- to buy or invest in power grids, nuclear plants, data storage and robot technology.
Chinese firms are spending more on foreign takeovers than ever before, and Western politicians are worrying about the deals' potential impacts on technology and critical infrastructure.
"There is a perceived higher national security risk when we're talking about Chinese buyers," said Ke Geng, a partner at law firm O'Melveny & Myers who advises Chinese companies on foreign investments. "It's also connected with the international political environment."
Just last week, the Australian government blocked bids by a Chinese state power company and a private Hong Kong firm for control of a major electricity supplier, citing national security concerns.
Related: China warns U.K. not to dump nuclear power project
That came just weeks after the British government made the surprise announcement that it was reviewing a plan for a Chinese state-owned company to help build a new $24 billion nuclear power station. A top adviser to new British Prime Minister Theresa May had previously warned against "allowing a hostile state easy access to the country's critical national infrastructure," prompting speculation that security concerns were behind the review.
The decisions haven't gone down well with Beijing, which has accused Australia of protectionism and warned Britain that relations hang in the balance over the nuclear project.
"To suggest that China would try to kidnap the countries' electricity network for ulterior motive is absurd and almost comical, since it is widely recognized in the world that business reputation is critical to any corporate activity," the official Chinese news agency Xinhua said in an opinion article last week.
In the U.S., big Chinese deals have also come under scrutiny.
Data storage company Western Digital said in February that it was calling off a plan to take a $3.8 billion investment from a Chinese firm because the Committee on Foreign Investment in the United States had decided to investigate the deal.
Related: Chinese flock to U.S. to work for companies they've bought
U.S. lawmakers have also called on the committee to probe a Chinese takeover of the Chicago Stock Exchange and China's biggest ever foreign acquisition, state-owned ChemChina's $43 billion deal to buy global seed and pesticide company Syngenta (SYENF).
Meanwhile, Chinese appliance maker Midea's takeover of German robotics firm Kuka has contributed to calls in Europe for tougher measures in response to the wave of Chinese investment.
The tensions stirred up by some of the high-profile deals are partly the result of the rapid increase in Chinese deal-making overseas.
"If there are more deals, more are subject to national security reviews, and more are blocked by governments," Geng said.
But he and others don't expect Chinese companies to be put off by the setbacks some have suffered.
"I don't think this kind of experience will deter future attempts," said Chen Lin, a finance professor at the University of Hong Kong. "Cross-border acquisitions are an ongoing trend, not only for state-owned enterprises -- you actually see more and more private firms in China trying to acquire foreign targets."
Chinese buyers are often conscious of the challenges they may face to complete deals, with national security reviews among their top concerns, according to Geng.
He says they can reduce the risk by planning ahead for potential objections: "If it's managed right, people can still get the deals done."