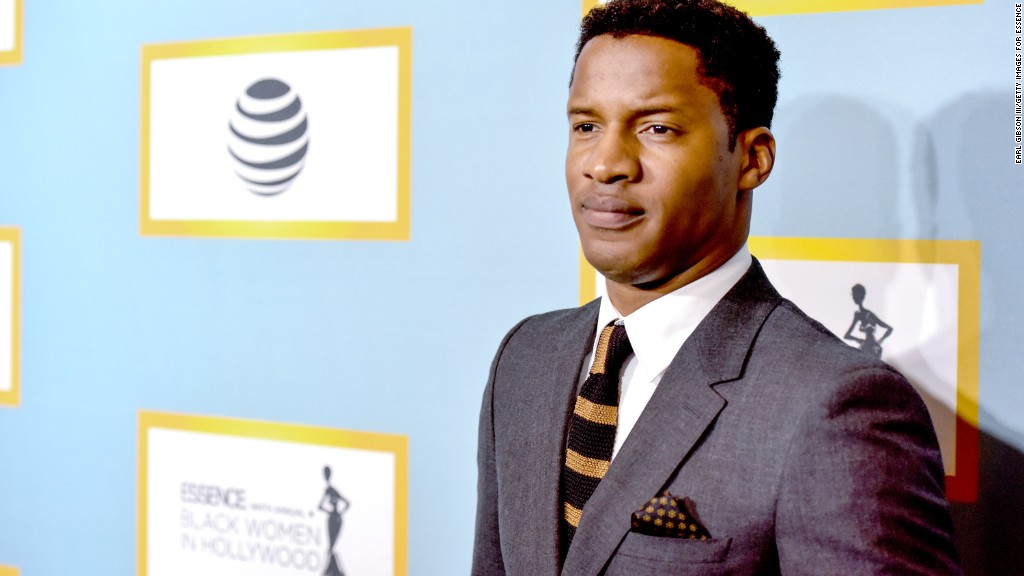 Nate Parker's "The Birth of a Nation" was supposed to be one of the most important movies of this year and next -- if not of the decade.
At Sundance, the screening was greeted with tears, an extended standing ovation and wins for the audience and jury prizes. Fox Searchlight snapped up the distribution rights for a record $17.5 million. There was going to be a companion curriculum, so that the movie could be taught in schools. And you could already count the statues -- Golden Globes, SAG Awards, Oscars -- that the film was bound to win.
But that was before the national media took notice of a disturbing part of Parker's past: as a college student in 1999, he and his Penn State roommate, Jean Celestin, were charged with rape. Parker was acquitted; Celestin, who co-wrote "Birth of a Nation," was convicted. (His conviction was later overturned on appeal.)
It was before sites began sharing links to court documents laying out a harrowing tale of what the accuser said happened, including what she called "an organized campaign" to harass her.
And it was before the revelation that their alleged victim had taken her own life in 2012, when she was just 30 years old. Her family has said she struggled after the event, and Variety reported that her death certificate said she suffered form "major depressive disorder with psychotic features, PTSD due to physical and sexual abuse, polysubstance abuse...."
Now, the fate of the movie -- the attention and distribution it was supposed to get, the accolades it was going to earn -- is up in the air. At the moment, it seems as if things may still proceed as they would have. On Wednesday, the organizers of the Toronto Film Festival, which helps to kick off Hollywood awards season, said they will still screen the film during their event in September.
But the movie was aimed exactly at the kind of people who might balk at supporting people with these kind of accusations lurking in their past. It's now a waiting game for all those with a stake in "Birth of a Nation" to see whether moviegoers and critics will be willing to separate the merits of the movie from its creators' histories.
As director, co-writer and star -- he plays Nat Turner, the man who famously led a slave rebellion in 1831 -- Parker has been the face of the movie.
Parker had previously used passionate language when talking about the importance of the project.
"If this film wins awards, but people see the film and behaviors don't change, than we have lost," Parker told an audience at the American Black Film Festival in June. "This must not be a film that comes and goes."
Related: 'Birth of a Nation' is more than just a film
Parker was just as emotional in a lengthy Facebook post Tuesday night, in which he acknowledged the death of his alleged victim and reflected on what he called "my indignant attitude and my heartfelt mission to prove my innocence."
Nate Parker 'devastated' over rape case
"I see now that I may not have shown enough empathy even as I fought to clear my name," Parker wrote. "Empathy for the young woman and empathy for the seriousness of the situation I put myself and others in."
Eric Schiffer, a reputation management expert who has not consulted Parker, told CNNMoney that Parker's acknowledgment could help the public to move beyond his past.
"There is an understanding that people can redeem themselves," Schiffer said. "You are not one decision in your life. You can change."
Sasha Stone, founder of AwardsDaily.com, said the lead time before "The Birth of a Nation" hits theaters in October could also help the film move past the controversy.
The movie and the filmmaker were breaking through at a time when there has been much discussion about the need for more diversity in Hollywood, she said.
"'Birth of a Nation' was looking like that perfect movie," Stone said. "It had as much buzz as I've ever seen a movie heading into the race. It seemed unstoppable."
That's no longer the case.
"I would say, if you ask me right now what I think, no, it won't get any sort of awards attention."
One person who will be voting with her dollars is Veronica Wells, author and culture editor for the black women's lifestyle site MadameNoire.com.
"Being cleared by this country's justice system isn't all that telling," Wells wrote in a piece headlined "There's No Way I Can Support Nate Parker's 'The Birth of a Nation.'" In it, she noted high profile cases in which the men who were charged went free, including George Zimmerman.
"And while the aforementioned people all posess the 'get-out-of-jail-free' card that is Whiteness, the same privilege is often extended to men, regardless of race, when it comes to rape cases," Wells wrote. "The crime is just not taken or prosecuted seriously."
"Birth of a Nation" is not without its supporters.
Wilson Morales, editor-in-chief of BlackFilm.com, wrote a guest column for The Hollywood Reporter in which he questioned why the story is surfacing now.
"The timing of this controversy seems questionable," Morales wrote. "It seems to me that whenever there's a film of importance that centers around the history and, specifically, the mistreatment of African Americans, the film and even those behind the camera are called into question. It happened with The Hurricane, which starred Denzel Washington; Ava DuVernay's Selma; and Steve McQueen's 12 Years a Slave, the only one that actually prevailed despite smear attempts, winning the best picture Oscar."
But not everyone sees it that way.
William H. Evans, editor-in-chief of BlackNerdProblems.com has written that his site will not be reviewing the film.
"Yes, Parker was acquitted and I don't believe in infinite punishment, but when he concludes his statements by saying, 'I have since moved on and been focusing on my family and writing career,' that simply isn't good enough," Evans said in his piece, which was published before Parker's Facebook post. "Saying you made some mistakes when you were in college doesn't exactly sum up sexually assaulting an unconscious woman with a co-conspirator, especially if you're never really willing to speak specifically to it ('made a lot of mistakes,' '17 years ago,' 'grew so much since then,' etc)."
Representatives for Parker didn't respond to a request for comment for this story.
CNNMoney's Sandra Gonzalez contributed to this report.