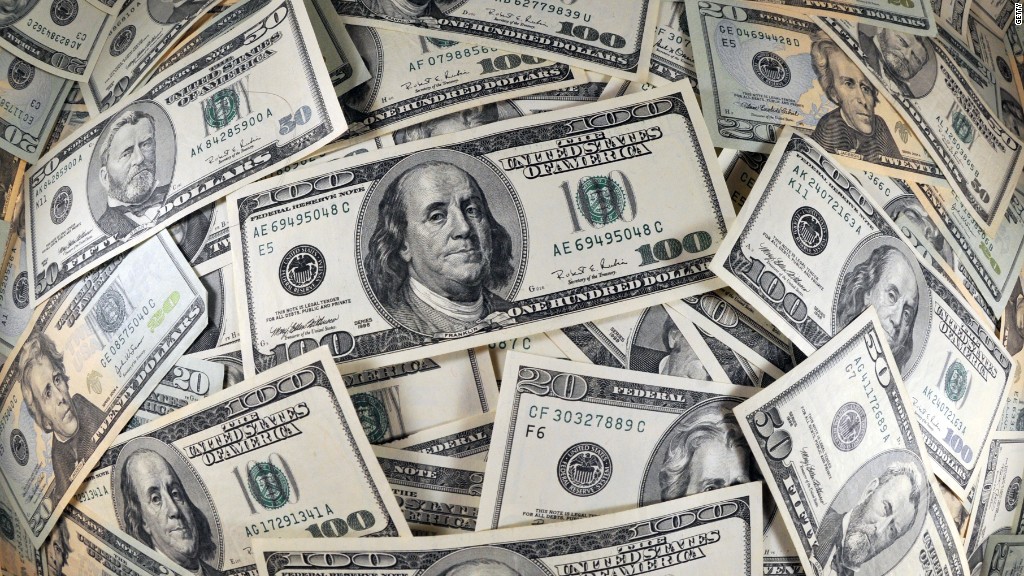 It's not what you think. Graduates with the most debt didn't necessarily go to the most expensive colleges.
About 60% of graduates left their school in 2015 with some debt, according to a report from LendEdu, a company that helps borrowers refinance their student loans. It's based on the most up-to-date data reported from the colleges themselves.
On average, the Class of 2015 borrowed $28,400. Someone with that much student debt will be paying about $288 a month for 10 years, assuming a standard repayment plan and a 4% interest rate.
But some grads left with a lot more.
Four-year colleges with the highest average debt per borrower
1. National University: $52,986
2. Grambling State University: $51,887
3. Charlotte Christian College and Theological Seminary: $50,033
4. Wesleyan College (Georgia): $48,460
5. Stevens Institute of Technology: $48,244
(Updated list. See editor's note below)
To be sure, some of these colleges are very expensive. Stevens Institute of Technology charges more than $60,000 a year for tuition, room and board. It does offer a significant amount of financial aid (nearly everyone receives some kind of scholarship from the school), but 75% of grads still took on debt to pay for the large bill.
Other schools on the list don't charge a huge amount for tuition. So, what gives?
Related: Would you get free tuition under Hillary Clinton?
Some of these schools don't give as much in the way of scholarships and grants (money you don't have to pay back). National University, a private, non-profit college in California, awards just 3% of its students this kind of financial aid, according to government stats, and a large majority of students are responsible for the full tab.
And others may offer significant aid, but attract a high percentage of low-income students. At Grambling State University in Louisiana, about 84% of students qualify for federal Pell Grants, which are awarded to low-income families. While that helps keep the costs down, their families are less likely to be able to cover the rest.
Four-year colleges with the lowest average debt per borrower
1. Dalton State College: $3,000
2. College of the Ozarks: $5,339
3. Davis College: $5,360
4. University of Arkansas for Medical Sciences: $7,000
5. Barclay College: $7,220
6. Berea College: $7,928
7. Blessing-Rieman College of Nursing: $8,321
8. Princeton University: $8,577
9. Alaska Pacific University: $8,922
10. Webb Institute: $10,000
Dalton State College, part of the public Georgia university system, charges very little for tuition. Full-time, in-state students paid $4,052 for tuition and another $7,083 to live on campus last year, according to government stats.
And the College of the Ozarks, a Christian liberal arts college in Missouri, awards scholarships that cover the full cost of tuition to every student in exchange for working on campus 15 hours a week for most weeks and two 40-hour weeks. Students are left to cover room and board, books, and other living costs.
Princeton, which charges $45,320 for tuition, also has a generous financial aid program. Since 2001, it started offering every student enough in scholarships and grants so that they could pay for tuition without taking on any debt. Other Ivy League schools have followed suit, and both Berea College in Kentucky and Webb Institute in New York have similar free-tuition programs.
How can you choose a college that won't put you in debt?
It's tricky because a lot of colleges are not completely transparent about who might be eligible for a merit-based scholarship. You won't know exactly what you've been awarded until you've been granted admission and received your financial aid letter from the school, usually in the spring. But you can try to estimate how much aid you might receive based on your financial need.
The best way to figure out how much college will cost you is to use the net price calculator that each school is required to post on their website. But the school may -- or may not -- offer students academic scholarships on top of that.
And remember, you won't be eligible for most financial aid unless you fill out the government form called the FAFSA.
Editor's Note: An earlier version of this story named Berklee College of Music and Molloy College as the top two schools where grads are most indebted. LendEdu now says both schools say they initially provided incorrect data to the survey. LendEdu has since changed its ranking. Three campuses at Everglades University were also in the top ten, and also said they submitted incorrect data. Everglades University did not submit new data and asked to be removed from the list entirely.