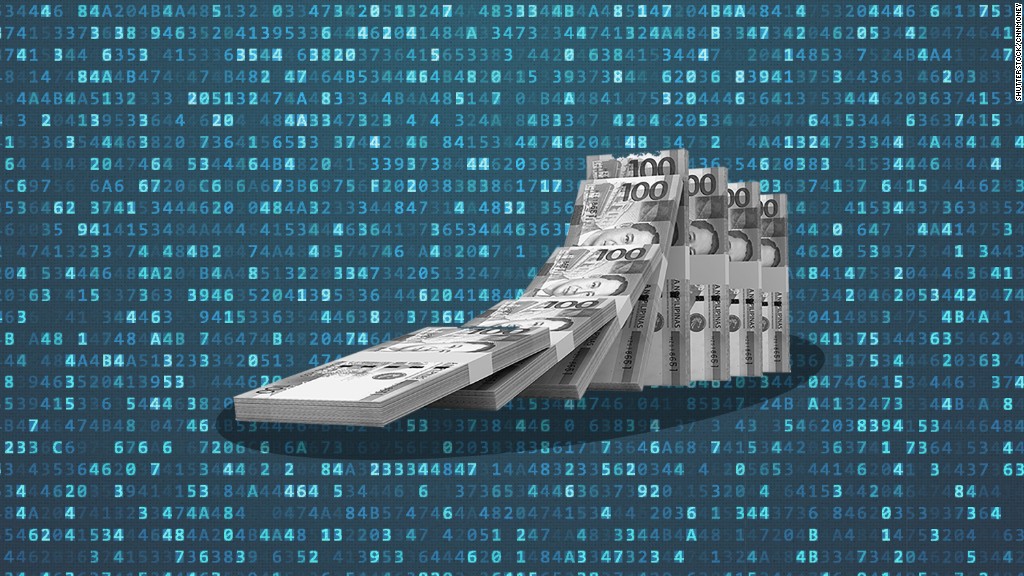 A former Deutsche Bank employee has turned down his share of a $16.5 million whistleblower award to protest a lack of punishment for the bank's top executives.
Eric Ben-Artzi, a former risk officer, is in line for the major payout after warning the U.S. Securities and Exchange Commission that Deutsche Bank (DB) had inflated the value of its portfolio of exotic credit derivatives during the financial crisis.
It was a good tip: In May 2015, the SEC charged the bank with filing misstated financial reports and failing to take into account billions of dollars in potential losses. Deutsche agreed to pay $55 million to settle the charges.
The SEC sometimes provides financial rewards to whistleblowers. In this case, Ben-Artzi and two colleagues are now in line for $16.5 million.
But the former banker, who is now vice president of risk analytics at BondIT, is angry that the fine was imposed on Deutsche's shareholders, and not the managers responsible for the scandal.
And he's not accepting his share of the reward money.
Related: The world's riskiest bank is in trouble
"Top executives retired with multimillion-dollar bonuses based on the misrepresentation of the bank's balance sheet," he wrote in an opinion piece for the Financial Times.
Meanwhile, rank-and-file employees were losing their jobs.
Ben-Artzi said a "revolving door" between the bank and the SEC helped top managers escape punishment.
"Top SEC lawyers had held senior posts at the bank, moving in and out of top positions at the regulator even as the investigations into malfeasance at Deutsche were ongoing," he wrote in the FT.
Ben-Artzi said that despite needing the money, he still won't accept the reward.
"I will not join the looting of the very people I was hired to protect," he wrote. "I never intended to turn a job in risk management into a crusade."
Related: Whistleblower wins $51 million in kickback and bribery case
The SEC has denied mishandling the case.
"We brought all of the charges supported by the evidence and the law, which were unanimously approved by the Commission," the agency said in a statement.
Deutsche Bank declined to comment for this story.
Ben-Artzi said that while he was rejecting the payment, his lawyers and ex-wife are still entitled to slice of the reward.