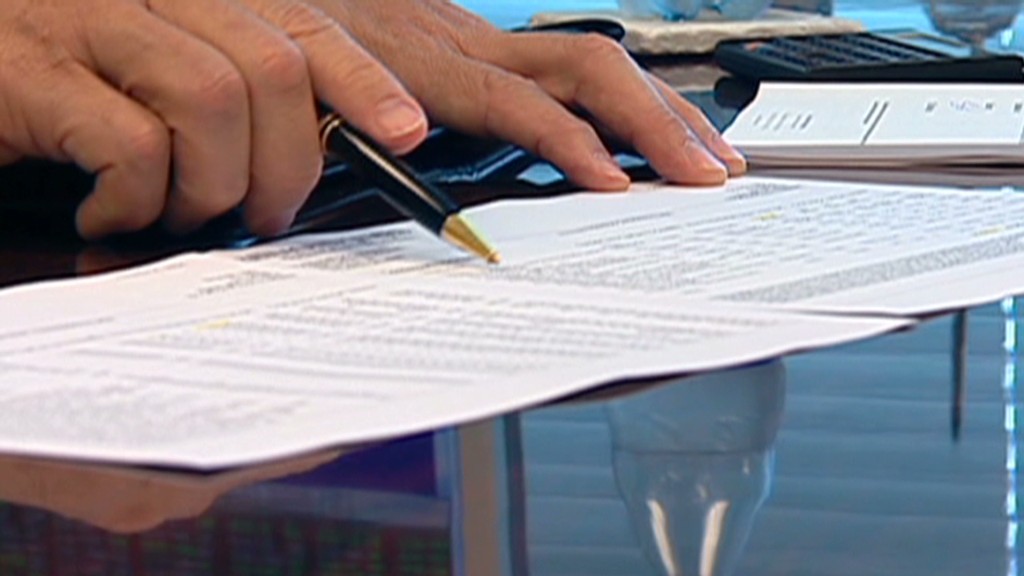 Another day, another 401(k) lawsuit.
Morgan Stanley was hit with a class action Friday, filed on behalf of 60,000 workers. The suit claims that the company mismanaged its own employees' retirement plans by offering poorly performing funds and charging excessive fees.
The suit also alleges that the company used the 401(k) plan as an opportunity to promote its own business and maximize profits at the expense of its employees.
It offered its own funds, without thoroughly investigating whether funds from other companies would be better for its employees, the lawsuit states. For example, the Morgan Stanley Institutional Small Cap Growth Fund IS Class performed worse than 99% of small cap growth funds in 2014, and worse than 95% of them in 2015.
That same fund carried a fee of .98%, which the suit compared to a similar fund from Vanguard that charges .07%.
Morgan Stanley (MS) declined to comment on Friday.
With more than $8 billion in assets, its plan is one of the largest 401(k) plans in the country and therefore should have "tremendous leverage" in being able to provide "superior" investment products and services, the lawsuits states.
It is seeking class action status on behalf of all plan participants from March 2010 through February 2016.
Related: MIT, NYU, Yale sued over retirement plan fees
Under the federal Employee Retirement Income Security Act (ERISA), companies that sponsor 401(k) plans have a "fiduciary responsibility" to act in the best interest of their employees.
"The case is of vital importance because today 401(k) retirement plans have become the primary tool for retirement planning and savings for millions of working Americans," the lawsuit states.
In the past week, a number of similar lawsuits have been filed against some top U.S. colleges and universities over alleged excessive fees charged to employees in their 401(k) and 403(b) retirement plans. At least eight were filed, including suits against Massachusetts Institute of Technology, New York University, Yale University, Duke University, Emory University, Johns Hopkins University, the University of Pennsylvania, and Vanderbilt University.