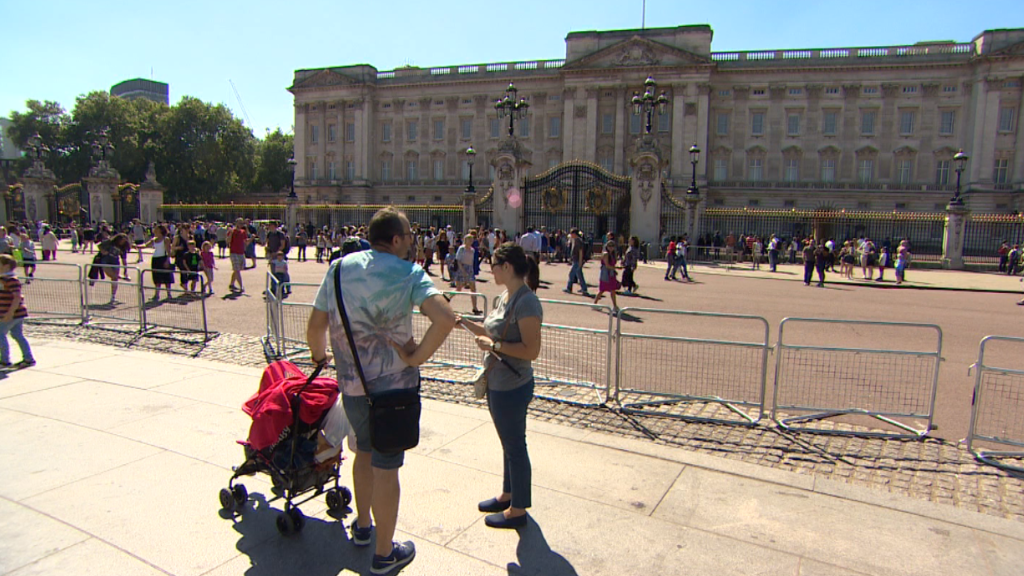 The start of 24-hour weekend service on London's Tube is set to boost the capital city's thriving night-time economy.
The annual economic benefit from "Night Tube" service is expected to peak at 77 million pounds ($101 million) within the next 15 years, and help create 2,200 new jobs, according to a new report by EY and business lobby, London First.
Extended hours should also help the city's night-time economy grow by about 15% to nearly 30 billion pounds ($39.5 million) a year by 2030.
The new service launches Friday on just two Tube lines -- Victoria and Central -- but three additional lines will follow in the autumn. Trains will run overnight on Fridays and Saturdays, but stations will close as usual on Sundays.
The start of 24-hour weekend service will help London catch up to other cities that already operate overnight, including New York and Berlin. Advocates say it will also counteract some of the business uncertainty created by Britain's decision to leave the European Union.
"At a time when the capital's growth is clouded by economic uncertainty, we need to use the 24-hour economy to create more opportunities, more jobs, and ultimately more revenue," said London First director, John Dickie.
Related: The best city for female entrepreneurs is...
Here's how the new service might play out for some businesses:
Restaurants, bars, theaters and clubs: London's famous West End theaters, along with its bars, pubs, clubs, restaurants and concert venues, are expected to flourish as customers have more time to eat, drink and revel.
The rush to get the last Tube ride home will be a thing of the past.
London's dining and entertainment sector employs close to 150,000 people in night-time jobs. These workers should expect to see hundreds of new colleagues join their ranks, according to EY's forecast.
Popular 24-hour London restaurant Duck and Waffle said the Night Tube is "a great business opportunity," noting that it's already booked solid on weekend nights.
"Once [the Night Tube] is rolled out over the course of the week, the restaurant may consider bringing in additional staff," it said.
British pub chain Greene King is hosting special late-night happy hours over the next few weeks to toast the new service.
"Tonight is a monumental occasion for London and we are celebrating alongside our customers," a spokesperson said in a statement.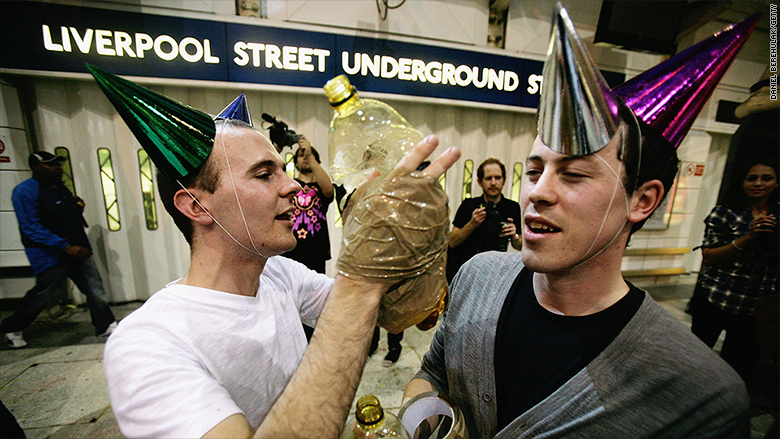 Cabs: London's famed black cabs might suffer as a result of the new operating hours, showing that not everyone will benefit.
"Whether you like it or not, you cannot get away from the fact that people will prefer the economy and the speed of the Tube," said Steve Garelick, a union official representing licensed London taxi drivers.
However, drivers in the suburbs could get a boost.
"Drivers may gravitate towards suburban areas because there's more business to be had there," he said.
Uber spokesman Harry Porter said he doesn't expect to see a decline in pick-ups. He said that passengers will likely take the Tube first, and then call Uber for the "last mile home."
Related: Uber sues over rules requiring London drivers to take English test
Health care: The health care sector employs just over 100,000 night-time workers in London and the new service could give them more commuting options.
However, some workers -- in health care and other sectors -- will no doubt be disappointed if employers revoke the paid car services sometimes offered to employees working overnight shifts.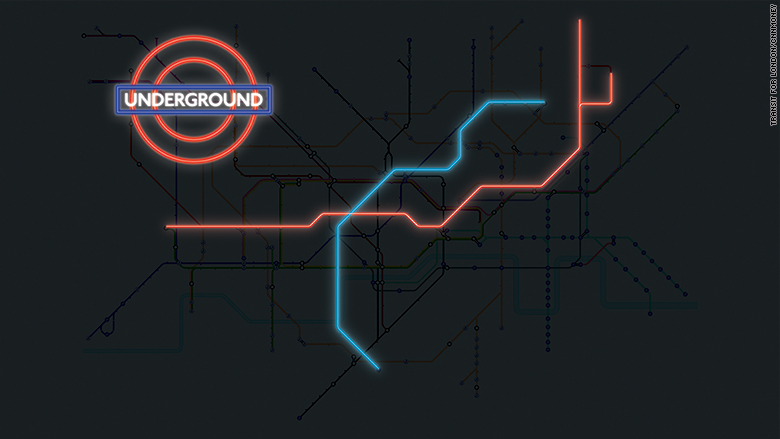 24-hour grocery stores: It wouldn't be a surprise to see more people picking up groceries in the middle of the night, which could benefit the popular grocery chain Tesco. It has a range of late-night and 24-hour grocery stores in central London.
Tesco said it was aware of the Night Tube changes but it didn't have immediate plans to alter its business operations. It said adjustments could be made to staffing and resources depending on how things unfold.