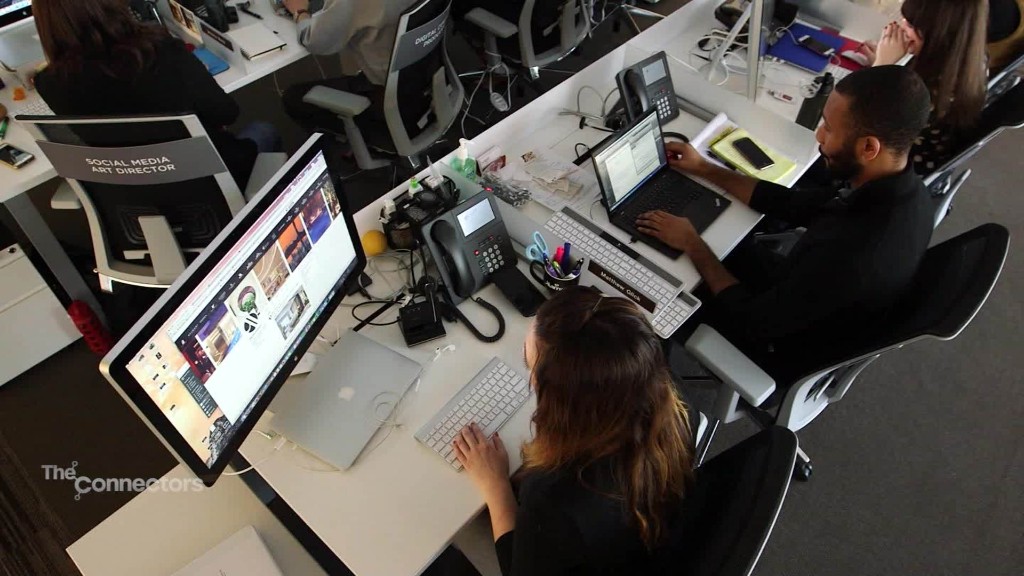 Film legend Robert De Niro is expanding his hospitality empire.
He just got the green light to open a luxury hotel in London's popular Covent Garden area in a bid to replicate the success he's had with his Greenwich Hotel in New York.
The Wellington Hotel, as it will be called, received planning permission from local London authorities this week. Construction is expected to start in early 2017 and will last for about two years.
The plans show an 83-room hotel, complete with a spa, a restaurant and a private members' club.
"This is one of the finest [plans] we have considered for Covent Garden in years," said local councillor, Robert Davis. "The design is of the highest quality and it fits the bill as a Covent Garden building that meshes the new with the old."
BD Hotels owner Ira Drukier is partnering with De Niro on the project, just as he did with the Greenwich Hotel. He refers to the star as "Bob."
Drukier told CNNMoney that the new hotel would have a similar homey feel to the 88-room New York operation. Rooms in the Greenwich Hotel start around $600 per night and some special rooms cost thousands.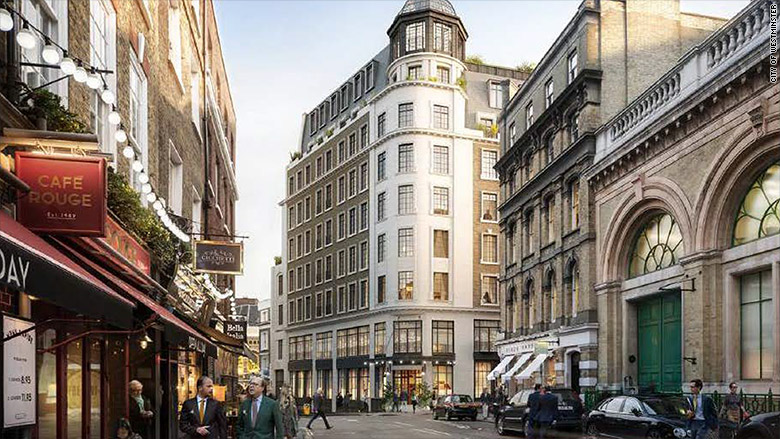 De Niro also co-founded Nobu Hospitality Group, alongside renowned chef Nobu Matsuhisa, which includes 32 restaurants and nine hotels.
Related: 21 hotels you didn't know were owned by celebrities
But De Niro's business ventures don't all go smoothly. The Nobu Hotel in Manila, which De Niro co-owns, was recently named the world's worst new luxury hotel by Luxury Travel Intelligence.
"There are disappointments at every turn and we [were] left underwhelmed and disenchanted," the organization said in its 2015 review.
But it's received mostly positive reviews on the website TripAdvisor.
De Niro's publicist did not immediately respond to a request for comment about the new London hotel.