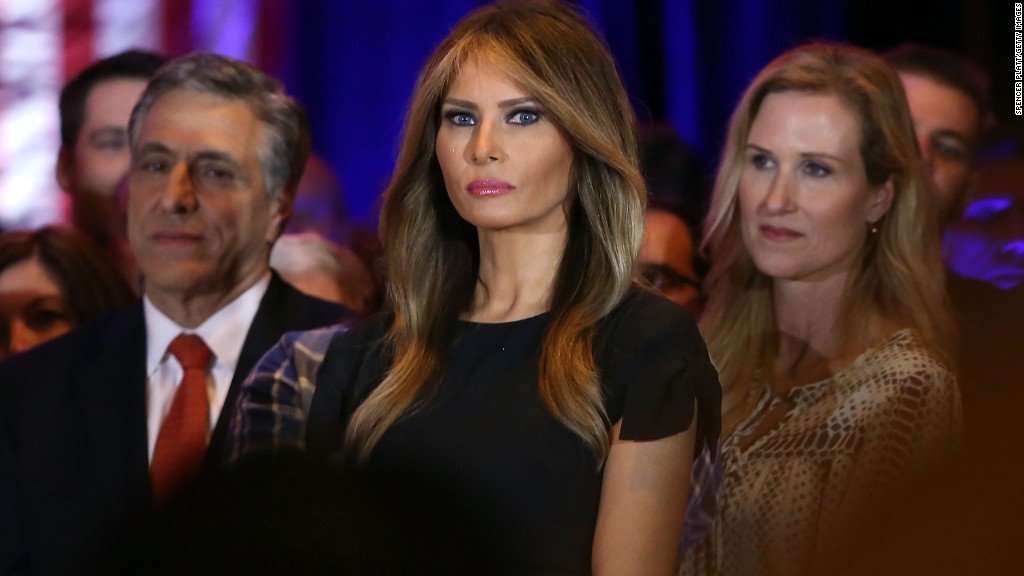 Melania Trump has threatened to sue The Daily Mail, Politico and at least eight other news outlets for defamation, her lawyer says.
Trump, the wife of the Republican presidential nominee, has placed The Daily Mail and other news organizations "on notice... for making false and defamatory statements about her supposedly having been an 'escort' in the 1990s," Charles Harder, a lawyer for Trump, said in a statement.
In addition, Harder said that he had put Politico on notice for "false and defamatory statements" regarding its reporting on Trump's immigration history. Politico confirmed that its reporters had been sent notices.
Related: Trump camp gets little cover from conservative media in plagiarism controversy
The notices come just three days after The Daily Mail, a UK publication, published a report citing a story in a Slovenian magazine that claimed a New York modeling agency that once represented Trump "also operated as an escort agency for wealthy clients." That report was then picked up or referenced by other news outlets.
The outlets that have been put on notice by Melania Trump include The Daily Mail, The Week (UK), Politico, Inquisitr, Tarpley, Before It's News, Liberal America, LawNewz, Winning Democrats and Bipartisan Report, Harder told CNNMoney.
Harder, who also represented Hulk Hogan in his successful defamation suit against Gawker Media, confirmed that the notices should be interpreted as a threat to sue.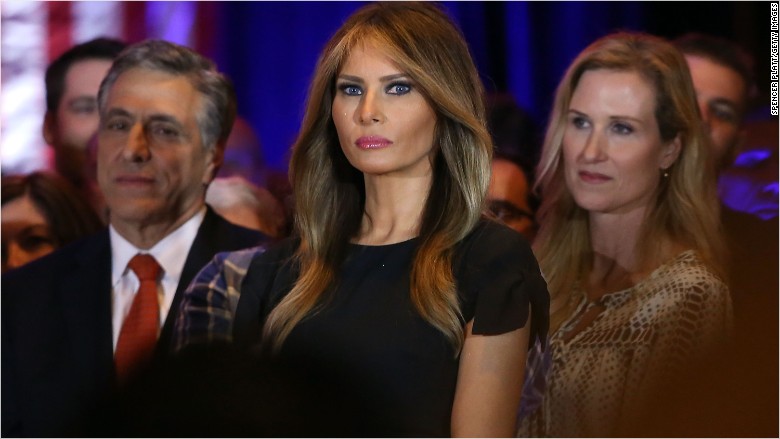 Until lawsuits are filed, however, the notices function as warnings to the accused parties to issue a correction or retraction.
"The 'on notice' practice is intended to give the [news outlets] a chance to retract the story and to remove it from their web site," said Richard Epstein, a fellow at Stanford's Hoover Institution and a professor at New York University and the University of Chicago.
On Monday, Inquisitr, Bipartisan Report and Liberal America published retractions, though the one posted by Liberal America was worded more as a taunting rebuke to Trump's request than an actual apology.
Related: Donald Trump rips into 'Morning Joe' and calls Mika 'neurotic'
The Daily Mail, The Week and Politico have not yet commented on the notices.
Legal experts say The Daily Mail and The Week (UK) are more vulnerable to defamation charges because they are based in the United Kingdom, where libel laws tend to favor the plaintiff: In the U.S. the burden is on Trump to prove the statement false, while in the UK the burden would be on the Daily Mail to prove it was true, legal experts said.
Editor's note: An earlier version of this article incorrectly reported, based on comments from Harder, that all of the outlets that had received legal notices had gotten them due to their having reported on Melania Trump's former modeling agency and claims regarding escorting. In fact, at least one received a legal notice related to reporting on other subjects.