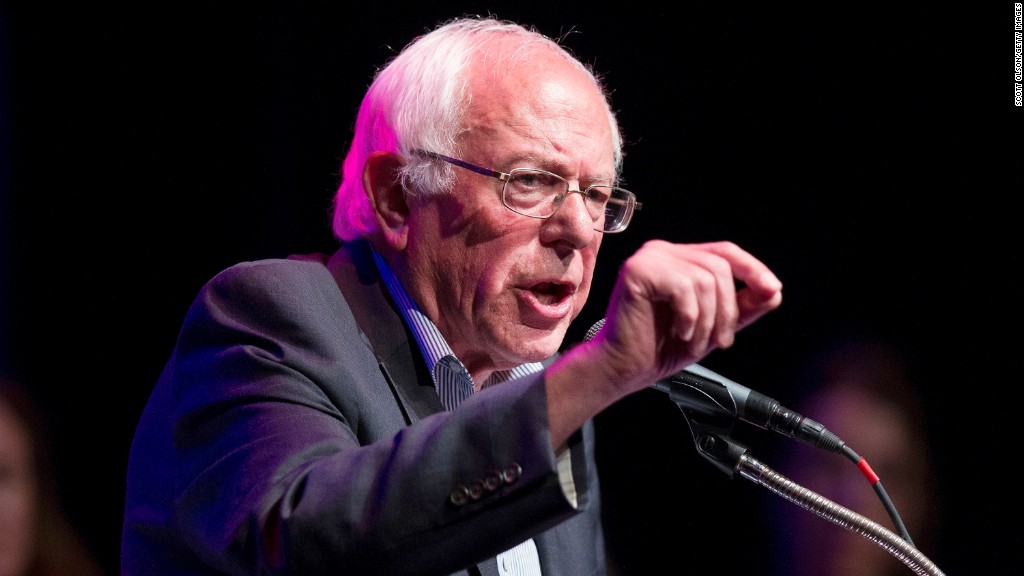 Senator Bernie Sanders has a message for Pfizer: Make your new prostate cancer drug cheaper.
Pfizer announced Monday plans to spend $14 billion to acquire Medivation, a San Francisco-based drug maker that developed a medication called Xtandi, which treats prostate cancer.
Sanders' qualm is that Xtandi costs "$129,000 -- 4 times more than in other countries."
And he called on the drug companies across the board to lower the price, saying a quarter of Americans cannot afford their medications and "the era of charging unconscionable prices must end."
He joined fellow lawmakers Lloyd Doggett and Peter Welch in March to call on the federal government to force Medivation to lower the price of Xtandi.
"Xtandi was developed at the University of California, Los Angeles, through taxpayer-supported research grants from the U.S. Army and NIH. The medication, which is sold by Japanese drug maker Astellas Pharma, has an average wholesale price in the U.S. of more than $129,000 annually. It is sold in Japan and Sweden for $39,000 and in Canada for $30,000," the lawmakers wrote in a press release.
The wholesale price is the amount that drugmakers charge hospitals and pharmacies. Insured consumers typically pay far less, but critics argue the inflated prices contribute to making the overall healthcare system more expensive.
Pfizer declined to respond to a request for information on the price of Xtandi. Medivation did not respond to a request for comment.
Pharmaceutical companies often argue inflated drug prices are necessary for covering the cost of researching and developing new drugs -- which is often a lengthily and expensive process.
Sanders -- along with a wide variety of politicians and activists -- have argued pharmaceutical makers are actually price gouging, or inflating the price of a drug in order to boost profits.
The issue also took center stage back when Sanders was battling Hillary Clinton for the Democratic presidential nomination. Martin Shkreli, the former CEO of Turing Pharmaceuticals, elicited ire from Clinton and Sanders when he hiked the price of a drug 4,000% overnight.