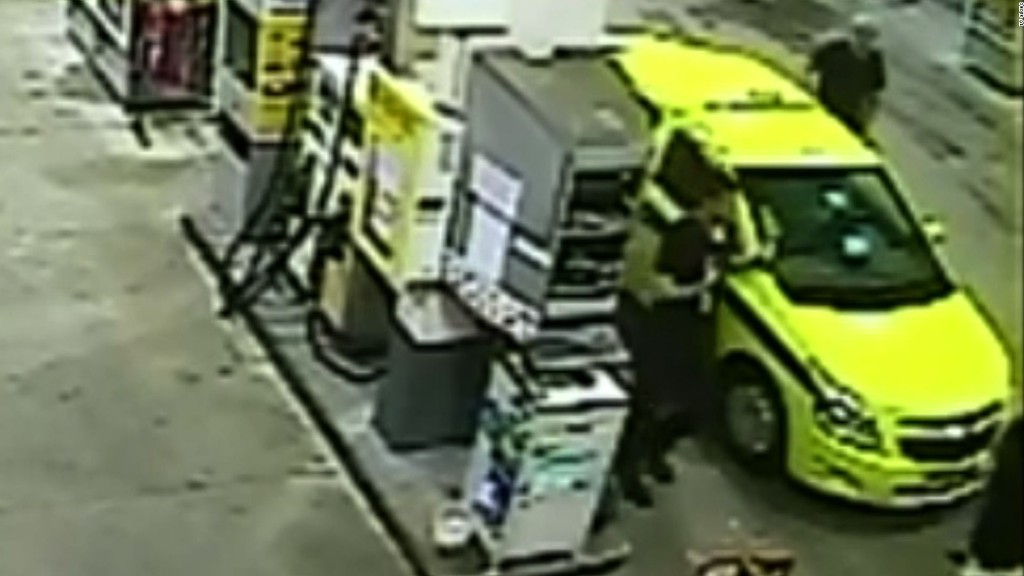 The Olympics party in Rio de Janeiro is over.
With festivities and distractions largely gone, Brazil faces a long uphill battle to resurrect its economy that's deep in recession.
Its political crisis will be back on the spotlight again soon: President Dilma Rousseff faces an impeachment trial that starts on August 25. Rousseff was suspended for six months after Brazil's senate voted to begin the impeachment process in May.
Her vice president and now bitter rival, Michel Temer, took over as interim president. It's upon him to reestablish the public's faith in the government after an unprecedented corruption scandal at Brazil's state-run oil company, Petrobras.
"The road ahead for [Temer] is a very steep hill," says Paulo Sotero, director of the Brazil Institute in Washington D.C. "He first has to gain legitimacy and show Brazilians that he can get the economy out of the hole that it was put in."
Related: Ryan Lochte's Olympic apology tour
Brazil is in the midst of its longest recession since the 1930s and over 11.6 million people are unemployed. Between April and June the unemployment rate in Brazil was 11.3%, up from 8.3% a year ago.
Given that bleak picture, experts say Rousseff has next to no chance of returning to office.
She was accused of messing around with the country's fiscal budget to make it look rosier than it was shortly before her re-election in October 2014. Rousseff has called the impeachment process a "coup" against her. Some of her accusers in Congress have been involved in the Petrobras scandal, accused of accepting bribes.
Related: You can buy gear from the Rio Olympics
Temer, her replacement, hasn't had a smooth ride at the helm either.
Three of his cabinet ministers have resigned over allegations of ties to the Petrobras scandal. Temer's own approval rating -- at 14% -- is about the same as Rousseff's at the time she stepped down, according to Datafolha, a Brazilian polling agency.
Experts contend that Temer must convince Congress to pass at least one unpopular measure: putting a ceiling on government spending, which ballooned under Rousseff and her popular predecessor, Luiz Inacio Lula da Silva.
Hopes that Temer will right the economic ship have sparked optimism among the country's investors. Brazil's Bovespa stock exchange is up 36% so far this year, the most of any major world market.
The stock market rally has been "driven by expectations that a new administration could be more inclined to embrace the measures and structural reforms needed to rebalance the economy," says Alberto Ramos, head of Latin America research at Goldman Sachs.
Related: Mario steal the show at Rio Olympics closing
There are also some early signs that the economy, the largest in Latin America, is starting to turn around. Consumer confidence recently turned up a bit after a sharp decline, its currency made gains against the dollar and the IMF upped its forecast for Brazil slightly.
But it's still deep into a recession, and experts say the Olympics won't provide much of a boost. Even with all visitors to see the Olympics, Brazil's tourism industry is forecast to shrink this year. The World Travel & Tourism Council predicts that visitor numbers will drop by 1.6% compared to last year.
"There's some pretty clear sign that the economy is bottoming out," says Neil Shearing, emerging markets economist at Capital Economics. But "I don't think Brazilian households are going to feel the full fruits of this recovery at least in the short term."