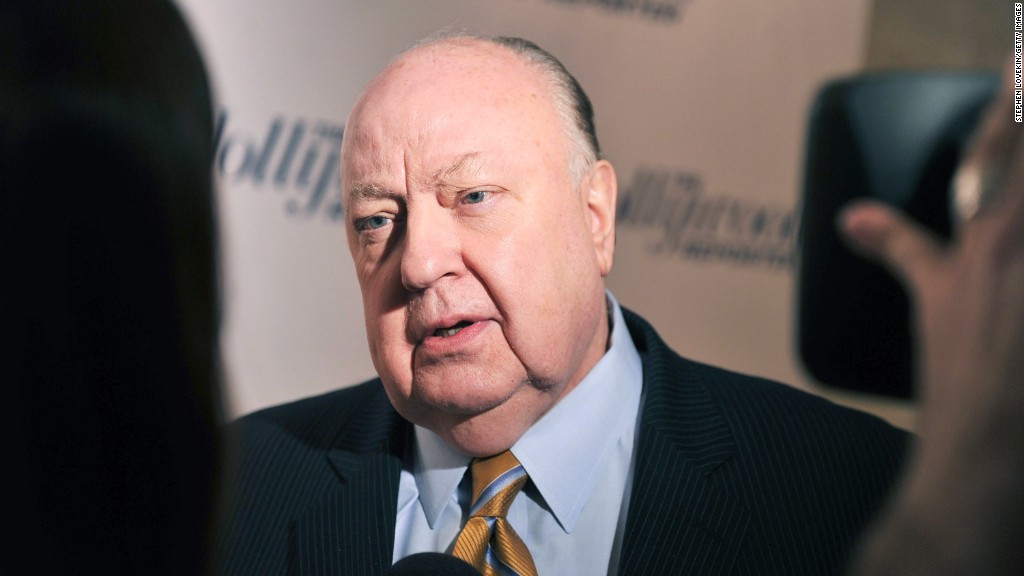 Former Fox News host Andrea Tantaros filed a lawsuit on Monday alleging that she was sexually harassed by former network chief Roger Ailes and host Bill O'Reilly.
The suit, which describes Fox News as a misogynistic, sex-fueled cult, also alleges that newly appointed Fox News co-president Bill Shine encouraged her to drop her harassment claims.
"Fox News masquerades as a defender of traditional family values, but behind the scenes, it operates like a sex-fueled, Playboy Mansion-like cult, steeped in intimidation, indecency and misogyny," Tantaros claims in the lawsuit, first obtained by The New York Times.
Tantaros' suit comes nearly seven weeks after former Fox News host Gretchen Carlson accused Ailes of sexual harassment, prompting at least 20 women to come forward with their own stories of harassment at the hands of Ailes. Ailes has denied all the allegations.
Related: Fox News staff feared Roger Ailes was monitoring them
It also comes after a months-long dispute between Tantaros and Fox News regarding the termination of her employment at the network. Fox News has claimed that Tantaros invented sexual harassment claims when in fact she was in breach of contract for publishing a book without approval. Tantaros's lawyers have accused Fox News of using the book as an excuse for her termination.
Tantaros's specific charges against Ailes echo those of other accusers who have come forward in recent weeks. In one instance, she says, Ailes invited her into his office and told her to turn around so he could "get a good look" at her. When she refused, the suit states, she was moved off the well-rated 5 p.m. show to a lower-rated midday show.
Related: Rupert Murdoch names Ailes' successors at embattled Fox
After several such interactions, Tantaros says she met with Shine about her complaints. Shine told her she needed "to let this one go," according to the lawsuit. Shine, who could not immediately be reached, told the Times that Tantaros never approached him with any harassment claims about Ailes.
Tantaros also claims that she was also subject to unwanted advances by O'Reilly, one of the network's most popular primetime hosts.
"Ailes did not act alone," the lawsuit states. "He may have been the primary culprit, but his actions were condoned by his most senior lieutenants, who engaged in a concerted effort to silence Tantaros by threats, humiliation and retaliation."
Fox News has declined to comment on the allegations due to pending litigation.