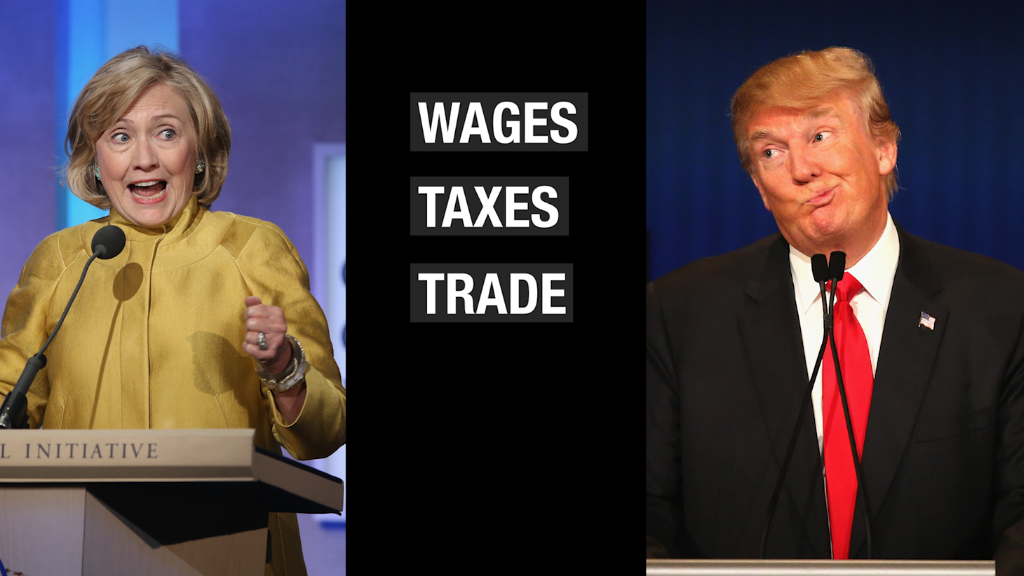 Tim Cook will mark his five-year anniversary as the CEO of Apple by doing something that his predecessor Steve Jobs typically avoided: hosting a fundraiser for a presidential candidate.
On Wednesday, Cook and Lisa Jackson, Apple's (AAPL) head of environmental initiatives, will host an event in California to raise money for Hillary Clinton's presidential campaign. Those invited have reportedly been asked to contribute as much as $50,000.
Cook is just the latest in a growing list of tech executives and venture capitalists working to raise big money to help Clinton beat Donald Trump, who has repeatedly attacked tech companies and opposes the industry on key issues like immigration and trade.
Salesforce (CRM) CEO Marc Benioff, Google (GOOG) CFO Ruth Porat, Zynga (ZNGA) chairman Mark Pincus, Napster founder Sean Parker, SolarCity (SCTY) CEO (and Elon Musk's cousin) Lyndon Rive and LinkedIn (LNKD) founder Reid Hoffman have all contributed or raised at least $100,000 for Clinton's bid.
That's according to a lengthy list of top fundraisers, dubbed "Hillblazers," put out by the campaign.
The list also includes tech investors like Brook Byers, a founding partner of Kleiner Perkins, and Chamath Palihapitiya, an early Facebook (FB) exec.
Even Laurene Powell Jobs, the widow of Apple's late apolitical founder, is there.
Trump's campaign has yet to release a comparable list of bundlers, but broader data on campaign contributions for this election shows a wide gap in the tech industry's financial support.
"Clinton has raised far more than Trump from the tech industry -- around $4 million, compared to just a tiny fraction of that for Trump," says Sheila Krumholz, executive director at the Center for Responsive Politics (CRP), which tracks money in politics.
How much is a "tiny fraction" of tech funding? Just shy of $200,000.
Related: Obama's staff is taking over Silicon Valley
Chris Sacca, an early investor in Twitter (TWTR), Instagram and Uber and one of the Hillblazers, ticked off a long list of reasons why Trump has turned off the tech industry and business in general.
They include, in no particular order: Trump's threatening to default on U.S. debt; Trump pledging to pull out of international trade deals; Trump's plans to make it harder for companies to hire foreign workers; and Trump repeatedly denying the science behind climate change.
"The list is so long, I have no doubt I am leaving out another half dozen reasons for why his support in the tech and entrepreneurial community hovers within reaching distance of zero percent," Sacca wrote in an email to CNNMoney. "But the takeaway is clear: a Donald Trump presidency would be bad for business."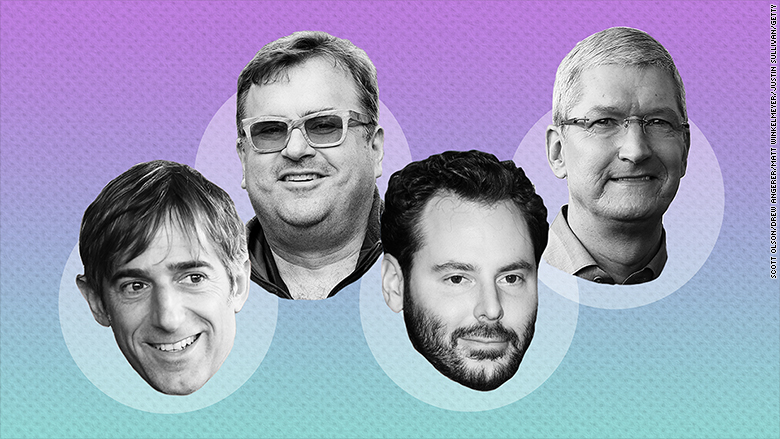 Data from Crowdpac released in early June found that just 52 tech industry workers had made political contributions to Trump, while more than 2,000 gave money to Clinton. (Bernie Sanders beat both with more than 33,000 donors in the industry.)
That gaping disparity is particularly clear when looking at contributions from employees at specific tech companies.
At Apple, for example, employees gave $156,893 to Clinton's campaign through the end of June, according to CRP's data. By comparison, Trump's campaign received just $665 from the group.
Related: Wired makes first ever endorsement of Hillary Clinton
Cook has personally given $2,700 to Paul Ryan, the Republican Speaker of the House, and hosted a fundraiser for him -- but has done nothing for Trump, who called for a boycott of Apple products.
"There's not much momentum for Trump. Silicon Valley knows the difference between disruption and destruction," says Tucker Bounds, a former Facebook communications director and staffer for John McCain's 2008 presidential campaign.
"The disparity between this election and those past for the GOP nominee in the Valley is unmistakable," says Bounds, who now runs Sidewire, an app for chatting with experts about the day's news.
In 2012, President Obama raised more than $12 million from the tech industry, narrowly beating out the $10 million and change raised by his opponent Mitt Romney, according to CRP.
"[Clinton] has her work cut out for her to match Obama's $12 million haul in 2012, or even Romney's $10 million," says Krumholz. "Then again, a single megadonor to her super PAC could accomplish that."
Trump, on the other hand, may have no chance to catch up in this particular race.