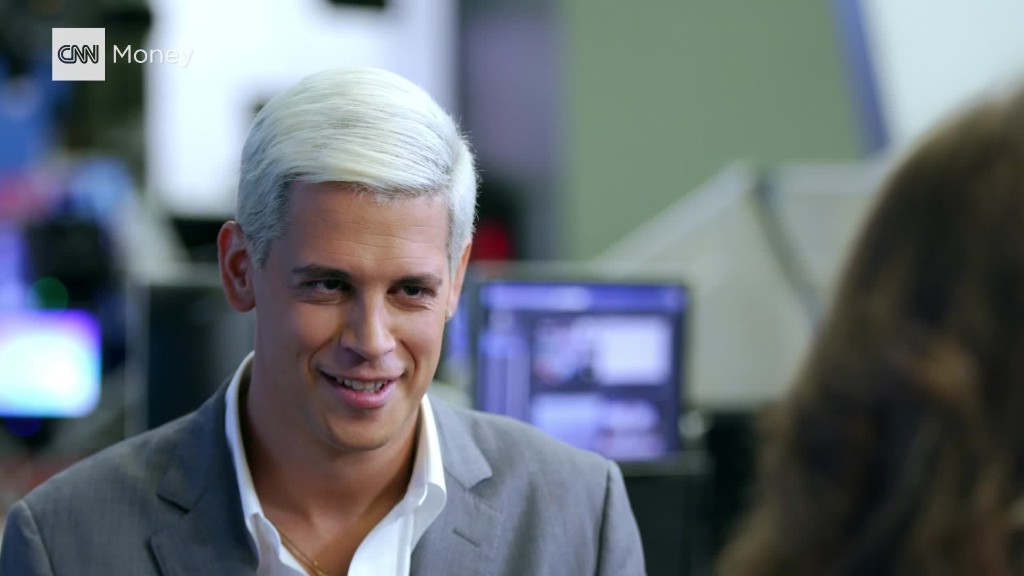 Twitter continues to be a breeding ground for people to hurl racist, ugly comments at strangers.
The target this time is a plus-size model.
Michelle Marie, whose handle is @ChocCurvesModel, is tweeting from the @Ireland Twitter account this week. The account is curated by a different host each week to showcase various voices from Ireland and around the world.
Marie, who lives in Ireland, said she is half Guyanese, one quarter Jamaican and one quarter "white British."
And it wasn't long before she was bombarded by offensive tweets because of her looks.
One user, @genophilia, said it was "insulting" to have her represent Ireland, tweeting at her to "return to your ancestral lands." The user's account -- as well as the accounts of several other users who tweeted inappropriate remarks at Marie -- has since been suspended by Twitter.
When asked for comment, Twitter directed CNNMoney to its content policy page.
"I have experienced racism, sexism, fatphobia, and homophobia to a degree I have never known," tweeted Marie, who is a mother and blogger.
"I had no idea that my mere presence and a few tweets would result in an epic race row *sigh*," she wrote.
Marie did not immediately respond to requests for comment.
The comments began shortly after Marie took over @Ireland and continued throughout Monday and Tuesday. Meanwhile, Marie continued to post.
Related: Strangers trolling you on social media are on the rise
Twitter has been caught in the middle of a contentious debate over hate speech. Some believe Twitter hasn't done enough to stop users who bully and harass others on the platform. The other side argues that Twitter should remain neutral and not try to police speech.
In July, Twitter suspended the provocative journalist Milo Yiannopoulos after his high-profile at comedian and actress Leslie Jones.
BuzzFeed recently claimed Twitter favored free speech over effective harassment policies. It reported that Twitter was able to block offensive tweets during a Q&A with President Obama, suggesting the company had a double standard on harassment.
Twitter (TWTR) CEO Dick Costolo dismissed Buzzfeed's claim as "total nonsense and laughably false." He said it "shows a lack of understanding of the very basics of how trust and safety works at Twitter. Sensationalist nonsense."
The company has repeatedly said it is working to solve the problem.