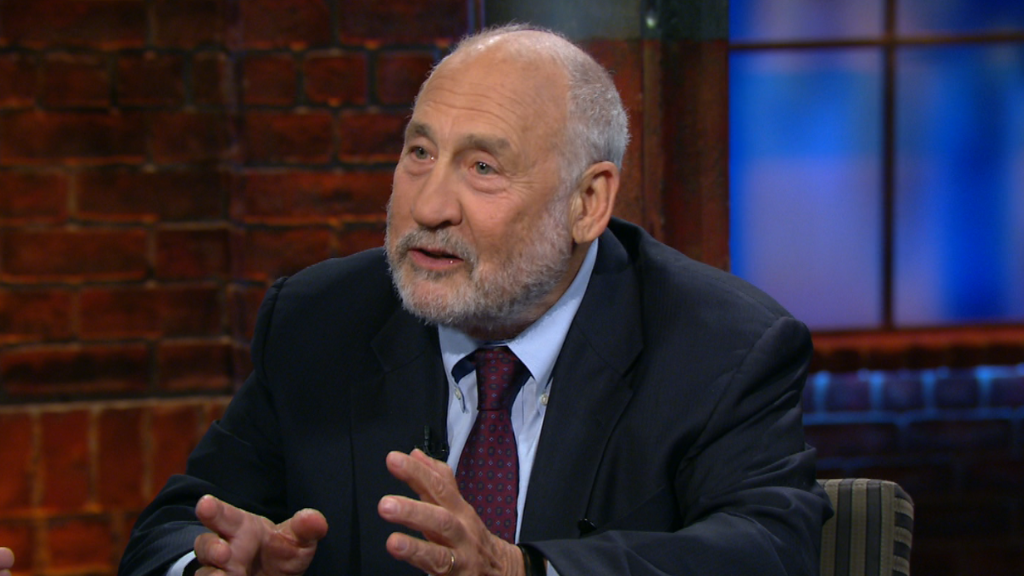 One year ago today investors panicked and the Dow dropped nearly 1,100 points right after the opening bell.
Thankfully, things are much quieter in the markets right now -- and key indexes are trading near record highs.
Even so, this is no time for investors to be complacent.
Here are the four things you need to know before the opening bell rings in New York:
1. Italian quake: A deadly earthquake rocked central Italy overnight. An unknown number of people are trapped beneath rubble and at least 21 have died, according to CNN affiliate Rai.
The quake seemed to subdue the mood in early European trading, but most regional indexes are now moving higher, and Italy's main market is trading up 0.5%. Insurance firm Generali has fully recovered after taking a 1% hit.
Asian markets are mixed as they close out the day. U.S. stock futures are little changed.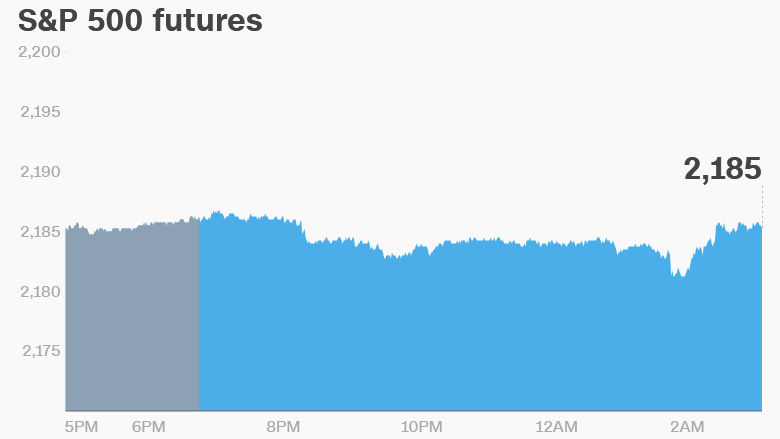 2. Stocks to watch -- WPP, Intuit, Tesla: Shares in advertising group WPP (WPPGY) shot up to their highest levels ever in London trading, surging by just over 5% as investors cheered the company's earnings. WPP also trades on the Nasdaq in New York.
Intuit (INTU) shares are falling by about 5% in extended trading as investors reacted with disappointment to its earnings.
Tesla (TSLA) stock could see higher-than-normal volumes Wednesday after it unveiled a new battery that it says will allow its Model S to go from 0 to 60 mph in 2.5 seconds, making it the fastest production car in the world.
Related: Domino's Pizza a huge hit among Millennials
3. Earnings and economics: Clothing retailer Express (EXPR) will post quarterly results ahead of the open.
Another group of retailers -- including Calvin Klein parent PVH (PVH), Williams-Sonoma (WSM) and Guess (GES) -- along with HP (HPQ) will report after the market closes.
As for economic reports, the U.S. National Association of Realtors will release fresh July data on existing homes sales at 10 a.m. ET.
The U.S. Energy Information Administration is reporting weekly crude oil inventory data at 10:30 a.m.
This report can have a big influence on the direction of oil prices if there's more or less inventory than expected. Currently, oil prices are slipping by about 1.5% to trade just below $47.50 per barrel.
Related: The U.S. economy's biggest problem now
4. Tuesday market recap: It was a relatively quiet trading day on Tuesday. Stocks rose sharply at the open but then pared back their gains throughout the rest of the day.
The Dow Jones industrial average finished the day with a 0.1% gain, while the S&P 500 added 0.2% and the Nasdaq posted a 0.3% rise.