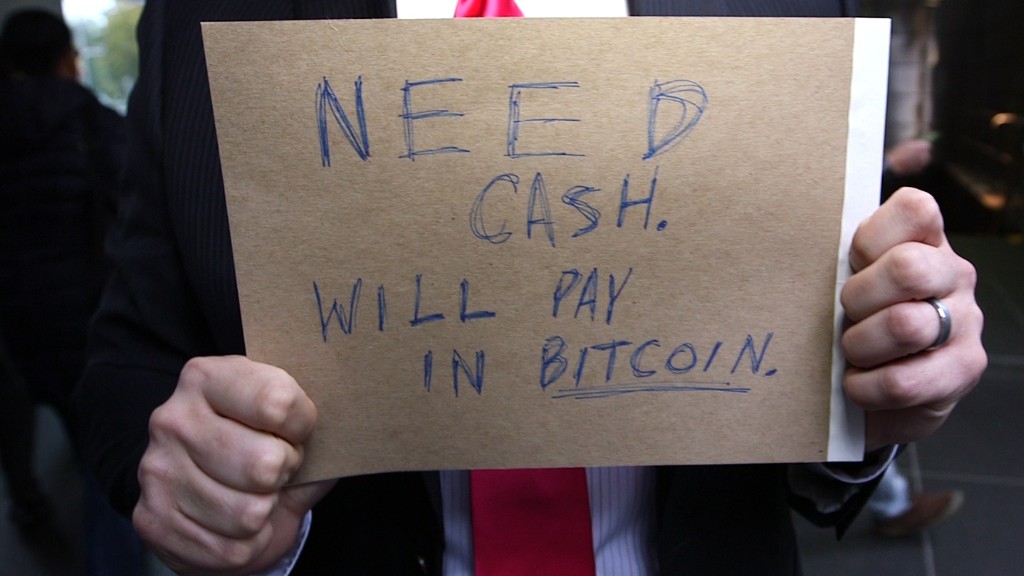 A group of big banks led by
UBS

(UBS) is planning its own version of digital cash, using blockchain, the technology underpinning Bitcoin.

The Swiss bank said on Wednesday it has teamed up with Deutsche Bank (DB), Spanish Santander bank, investment giant BNY Mellon, and market operator ICAP to launch what they call the "Utility Settlement Coin."

They are planning to use the digital cash to settle financial trades using blockchain, avoiding clearing houses and settlement intermediaries.

The group is tapping into a technology that could save the industry a lot of money. Banks and other financial institutions fork out between $65 billion and $80 billion a year to clear and settle transactions.

It would also make the whole process faster, as financial transactions currently take days to settle through clearing houses. Using blockchain could allow for transactions to be settled in near real time, according to UBS.

Global banks and large financial institutions have been trying to figure out how to use blockchain in a way that would be efficient and safe.

Related: Australian computer scientist claims he created Bitcoin

Unlike Bitcoin, the USC is not a new currency bypassing the central banks, UBS said.

The bank said the idea is that each USC coin is backed directly by cash sitting in a central bank and is equivalent to one dollar, pound or other currency in which the transaction is made.

The digital coin is representing real money in the transaction and spending it is equivalent to spending its real world cash equivalent.

"Cash is a leg to almost every trade, so this project is key to unlocking the benefits that the industry can gain from distributed automation technology in clearing, settlement and collateral management," said Robert Sams, founder and CEO of Clearmatics, the tech company that developed the concept with UBS.

Related: Bitcoin exchange customers lose 36% of their money after hack

The banks are now trying to get the regulators on board to ensure their technology could be used widely in the future.

"The aim is to make this a core part of the financial markets ... it has been brewing for some time," Sams said.

Blockchain, the technology underpinning digital currencies, is based on a public record of transactions. Each transaction between two parties, or a "block," is acknowledged and verified by the whole network of users and added to the chain.

The blockchain acts like a bank ledger and its transparency makes it very difficult to tamper with the data. There's another advantage to the process -- by using the peer to peer verification system, blockchain doesn't need to rely on central banks.