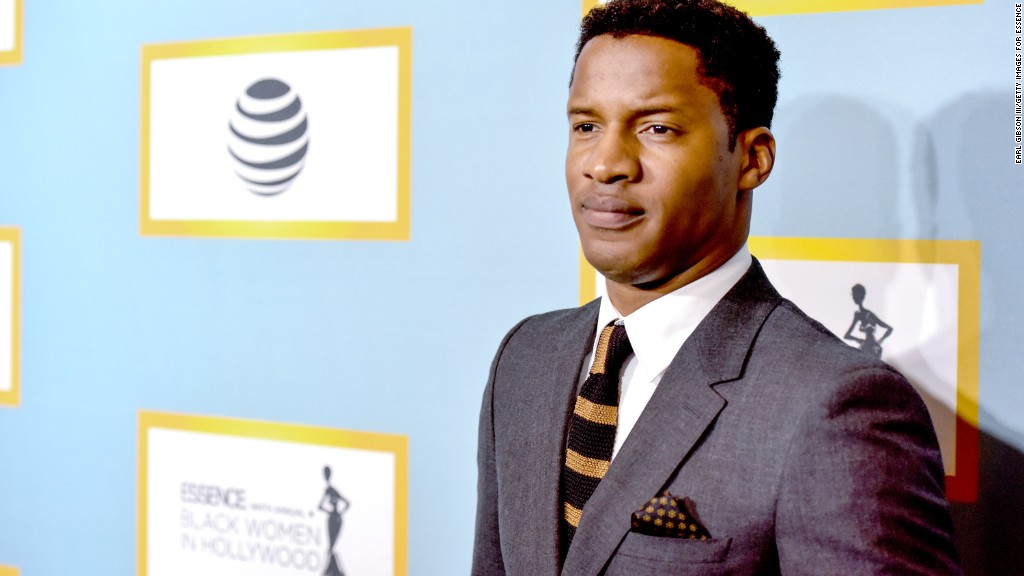 The president of the Academy of Motion Picture Arts and Sciences wants the public to judge "The Birth of a Nation" as a film and not by its director's personal history.
"People need to see the movie and judge the movie," Cheryl Boone Isaacs told TMZ during an ambush airport interview Thursday.
Asked her thoughts on how the controversy over Parker's past trial and acquittal for rape is impacting the film's reception, Isaacs, who has not seen the movie, said she sees the two as mutually exclusive.
"That's one issue. That's his personal issue and then there's the issue of the movie," she said. "And with the issue of the movie, the important thing is for people to see it and enjoy the film, be impressed by the film, and I think that is what is very important."
Isaacs' statement comes just a few days after the American Film Institute canceled plans to hold a screening of the film and a Q&A with Parker.
Press screenings of the movie began in Los Angeles this week. The test to see whether the film's impact will outweigh Parker's past is now underway.
Parker and his co-writer on the film, Jean Celestin were charged with rape in 1999 while they were students at Penn State University. Parker was acquitted. Celestin was convicted, but it was later overturned on appeal.
Conversation about Parker's personal history hit a fevered pitch in recent weeks following a report from Variety that revealed the woman who accused Parker of rape committed suicide in 2012.
Parker said he was "devastated" by the news in a lengthy note posted to Facebook last week.
"The Birth of a Nation" debuted in January to excellent early reviews at Sundance. The film was quickly picked up for distribution by Fox Searchlight for a record $17.5 million.
Oscar buzz has since taken a back seat to conversations about the allegations Parker once faced, however.
The negative attention now stands to possibly upset the movie's hopes for accolades.
RELATED: Will rape story kill 'Birth of a Nation?'
The studio has said it will move forward with plans to highlight "The Birth of a Nation" at the upcoming Toronto Film Festival and send Parker on a media tour. Sasha Stone, founder of AwardsDaily.com, told CNN last week this move could be a play to earn back its investment.
"I don't think that they're planning on winning any Oscars or even going into the Oscar race at all," she said. "I think it's more about making the film some money more than anything."
The true impact of the controversy on the movie's awards chances will take some time to see, she added.
"They have a movie they have to sell that's a really good movie, that a lot of people say is an important movie, and they're hoping they can find an audience for it of people who won't be protesting outside with signs against the studio or against the film," she said. "And certainly the Oscar voters are not going to want to go anywhere near anything like that."
Academy voters have historically been what Stone called "controversy averse."
"The tiniest bit of controversy will keep a film out," she said.
But why then have Woody Allen and Roman Polanski -- who've both faced allegations of sexual assault -- not been impacted? That's simple, said Stone. Up-and-comer Parker isn't yet established or "in the club."
"A Roman Polanski or a Woody Allen, they were known to these people," she said. "They're willing to give them the benefit of the doubt, but they won't do that with Nate Parker."
"The Birth of a Nation" opens in theaters October 7.