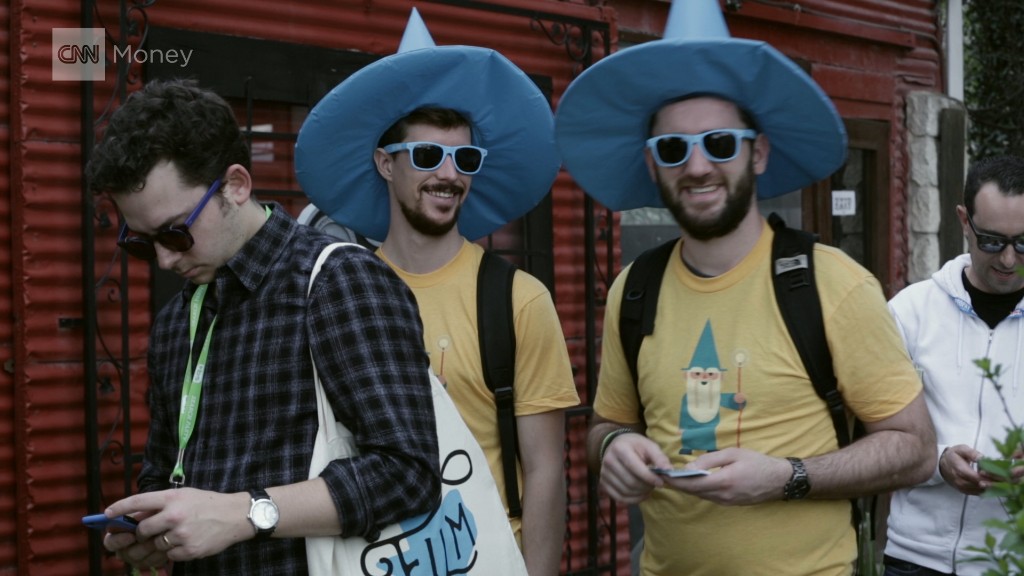 Southwest pilots may finally get the wage hike they've been demanding.
After four years of negotiations, the Southwest Airlines Pilots' Association said Monday that the union has reached an "agreement in principle" with the airline that would give raises to about 8,000 pilots.
The deal would give pilots a "compensation package that is market rate compared to Delta, United, and American," according to the union, as well as retroactive pay raises back to 2013.
Related: Airline workers are getting huge pay raises
The union has said the average pay for the captains and first officers at Southwest is currently about $180,000 a year.
An email sent to Southwest pilots from the union said they would get a signing bonus of up to 11% of their pay to make up for three years without pay increases. They are also due to get an immediate 15% raise effective on October 1, and 3% annual raises each of the next four years. Combine those five raises will increase their base pay by 29.4%.
The union had been seeking wage hikes totaling 32% through 2019.
The union has argued that "executives have enjoyed nearly 50% in average raises, and shareholders have enjoyed nearly $6 billion in stock buybacks, while Southwest pilot wages have been stagnant since 2011 and are well behind industry standard wages."
"[O]ur negotiators were able to bring back an agreement worthy of review and discussion by our board of directors," union president Jon Weaks said in a statement.
Related: Delta pilots, seeking 37% raise, picket headquarters
Monday's tentative deal comes after pilots picketed last week at Dallas Love Field airport, which serves as a hub for Southwest.
"The negotiating teams were able to reach an agreement that balances the needs of our Pilots and the Company," Southwest COO Mike Van de Ven said in a statement.
But it's not a done deal -- the two sides still have to hash out the details of the contract over the next few days. The union's board will meet to review the offer in mid-September, and then the terms must be voted on by the union's members. That won't happen earlier than November.