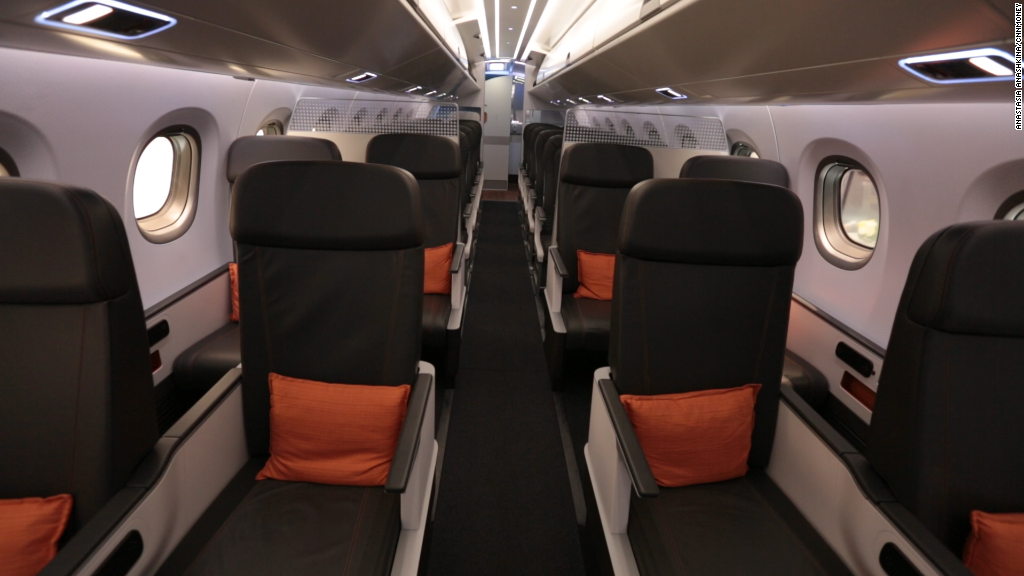 China has set up a new state-owned aviation firm to help meet one its top tech goals: building a world-class aircraft engine.
The new company, the Aero Engine Corp. of China (AECC), will be responsible for the research, development and manufacturing of aircraft engines and gas turbines, according to Chinese state media. The company has 50 billion yuan ($7.5 billion) in registered capital, and already boasts 96,000 employees.
The new firm is part of China's drive to become a global aviation player. Its establishment has been hailed a "strategic move" by President Xi Jinping, according to written remarks published by state media, and will help China's military reduce its reliance on foreign-made engines.
China has long struggled to build its own jet engines, and boosting its capabilities has been a priority as the country seeks to increase its military clout. Beijing's most recent five-year development plan identifies domestic development and production of engines and planes as a major goal.
But it's a difficult area to master, and China has generally relied heavily on technology from abroad. Over the past four years, engines accounted for 30% of all its imports, according to the Stockholm International Peace Research Institute.
The ARJ21, a Chinese commercial jet that started flying in June, uses engines produced by General Electric (GE).
Even the C919, a commercial airliner that China is developing in the hope of rivaling Boeing (BA), is using engines made by a U.S. and French joint venture.
Related: Why China wants U.S. military jet engines
In June, the U.S. convicted a woman in a Florida court of conspiring to evade export laws by illegally acquiring and sending fighter jet engines and drones to China, according to the U.S. Department of Justice.
Prosecutors said the woman was working with an associate in China to buy and export engines made by Pratt & Whitney and General Electric, which are found in a range of top U.S. military aircraft, including the F-35, F-22 and F-16 fighter jets.