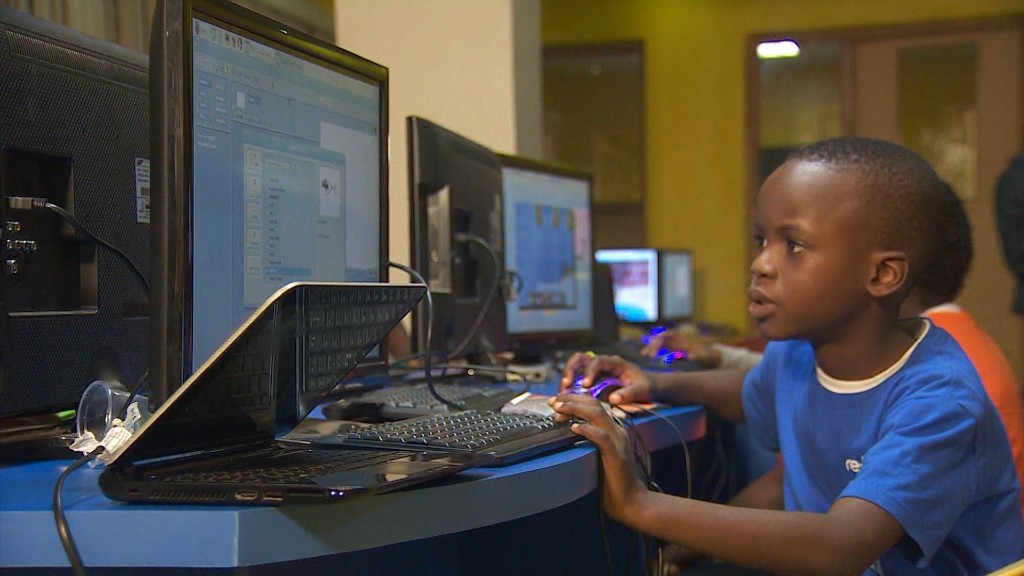 Mark Zuckerberg is getting serious about adding new "friends" in Africa.
The Facebook founder visited Sub-Saharan Africa for the first time on Tuesday, touching down in Lagos, Nigeria. He met with local businesses and developers in an effort to understand how Facebook (FB) could "better support tech development and entrepreneurship across Africa," the company said in a statement.
His visit included a trip to a Yaba, known as the Silicon Valley of Nigeria, where he toured a coding camp for kids and met with about 50 local startup founders and developers at CcHub, a local innovation center.
Zuckerberg told CNN: "There's so much energy and so much potential here. I just want to walk around and meet folks."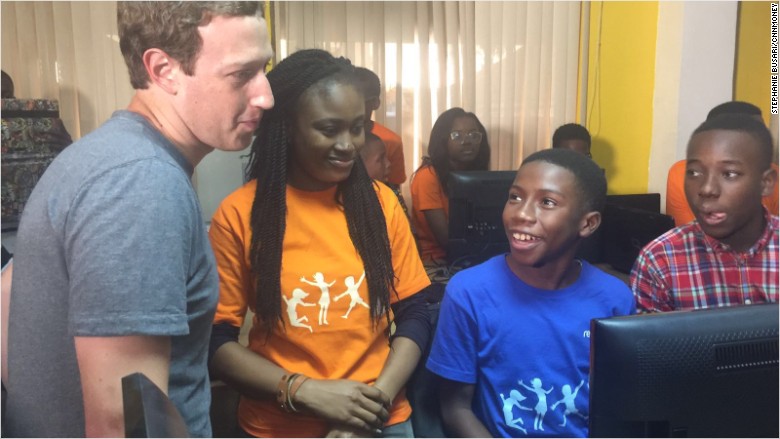 As Zuckerberg walked down the street, he drew loud cheers from passersby.
Zuckerberg has been increasingly involved in African initiatives this year.
In June, his foundation -- the Chan Zuckerberg Initiative -- made a multi-million dollar investment in Andela, a two-year-old startup that trains African software developers and gives them full-time roles at international companies. Andela works out of headquarters in Lagos and Nairobi, Kenya -- so Zuck paid a visit to the Lagos office too.
Andela's director Seni Sulyman said it was a thrill to welcome Zuckerberg.
"Mark's visit demonstrates to all Nigerian developers and entrepreneurs that they've caught the attention of the tech world, and they are capable of succeeding on a truly global level," Sulyman said in a written statement.
Related: Zuckerberg gives Pope Francis a drone
Zuckerberg has also put his weight behind an initiative called "Free Basics," which provides free Internet access to cellphone users in under-served countries, including Zambia, Tanzania and Kenya.
It runs in more than 20 African countries and recently launched in Nigeria.
The "Free Basics" app -- which is run by Facebook's Internet.org unit -- allows cellphone users to access certain types of information related to areas like health care and employment.
However, the app is not without controversy. India's telecoms regulator blocked the service in February, saying providers must charge the same price for all content.
Critics have also argued that the program violates the central tenets of net neutrality, which stipulate that all Internet content and users should be treated equally. Cherry-picking free content isn't considered fair or right, according to the critics.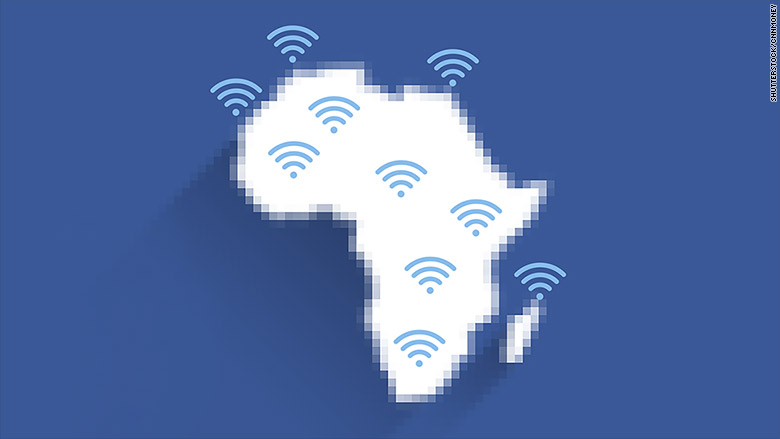 Late last year, Zuckerberg and his wife Dr. Priscilla Chan publicly pledged to donate billions of Facebook shares to fund projects and charities that advance human potential and promote equality though their Chan Zuckerberg Initiative.