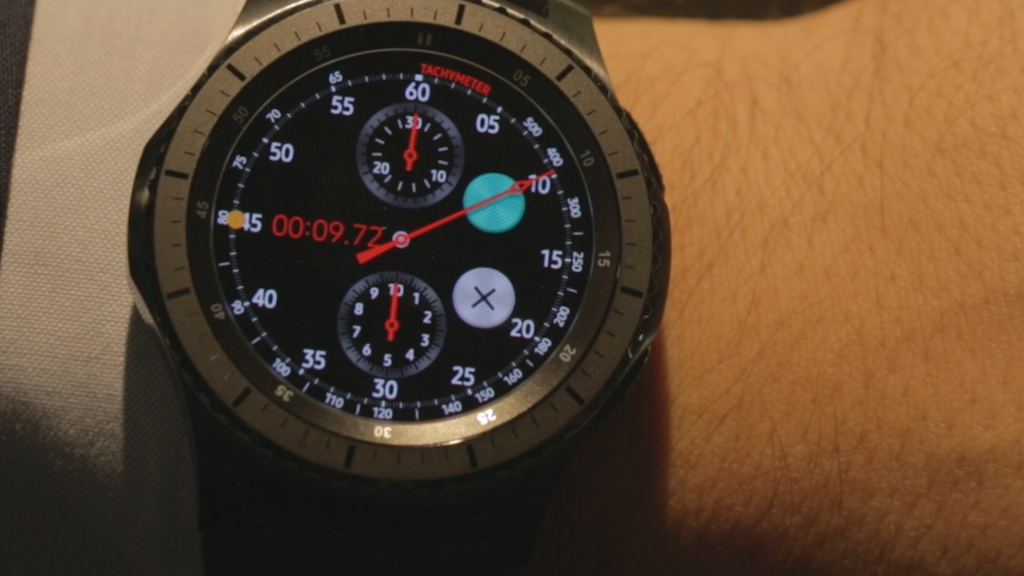 Samsung is toughening up its line of wearables with the new Gear S3.
The company unveiled its latest smartwatch on Wednesday at IFA 2016, Europe's annual gadget convention.
The Gear S3 is the company's follow-up device to the sleek Gear S2 model, which CNNMoney has called one of the best smartwatches we've tried to date.
Now, Samsung (SSNLF) is branching out with three outdoors-friendly versions of the S3: the Classic, and the Frontier, which comes in two choices -- an LTE connected model and standard Bluetooth connection only model.
Compared to its predecessor, the latest model is noticeably bigger at almost 2 inches (46mm) in diameter, up from 42mm.
The bulk comes with a bevy of new upgrades for added ruggedness and flair. But the Gear S3 isn't meant to replace the S2. Instead, Samsung is looking to keep both in its product line -- last year's model toward people who prefer a sleeker style.
With its latest addition, Samsung has a lot more options for consumers, which may be more appealing approach compared to the one-style-fits-all Apple Watch.
Here's a closer look at the Gear S3:
Three options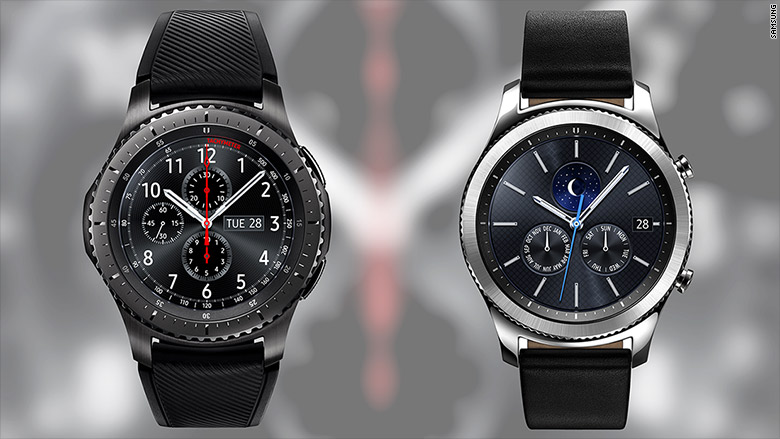 While the Classic design has a stainless steel finish, the Frontier style is more rugged looking. The latter is available with two connectivity options: one that pairs with a phone over Bluetooth and another that works with an LTE subscription, so you can make phone calls and stream music directly to the device.
Samsung has not yet announced pricing or availability. However, the Gear S2 ($300) will still get updates and be sold in stores.
Durability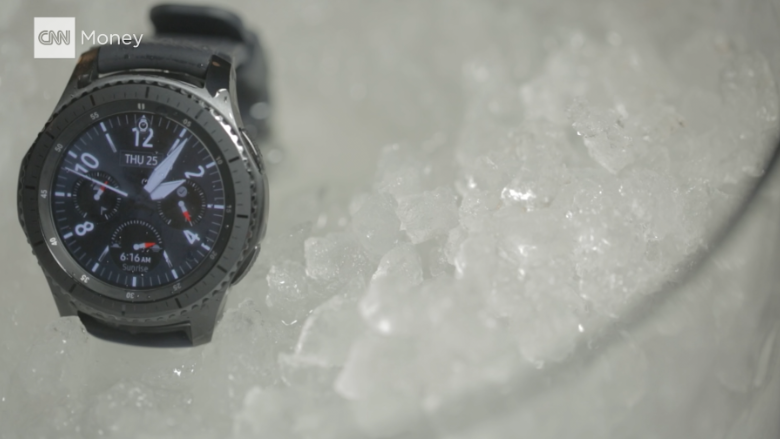 The Gear S3 can handle the elements. To start, it's waterproof up to 5-feet deep for about a half an hour. It'll ward off scratches too, thanks to its Corning Gorilla Glass display. And for the extremists among us, the device can handle very hot and cold temperatures.
In fact, to prove its durability during a product preview event last week, Samsung placed its watch under a heat lamp for hours, with temperatures reaching more than 120 degrees. Meanwhile, another Gear S3 sat in a cold water bath with dry ice at 27 degrees. Samsung says it can handle temperatures well below 0.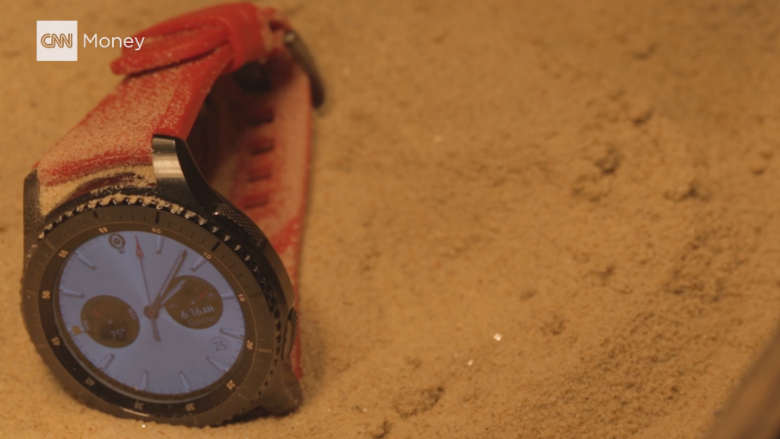 The battery life received a nice upgrade, too: the Gear S3 lasts about three to four days on a charge and kicks into a power saving mode when it hits 15%.
Design
Samsung spent a lot of time working on the design of the S3, and enlisted Swiss watchmaker Yvan Arpa and industrial designer Arik Levy to help. The results of the collaboration are evident in details like the small lines that indicate where the hour hands are positioned, also known as the index markers on the bezel. This makes it look more like a traditional analog watch.
It also comes with a special set of digital watch faces that pair with matching straps.
Related: Fitbit unveils two new fitness trackers -- including one you can take in the pool
When the Gear S3 launches, there will be thousands of digital watch faces to choose from, as well as ones that users can create themselves.
The smart design approach goes beyond the physical aesthetic, too. The ability for the screen to dim in low-light settings make it easier to see in dark environments and adds a sense of refinement.
Loaded features
Overall, the Gear S3 is stacked with features to make the experience easy and intuitive for users. For example, all three versions of the Gear S3 have built-in speakers, making it possible to hear notifications and use audio controls.
The devices also come with Samsung Pay, so you can leave your wallet at home if you're headed out for a quick jog. There's also a solid SOS safety feature that lets you send for help in case of an emergency, similar to what's already available on the Apple Watch.
Samsung has once again made a smartwatch that stands out from the competition, but its appeal may be limited to those who want all the extreme features in a large, slightly bulky device.