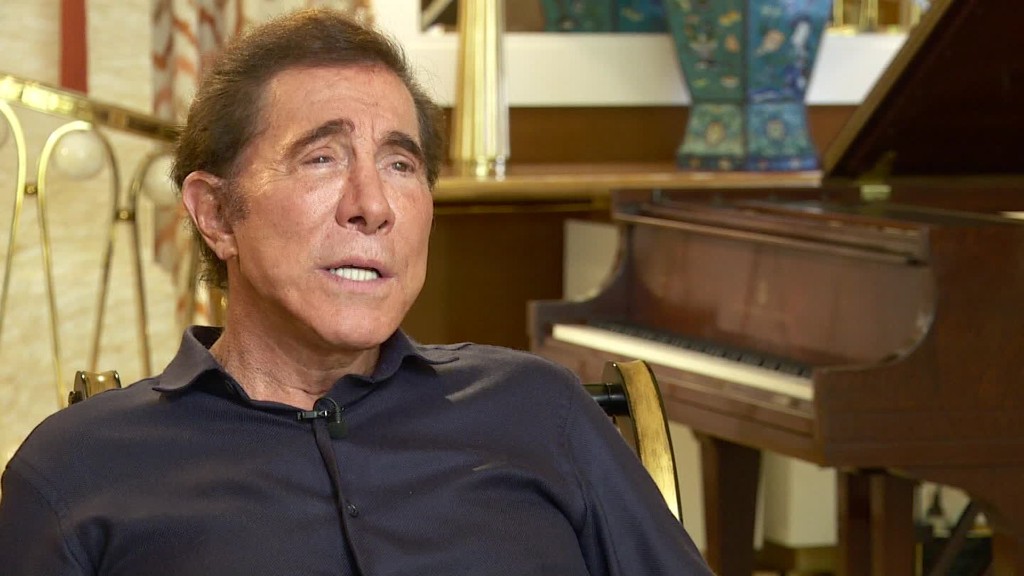 Is Macau's epic gambling slump finally coming to an end?
Gaming revenues in the Chinese territory increased by 1.1% in August compared to the previous year, snapping a 26-month losing streak that has hurt the city's casino industry and slammed its economy.
Casino stocks surged higher on the positive news. Major casinos trading in Hong Kong including Wynn Macau (WYNMF), Sands China (SCHYY), Galaxy and SJM Holdings all posted increases of 6% to 8% as of market close.
Macau is the only place in China where gambling is legal, and strong demand turned its casino industry into a $45 billion colossus by 2013, roughly seven times bigger than Las Vegas.
But the special administrative region's economy has taken a major hit from China's anti-corruption campaign.
After President Xi Jinping took power, China cracked down on the junket operators that recruit VIP gamblers. Beijing also reduced the amount of time mainland Chinese were allowed to stay in the city, and limited the number of gaming tables.
Macau's gaming revenues tumbled 34% last year to a five-year low, according to government data, and its economy shrank by a whopping 20%. Even housing prices declined.
Related: Macau: Inside the economy that shrank 20% last year
About 60% of Macau's economy depends on the casino industry, and another 11% on related sectors like shops, hotels and restaurants, Ricardo Siu, a business and economics professor at the University of Macau, told CNNMoney in March.
With VIP gamblers deterred from Macau, it may be years before the city recovers. The hope is that the number of mid-level gamblers will increase enough to offset at least some of the fall in revenue from high-rollers.
There are some other bright spots: Wynn just opened a new casino after sinking nearly $5 billion into the project. Sands China is also slated to open a new $2.7 billion project -- The Parisian Macao.
Related: Nevada casinos hit by massive losses
Still, gaming revenues for 2016 are still 9.1% lower than where they were at the same point last year.
Casinos have also tried to branch out with family-friendly shows. Tourism booths offer free pamphlets to Macau's art museums and historic sites. But selling the city as a family vacation destination is proving to be an uphill battle.