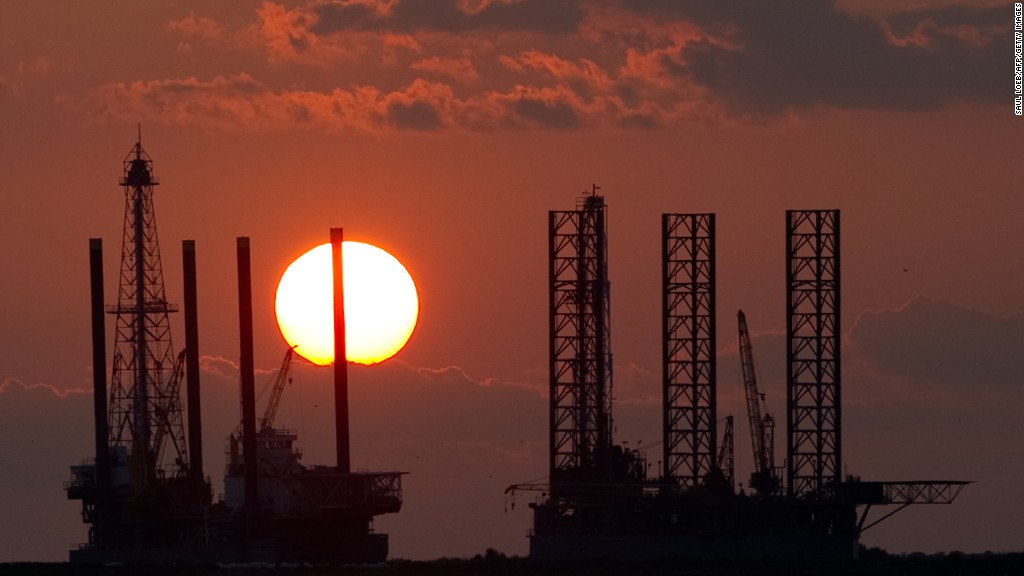 Five months before Saturday's 5.6 magnitude temblor in central Oklahoma, government scientists warned that oil and natural gas drilling had made a wide swath of the country more susceptible to earthquakes.
The U.S. Geological Survey, in a March report on "induced earthquakes," said as many as 7.9 million people in parts of Kansas, Colorado, New Mexico, Texas, Oklahoma and Arkansas now face the same earthquake risks as those in California.
The report found that oil and gas drilling activity, particularly practices like hydraulic fracturing or fracking, is at issue.
Saturday's earthquake spurred state regulators in Oklahoma to order 37 disposal wells, which are used by frackers, to shut down over a 725-square mile area.
The Environmental Protection Agency is also assessing the region, Oklahoma Governor Mary Fallin said.
Fracking is used by oil and gas producers to extract oil from the ground -- and it's behind the massive boom in U.S. oil production. Fracking is a far more efficient drilling technique, but it's also controversial.
Related: U.S. has more untapped oil than Saudi Arabia or Russia
The quake that struck Saturday is at least the second of its size to affect central Oklahoma since 2011.
Governor Fallin said six buildings on the Pawnee Nation reservation were left "uninhabitable" and emergency responders found a "variety of damage."
The USGS report from March indicated there's reason to believe there may be more, less docile quakes ahead.
"This research also shows that much more of the nation faces a significant chance of having damaging earthquakes over the next year," USGS official Mark Petersen said.
Fracking has drawn ire from environmental groups who point to the risk of water contamination and depletion.
The American Petroleum Institute, the trade group that represents oil producers, did not immediately respond to CNNMoney's request for comment on Saturday.
API has in the past tried to cast doubt on the link between fracking and large seismic activity. A 2015 report from the organization says there's a "very low risk" that fracking causes earthquakes that could be felt above ground.
Meanwhile, the American energy industry is booming. The United States had 300,000 fracking wells last year, up from just 23,000 in 2000, according to the U.S. Energy Information Administration.
--CNN's Vivian Kuo contributed to this report.