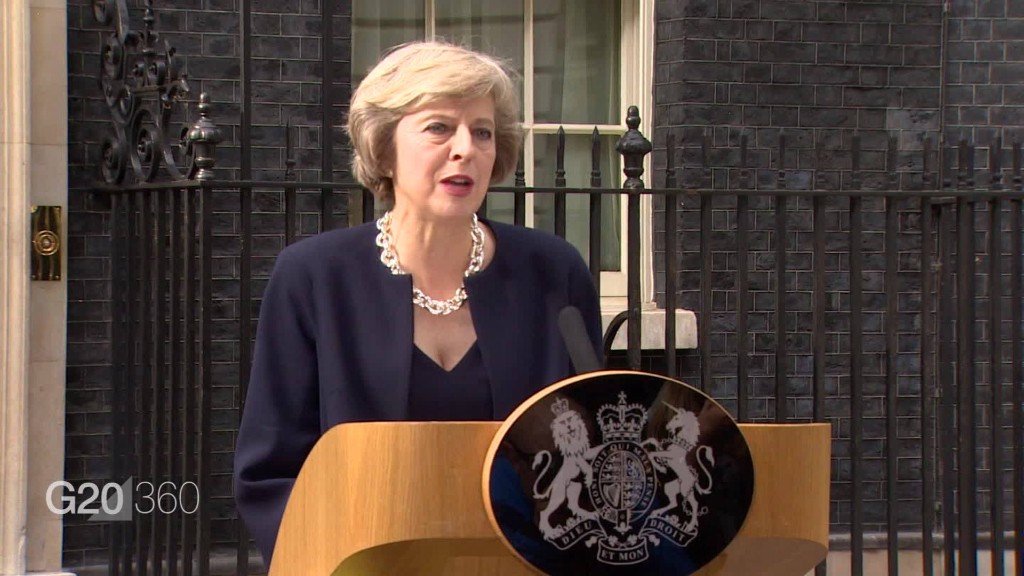 Japan has warned that the U.K.'s planned exit from the European Union could drive Japanese companies out of the country.
Many Japanese corporations have invested heavily in the U.K., including global banking giant Nomura (NMR) and top automakers Toyota (TM), Nissan (NSANF) and Honda (HMC).
In a 15-page memo made public Sunday during the G20 summit in China, Japan laid out its companies' demands for how the U.K. handles its "Brexit" from the EU.
Japanese firms saw the U.K. as "a gateway to Europe" when they invested there and now want reassurances that the country will seek to limit any "harmful effects" on their businesses, the memo said.
Related: $1.3 trillion at stake in Brexit breakup
Those with European headquarters in the U.K. may move those functions elsewhere in Europe "if EU laws cease to be applicable in the U.K. after its withdrawal," the document warned.
Japanese companies employ about 140,000 people in the U.K. and an additional 300,000 workers in the rest of Europe.
International banks operating in the U.K. face particular worries over whether Brexit will end their right to the EU financial "passport" that allows them to sell products in all 28 countries.
Japanese financial firms could go elsewhere in the EU in order to obtain the passport, the memo said.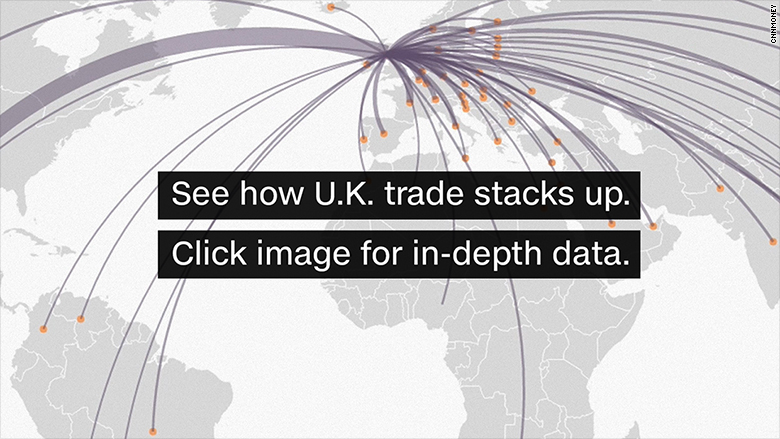 Car makers, which often source auto parts from other parts of the EU for vehicles assembled in the U.K., fear Brexit could add costs and delays to their European operations through customs duties at the border. The extra charges and bureaucracy would have "a significant impact on their businesses," the Japanese memo warns.
British Prime Minister Theresa May has been using the G20 summit to promote the U.K. as a country that's still open for business, despite the huge uncertainty over how its exit from the EU will play out.
Related: Trade troubles haunt G20 leaders at China summit
"We are going to make a success of Brexit and one way we will do that is by playing to Britain's strengths as a great trading nation and forging our own new trade deals around the world," she said ahead of the summit.
But May also warned in an interview with the BBC that "there may be some difficult times ahead."
Her meeting with U.S. President Barack Obama on Sunday underscored some of those challenges.
Obama had warned before the U.K. voted to leave the EU that such a move would put the country "at the back of the queue" for a free trade deal with the U.S. And on Sunday, he said the U.S. government is primarily focused on two major trade deals it has been working on for years -- one with the entire EU and the other with countries around the Pacific.