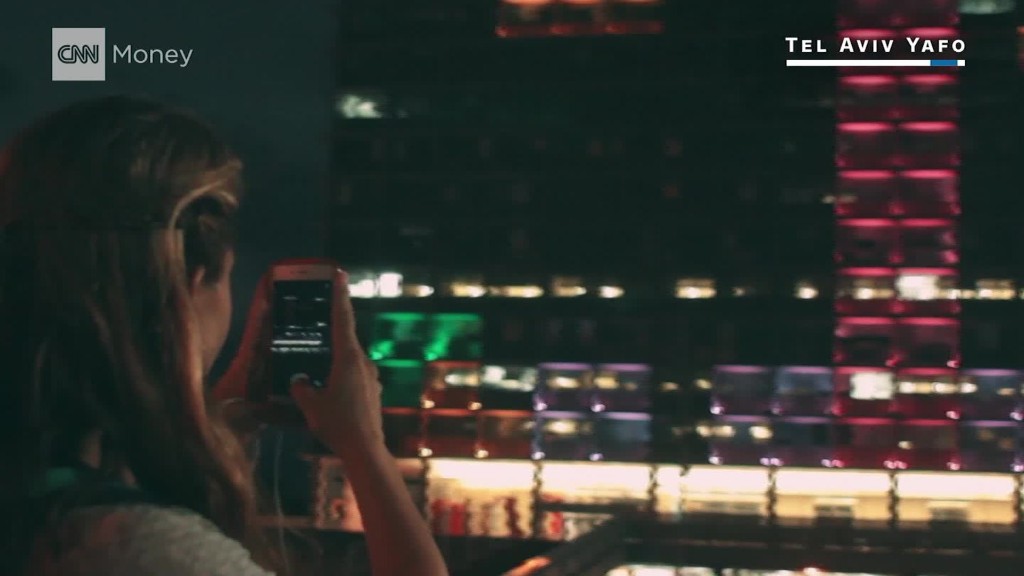 Tetris played on a Game Boy screen is so two decades ago.
Now, the iconic game is making a splashy and large-scale return. This time, it's on the side of a building in Israel.
The city of Tel Aviv has turned the facade of its City Hall building into a playable Tetris game.
This past weekend, the Tel Aviv-Yafo Municipality building was outfitted with a 32,000-square-foot screen made up of 480 LED lights. Meanwhile, two big joysticks -- nearby five feet tall -- were placed in the middle of nearby Rabin Square, where people were encouraged to play against each other.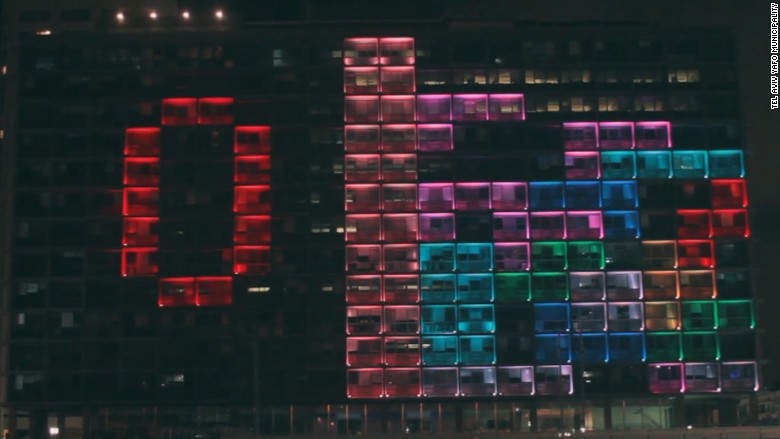 The building not only supported Tetris but other '80s game favorites such as Snake and Pong.
Related: 'Tetris' game founder lays building blocks for new project
The installation is a part of the DLD Tel Aviv Innovation Festival coming to the city later this month (September 25 - September 29).
While people can play Tetris on the building this week, it'll also be accessible every Thursday after dark until the end of the month.
This isn't the first time Tetris has made its way to buildings. In 2014, the game was played on the surface of a 29-story high rise in Philadelphia. The year before, a group of MIT students hacked the side of a campus building -- by using wirelessly-controlled LED lights and a controller attached to a podium -- to play. The trend goes as far back as 1995 when Delft University of Technology in the Netherlands attempted a similar stunt.
Tetris has attracted a fanatical fan base over the years. In fact, Cambridge, England-based engineer James Newman spent more than $50,000 building a large computer -- 33 feet wide that weighs half a ton -- just to play the video game, according to the BBC.
Tetris is having a moment in Hollywood, too. It's currently in development to become a sci-fi trilogy.