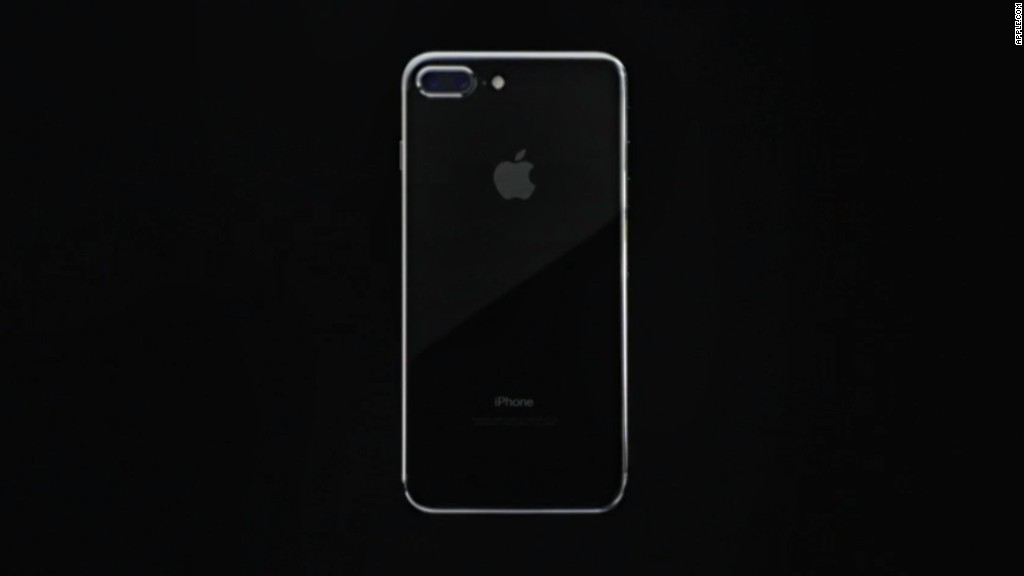 The iPhone 7 has arrived.
Apple announced its next-generation smartphones and a slew of other products at its annual press event on Wednesday.
It kicked off with Apple CEO Tim Cook doing a little Carpool Karaoke with James Corden and Pharrell. The company recently bought a Carpool Karaoke TV series exclusively for Apple Music that will debut next year.
And then the news got underway. From two brand new iPhones to a waterproof Apple Watch, here's a look at everything Apple announced:
iPhone 7 focuses on photography
Apple's new iPhone 7 and iPhone 7 Plus come in new shades of black and have improved cameras.
It's water and dust resistant, which is different from waterproof but still an improvement over "easily killed by water."
The iPhone is Apple's bread and butter. The company has sold over 1 billion of the devices since it launched in 2007, according to Cook. The latest version isn't a huge departure from the iPhone 6S, but it has a few key upgrades.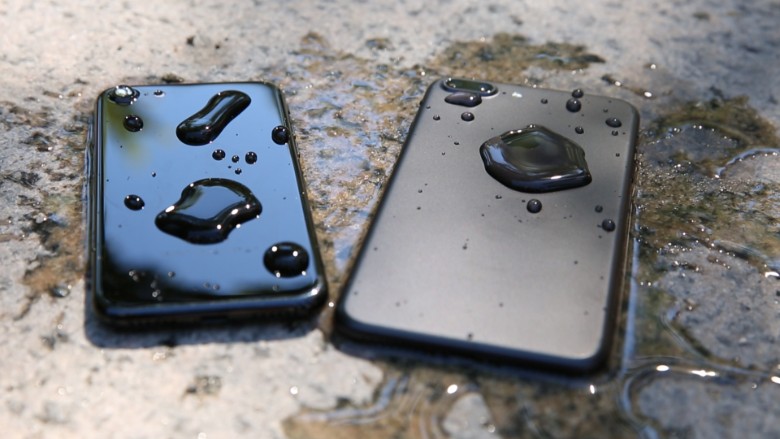 The larger iPhone has two side-by-side12-megapixel cameras. One is wide angle and one is telephoto. It gives users 2x optical zoom and 10x digital zoom. In the future, both cameras will be used at the same time to get a shallow depth-of-field effect, but that feature wasn't ready at launch. The smaller iPhone 7 still has one, lonely camera on the back.
The cameras on both phones have been updated with an optical image stabilizer, a new lens and a 12 megapixel sensor. The flash has four LEDs and can detect the flickers of artificial lighting to better compensate.
Related: Apple kicks off iPhone event with Carpool Karaoke
The Home button is now force sensitive. Instead of knowing you pressed the button because it clicked, it will vibrate. Apple marketing chief Phil Schiller said the revolutionary new button is "creating new feelings and experiences that could not have been created before."
The iPhone 7 now comes in two new colors: a high gloss jet black finish and a matte black. It's also still available in gold, silver and rose gold (yes, pink). The phones will ship with iOS 10. Existing iPhones can upgrade to the new mobile OS on September 13.
The new iPhones will be available September 16 and start at $649. And, finally, the 16GB entry level version has been nixed. The new phones will come with 32GB, 128GB and 256GB of storage.
Goodbye, headphone jack
Rest in peace, iPhone headphone jack. As expected, Apple has removed the port from the iPhone 7. Wired headphones, like Apple's own EarPods, will now connect over the Lightning port instead. Apple spun the controversial decision a few ways. First, we don't lose a port, we gain improved stereo speakers! Schiller said the decision took courage -- "the courage to move on and do something new that betters all of us."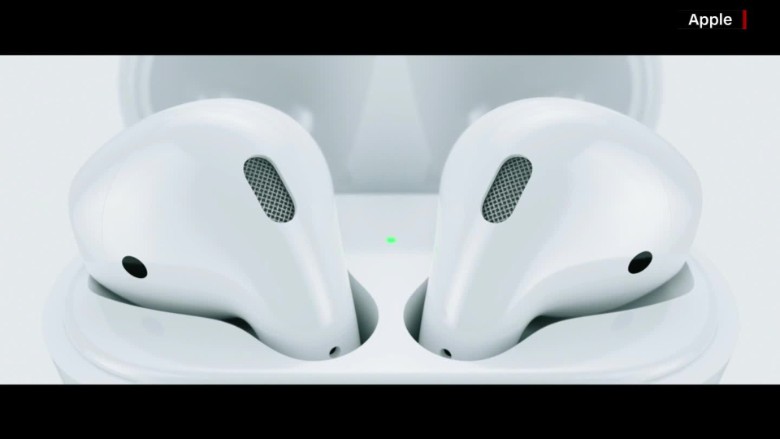 To help ease the transition, Apple made an adapter that it will include with all iPhone 7 and 7 Pluses.
Related: Super Mario coming to Apple's App Store!
Apple is also introducing AirPods, wireless headphones that you will probably lose in the first month. The little wireless buds come with a white case for charging, and get up to five hours of listening time per charge. Infrared sensors detect when they're in your ears. The headphones include microphones and one-tap Siri access, powered by built-in accelerometers.
The wireless headphones will cost $159 when they come out in late October.
A new, waterproof Apple Watch
It might look the same on the outside, but Apple introduced a waterproof Apple Watch that is 50% faster and has a brighter display. It also has built in GPS. This is the first hardware update since the watch was launched last year. The new version is clumsily named Apple Watch Series 2.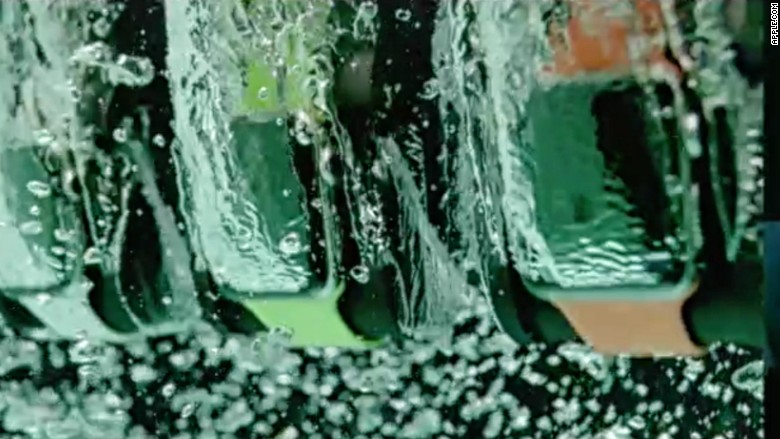 The device is waterproof up to 50 meters deep. To make it waterproof, Apple changed the speaker design so after a swim, surf, or bubble bath, it can expel any water automatically. The GPS doesn't sever all ties with the iPhone, but does give the Apple Watch a slightly longer leash.
There's a new white ceramic option, which makes it look like a little iPod on your wrist. A trio of new leather Hermes bands might appeal to fashionistas. Apple is also teaming up with Nike (NKE) on a special edition, the Apple Watch Nike+, specifically for motivating and tracking runners.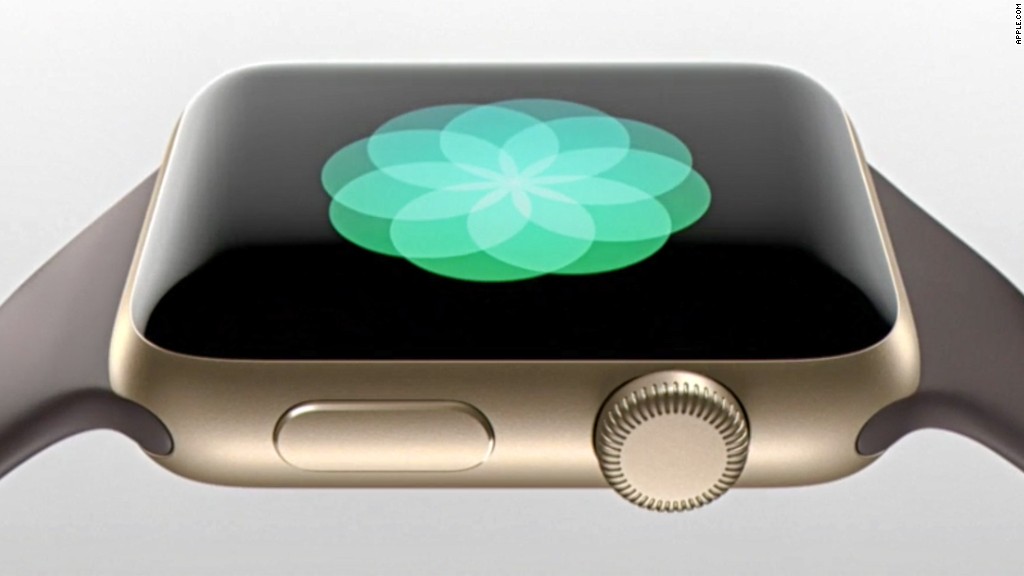 The Apple Watch Series 2, which will be available in late October, will start at $369. The original watch is still available, but now has the faster processor and starts at $269. Current Apple Watch owners can pretend they have a new watch on September 13, when the new watchOS is released.
Ceramic is now the most expensive Apple Watch, and starts at $1,249. Apple is no longer selling the high-end Apple Watch Edition, an actual gold device that cost between $10,000 and $17,000.
Super Mario on iOS
There's a brand new Super Mario game coming to iOS later this year. Nintendo's Shigeru Miyamoto came on stage to demo Super Mario Run, which can be played with one hand and comes with a battle mode. You can compete against players around the world. It's not an Apple Car, but it was a huge crowd pleaser.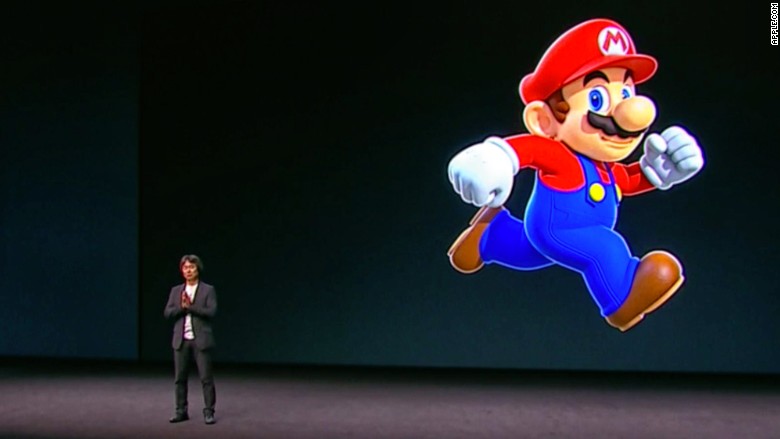 Pokemon Go comes to the Apple Watch
Pokemon Go is coming to the Apple Watch, a natural fit for the augmented reality game and fitness wearable. The game has been downloaded more that 500 million times since it was launched, according to John Hanke, founder and CEO of Niantic. Its players have walked more than 4.6 billion kilometers. The game will be available on the Apple Watch later this year.
iWork gets collaborative
The suite of work programs is adding real-time online collaboration, a la Google Docs and Microsoft Office. It works across Macs, iPads, iPhones and web versions of iWork apps.