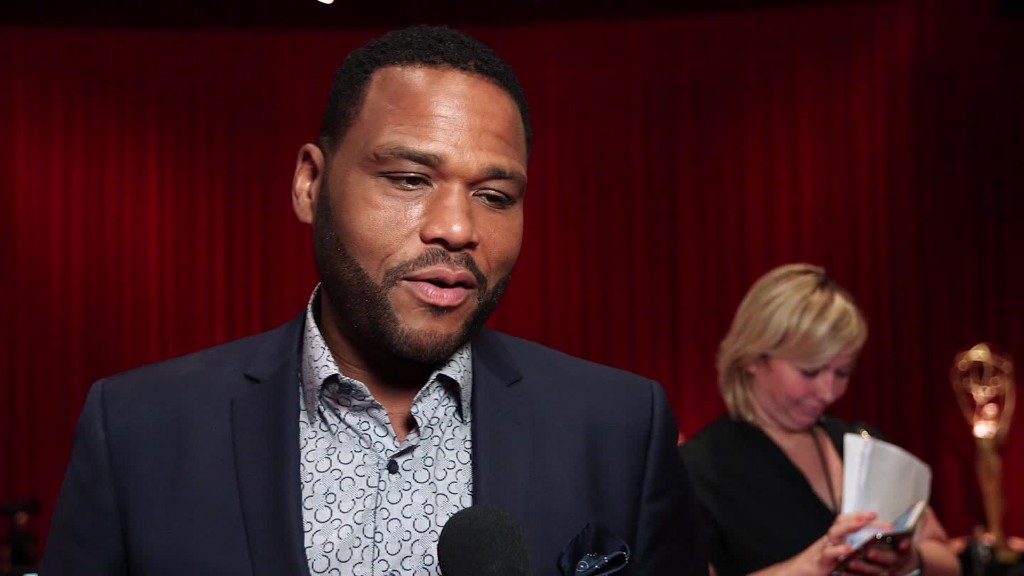 When it premiered in January 2015, "Empire" seemingly put to rest old assumptions that a program with a predominantly African-American cast couldn't become such a mass-appeal hit.
In some respects, though, the Fox series represents an outlier, arriving at a time when fewer and fewer shows achieve that level of success. Instead, entertainment is becoming more siloed, with an explosion of original programming that targets different segments of the audience.
This has largely been good news for minority talent. Not only have the major networks faced pressure to become more inclusive -- after years of under-representing people of color -- but newer venues have expanded opportunities to tell more personal stories.
Notably, this growth in TV has coincided with ongoing criticism of the movie business for failing on that front, including a newly released study from USC's Annenberg School for Communication and Journalism.
The tradeoff, to the extent there is one, is that because of that increased menu of choices and a more a la carte viewing model, it becomes more challenging for programs to escape their audience niches.
Nor can the trend be divorced from others governing information in a partisan, divided political climate. In the same way news is now characterized by people gravitating toward outlets that tend to reinforce their views, entertainment can be more walled off, with viewers seeking out shows that speak directly to them.
As recently as 2000, before Netflix joined the fray as an original-series player, the major networks were facing significant criticism for presenting a "whitewashed" view of America. That led to a push for greater diversity, which became a watchword around the industry.
Those efforts have yielded progress, with broadcasters developing more shows around minority characters or at least seeking to ensure that series better reflect the way the country looks by featuring multicultural casts.
Related: Study: Film diversity still lagging
"We're in a renaissance of sorts," said Darnell Hunt, a sociologist and director of UCLA's Ralph J. Bunche Center for African American Studies. "There's so much being made that the opportunity to create programming that's more diverse is greater than it's ever been."
Hunt noted that progress has come slowly, and there are still too many shows that aren't diverse. But executives have embraced diversity as a goal.
"The proof is in the pudding, but there's certainly no question that the discourse has changed," Hunt said. "Everyone's talking about diversity as if it's an imperative. That's all we hear."
ABC, in particular, has made great strides in this regard, with such comedies as "Black-ish" and "Fresh Off the Boat" (featuring an Asian-American family), and the drama "How to Get Away With Murder," starring Emmy winner Viola Davis. CW has scored with "Jane the Virgin," a comedy/soap about with a Hispanic lead.
Broadcasting, though, doesn't exist in a vacuum, and its bigger-tent ratings focus has allowed newer players to distinguish themselves with series built around minority experiences.
The growth of such outlets, including streaming services like Netflix and Amazon, has provided new forums for distinct voices.
Cable channels have also become more aggressive about original programming. This week alone saw the premiere of two well-reviewed series showcasing African-American casts, FX's "Atlanta" and OWN's "Queen Sugar." They join series like Netflix's "Master of None" (featuring Indian-American comic Aziz Ansari), OWN's "Greenleaf," and Starz's drama "Power" and LeBron James-produced comedy "Survivor's Remorse."
Such programs generally attract smaller audiences, operating as the equivalent of the TV world's independent-film tier.
Ava DuVernay, the "Selma" director who is making her TV debut with "Queen Sugar," doesn't see any down side in programs airing on channels with less reach.
"There's riches in niches," she said, adding, "The destination matters less and less. I watch really great TV shows now on a place where I used to go to buy books" -- a reference to Amazon.
Related: Emmys got the diversity memo
The push toward greater inclusion has clearly yielded more fully realized characters. This year, a quarter of the Emmy nominees in acting categories are people of color -- a far cry from the back-to-back shutouts that gave birth to the #OscarsSoWhite campaign targeted the movie industry.
When Davis won the Emmy, the "How to Get Away With Murder" star characterized the breakthrough as a sign of better material for minority performers -- something that goes beyond the customary sidekick parts.
"The only thing that separates women of color from anyone else is opportunity," she told the audience. "You cannot win an Emmy for roles that are simply not there."
While series can still amass sizable audiences -- often over time, through streaming and delayed viewing -- it is much less of a so-called "water-cooler" experience, where coworkers could chat about the previous night's shows, as they did with "All in the Family" or "Roseanne" in years past.
Those broadly shared experiences -- once considered one of TV's unique attributes in bringing people together -- are increasingly rare. They usually happen now in connection with big events, like the Super Bowl or Oscars.
In a recent Variety interview, First Lady Michelle Obama cited the ideal of popular culture serving as a bridge between different communities. "For so many people, television and movies may be the only way they understand people who aren't like them," she said. "It becomes important for the world to see different images of each other, so that we can develop empathy and understanding."
With so many original programs from which to choose, the question going forward could be whether people will still open their eyes to experiences beyond their own.