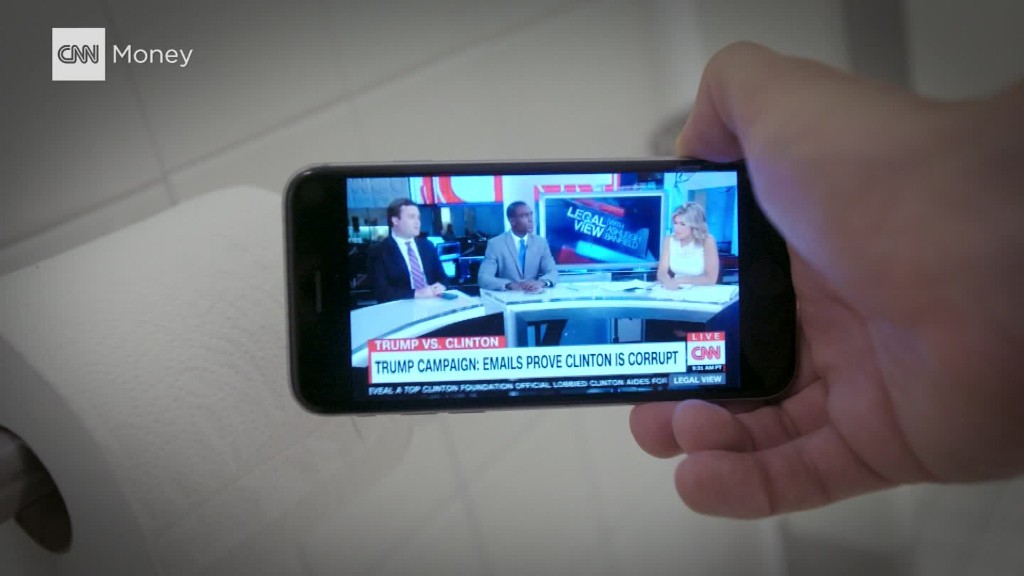 The days of renting pricey cable boxes to watch your favorite TV shows could be coming to an end.
Tom Wheeler, the chairman of the Federal Communications Commission, put forward a final set of proposed rules on Thursday that would require large cable and satellite TV companies to make their content available in apps on competing devices.
Instead of paying to rent a box, a Comcast subscriber would have the option to stream shows through a Comcast (CCV) app on a number of devices.
"If you want to watch Comcast's content through your Apple TV or Roku, you can. If you want to watch DirectTV's offerings through your Xbox, you can," Wheeler wrote in an op-ed for the Los Angeles Times on Thursday, announcing the rules. "And if you want to watch your current pay-TV package on your current set-top box, you can do that, too. The choice is yours."
The new proposal would also force TV providers to make their content searchable through third-party applications, which would make it easier for users to find where various shows and movies are streaming. Eventually you might type "Inception" into a discovery app and find results from both Comcast and Amazon Prime.
"These rules will open the door for innovation, spurring new apps and devices, giving consumers even more choice and user control," Wheeler wrote.
The final rules must still be reviewed by FCC commissioners and will be put up for a vote on September 29. If approved, cable companies would have two years to develop apps that comply.
"There will be an intense period over the next three weeks -- the last battle, so to speak, in this 20-year war," says Chip Pickering, a former congressman and now CEO of Incompas, a trade group that counts Apple, Google and Netflix (NFLX) as members. "The writing is on the wall: competition is coming."
Related: Google vs. the cable guys: the big fight over the little set-top box in your home
The updated proposal comes six months after Wheeler first rattled the cable industry and set off a fury of lobbying with a proposal to make the set-top market more competitive.
Under that original FCC plan, cable and satellite providers would have been forced to make their raw TV streams available on competing cable devices likely to be built by Google (GOOGL), Amazon (AMZN), Apple (AAPL) and others.
The FCC framed the plan as a way to make the cable box market more competitive and eliminate the need for households to spend an average of $231 a year leasing the devices.
However, AT&T (T), Comcast and others slammed the first proposal for giving tech companies like Google potentially unfettered access to their programming.
In response, the industry pushed what it called the "Ditch the Box" proposal, which focused on rethinking cable apps rather than cable boxes.
The final FCC proposal adopts the framework of that apps plan, which gives cable companies greater control over how their content appears.
The plan also makes exemptions for small cable providers with fewer than 400,000 subscribers.
But cable companies have criticized at least one aspect of the revised proposal, which would require setting up a licensing body to establish guidelines for device makers on issues like consumer privacy and security protections -- all under the oversight of the FCC.
"Like the original mandate, this new scheme would violate copyright law and destabilize the programming ecosystem," the Future of TV Coalition, a cable industry lobbying group formed to oppose the initial FCC proposal, wrote in a post shortly before Wheeler's announcement. "It would wrongly and unlawfully empower the FCC to dictate content licensing terms."