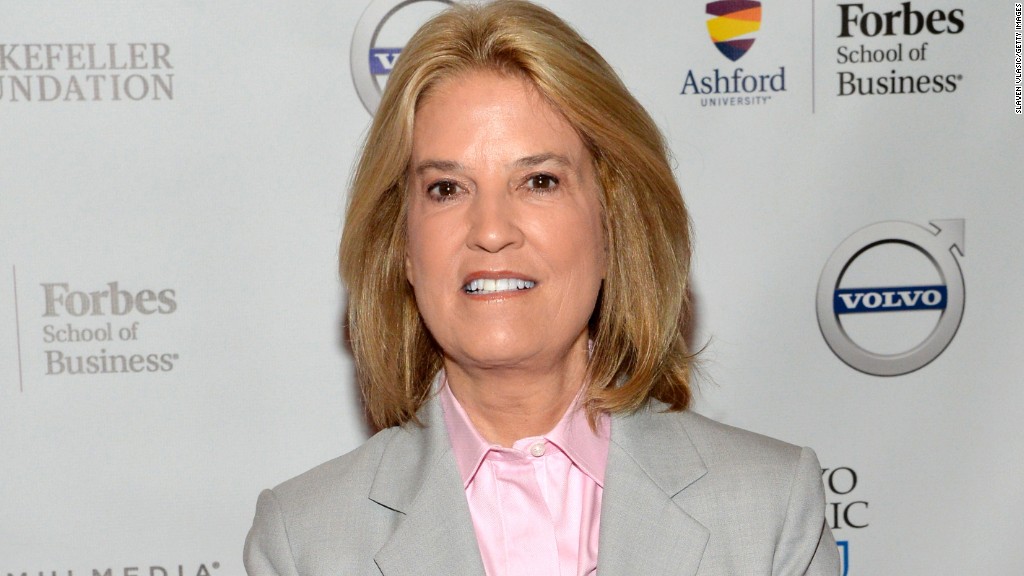 Former Fox News host Greta Van Susteren says she regrets not believing her ex-colleague Gretchen Carlson's sexual harassment claims against their boss, Roger Ailes.
But Van Susteren, who left the company earlier this week, went one step further: In a Facebook post on Friday, she also took aim at Fox's parent company, 21st Century Fox, and its leadership -- and, by extension, the Murdochs.
"Checks written that were suspicious should have been spotted," Van Susteren wrote.
The post comes one day after current Fox News correspondent Geraldo Rivera apologized for his own reaction to Carlson's lawsuit against Ailes.
Related: Geraldo Rivera 'filled with regret' after supporting Roger Ailes
Writing on Facebook, Rivera said he is "filled with regret" for his instinctive support of the former Fox News chairman, and "for stubbornly discounting" the "various allegations" of the women who have accused Ailes of harassment.
"The Murdochs," the owners of 21st Century Fox, "would not have turned the world upside down but for good cause," he wrote.
Van Susteren offered a more critical interpretation of the company's behavior.
"I regret that Roger Ailes was not supervised by those in a public corporation who had the duty to supervise him," she wrote. "This included his seniors, the CFO's of both Fox News Channel and 21CF (and its predecessor NewsCorp), the Board of Directors and what I assume this public corporation had, outside auditors."
As for her own initial refusal to believe Carlson, Van Susteren wrote: "It is indeed true, when I read the complaint written by lawyers... I found it inconsistent with what was my experience and information at the Fox News Channel, admittedly working 200 miles from the 'scene of the crimes.' It was hidden from all of us."
Van Susteren left Fox News on Tuesday after failing to renegotiate her contract with the network. She said Fox had "not felt like home to me for a few years."
Related: Why Greta Van Susteren is leaving Fox News so suddenly
Her departure came the same day that Fox News agreed to pay Carlson a $20 million settlement to drop charges against Ailes.
John Coale, Van Susteren's husband and a high-profile Washington lawyer, told CNNMoney Tuesday that there's "possible litigation in the future" between Van Susteren and Fox, though he declined to elaborate.
On Thursday, Van Susteren also called on Fox News to return the personal photos and video from her blog GretaWire, which "they took down without giving me any notice.
"Even if there is a legal right for them to not return them - and I don't know that there is - there is also a fundamental decency," she wrote. "Many of the videos posted on GretaWire were taken by me on my camera equipment and many are just personal as I brought the viewers into my life and I went into theirs."
Around noon on Friday, Van Susteren tweeted that Fox had "agreed to return my personal pics and video from GretaWire," adding, "I greatly appreciate it."
A Fox News spokeswoman told CNNMoney that the return of the photos was never in doubt.