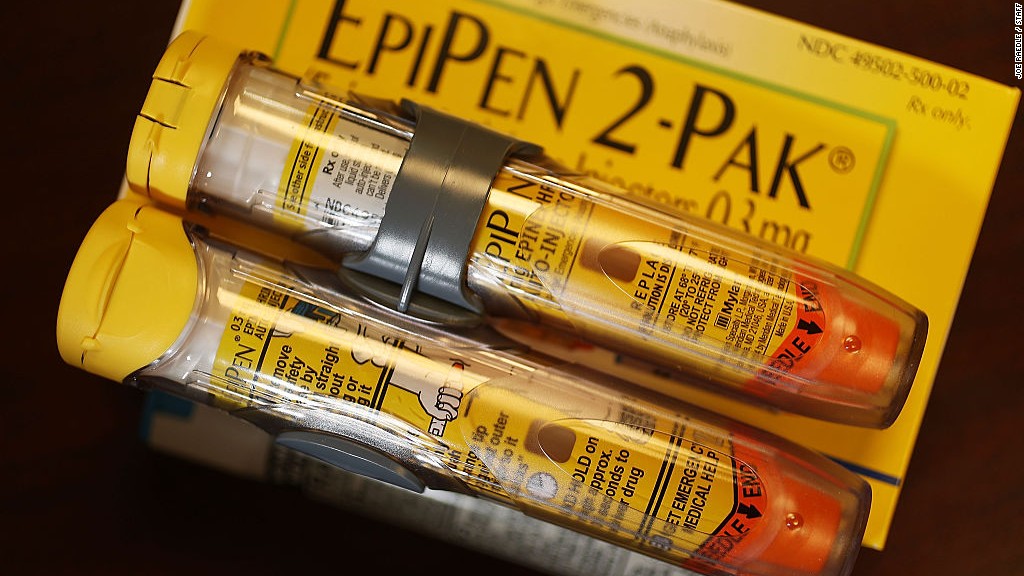 Senator Chuck Grassley says he's not satisfied by the drug company Mylan's explanation for the skyrocketing cost of its lifesaving EpiPen.
Grassley, an Iowa Republican, wrote to Mylan (MYL) last month to demand answers about its 400% price increase for the allergy treatment.
He said Friday that Mylan's seven-page answer didn't fully explain how the price was set or justify how much it's gone up.
The price of an EpiPen two-pack has jumped to about $600, about $500 more than in 2009. Some parents launched an online petition asking Congress to stop the "price gouging."
Mylan has not cut the cost but did begin offering $300 savings cards for patients who have to pay full price for the EpiPen, which injects a dose of epinephrine to stop life-threatening allergic reactions.
In the meantime, CEO Heather Bresch has defended her company. She told CNBC last month that a "broken" health care system that "incentivizes higher prices" in the industry is at fault.
Related: EpiPen CEO -- Blame the 'broken' system, not me
In its letter to Grassley, which was released by the senator Friday, Mylan reiterated its pledge to make its product more affordable.
"Mylan believes that cost should not be a barrier to access to the EpiPen Auto-Injector," it wrote, adding that it has offered help since 2013.
"We regret that our programs did not keep pace with the evolving healthcare system, and, as a result, some patients are facing out-of-pocket costs that were never intended, potentially leading to stress upon them and their families," the letter said.
In his statement, however, Grassley wrote that Mylan's programs don't apply to Medicaid, Medicare and the Children's Health Insurance Program.
He has also asked the Food and Drug Administration to consider speeding approval for lower-cost alternatives to the EpiPen.
"I'll continue to ask questions until a fuller picture of what happened with this product's prices comes in," Grassley said.
Mylan, which declined further comment, has until Monday to provide documents to the House Oversight Committee, which is investigating the company's pricing.
-- CNN's Ted Barrett contributed to this report.