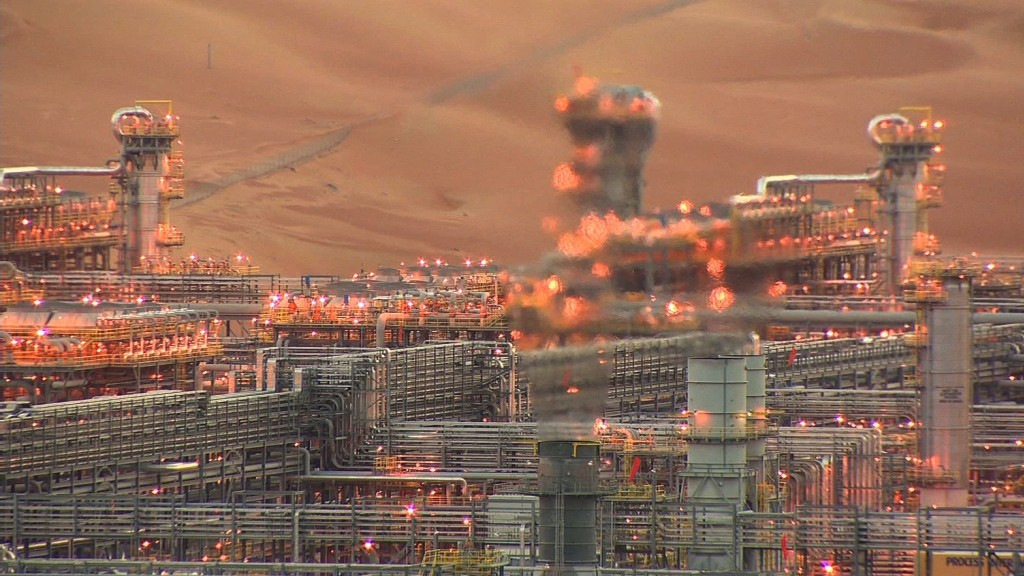 Saudi Arabia has a big oil-shaped hole in its budget. Can religious tourism help plug it?
More than two million pilgrims will travel to Saudi Arabia in the next few days to visit Islam's holiest site in Mecca. The journey -- or Hajj -- is one of the pillars of Islam that all Muslims who are financially and physically able must perform once in their lifetime.
With the visitors comes a golden opportunity for the host country. Saudi Arabia desperately needs to find other sources of income beyond oil. And boosting tourism is high up on the government's agenda.
The collapse in world oil prices since 2014 has hit Saudi Arabia finances hard. The country relies on oil for most of its revenue, and its budget deficit swelled to nearly $100 billion last year as revenues fell by 23%.
Related: OPEC's dire finances fuel oil freeze talks
Tourism was worth about $22 billion to Saudi Arabia in 2015. But it's still relatively small, accounting for just 3.5% of GDP, compared to 40% for oil.
Still, the government has ambitious plans for the sector to help prepare the country for life after oil. It wants to attract 30 million international pilgrims a year by 2030, up from 8 million in 2015.
Around 883,000 people already work in tourism, filling nearly 8% of all jobs in the country. That number could rise to 1.3 million by 2030 if the government's goals are met, according to McKinsey Global Institute.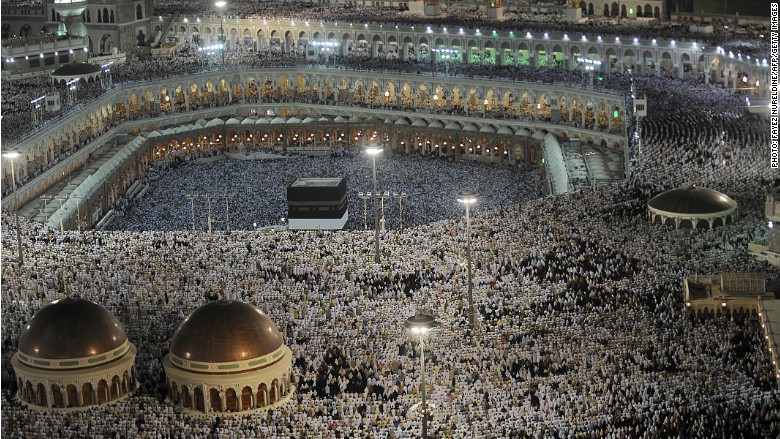 Related: Saudis will soon be paying tax on soda and tobacco
Saudi Arabia is planning to ease some visa restrictions to boost visitor numbers. It could, for example, allow pilgrims to stay in the country and travel to other cities after the end of Hajj. It is also investing heavily in new hotels and spending more than $13 million a year renovating historical sites.
Beyond its religious sites, Saudi Arabia also boasts ancient monuments, diving in the Red Sea, and the Arabian desert. But attracting more secular tourists could be more tricky.
"The societal atmosphere in the Kingdom is probably not conducive to mass market tourism," said Jason Tuvey, Middle East economist at Capital Economics.
"But there's certainly scope for the Kingdom to build upon its destination for pilgrims and attract tourists wanting to visit some of the Kingdom's natural landscapes and ancient architecture."
Related: Chaotic but unforgettable -- experiencing holy pilgrimage
This year's Hajj could be more subdued than in recent years after Saudi Arabia and Iran failed to reach an agreement that would allow Iranian pilgrims to travel to Mecca. Iran announced in May that it would be banning its pilgrims from performing Hajj, because of political tensions between the two countries.
Iranians are one of the biggest groups of visitors to Saudi Arabia, with estimated 600,000 coming last year.